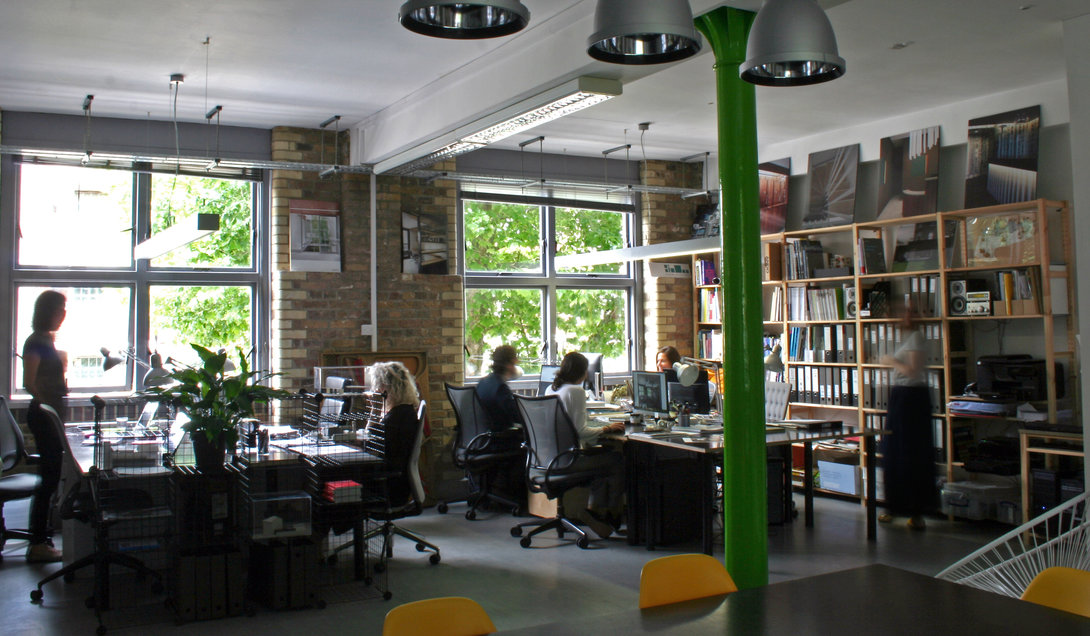 Binom Architects is a London-based design practice founded in 2010 by architects Marta Granda Nistal and Gonzalo Coello de Portugal.
Our approach to design is informed by over thirty years of experience amongst the directors, working in the UK, Spain and USA. The projects we are currently working on are wide-ranging, from ephemeral installations and exhibitions in public spaces to private houses, residential blocks, retail fit outs or project management for foreign companies. The work has been commissioned by public authorities and private clients both in UK and abroad.
Binom deliver carefully crafted designs that articulate the experience of spaces, light, scale, structure and materiality. Our design process develops a blend between digital design and high quality craftsmanship, and every project is based on careful research into the specific physical and social context of each brief, addressing the needs of the users and clever resolution of technical issues.
Our goal is to develop a critical and responsive design process that provides creative and innovative design solutions whilst remaining sensitive to each project's unique brief, site and budget.
Binom's eco-agenda has an inclusive understanding of sustainability that incorporates aspects of human needs, such as well being, social interaction, and satisfactory neighbourhoods with suitable public spaces.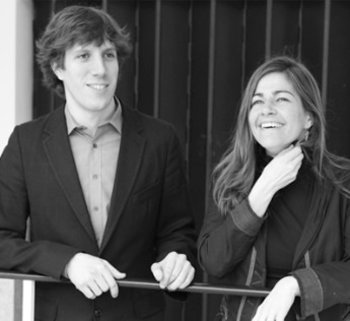 Marta Granda Nistal
BA (Hons) Dip Arch ARB RIBA
Marta is Director at Binom Architects. She studied Architecture at the Universidad Politécnica of Madrid (ETSAM) and the Illinois Institute of Technology, Chicago, and she moved to London in 2004.
Previous to founding Binom Architects in 2009 Marta worked in well-known architectural practices such as Ron Arad Associates and Hopkins Architects in London, ACM in Madrid and Studio Gang and SOM in Chicago. During this time she was involved in a varied range of high profile projects including Hotel Puerta America in Madrid, a luxury apartment building in Camden Town, social housing schemes in Madrid and the interior design of the Dobrininsky office building in Moscow.
Marta has been involved in Academia since 2008 and she currently works at the Bartlett School of Architecture UCL as Design Realization tutor for Diploma Unit 22. She previously worked as Associate Lecturer at Central Saint Martin's University and the London Metropolitan University.
Gonzalo Coello De Portugal
BA (Hons) Dip Arch ARB COAM
Gonzalo studied at the Universidad Politécnica of Madrid (ETSAM) and the Universitá La Sapienza, Roma, and is a registered architect both in London and Madrid.
Having taught at the University of Greenwich, he is currently a design tutor at London Metropolitan University and is a regular guest external critic at the Welsh School of Architecture.
Gonzalo worked in Rome and Madrid before spending five years at the award–winning London–based practice Eric Parry Architects. He was involved in numerous high projects in London including an office building in 60 Threadneedle St, an art gallery in Mayfair, and the extension to the Four Seasons Hotel on Park Lane. He also worked in Kuala Lumpur for the development of a luxury condominium, and specialized in high end residential schemes in central London, being the project architect for the refurbishment and new–build works to a Grade II listed building in Belgravia.
LAURA CAÑIZARES
BA (Hons) Dip Arch ARB
Following her graduation with distinction in Architecture at Escuela Tecnica Superior de Arquitectura (Madrid) , Laura joined our team in 2013 where she has been a key project architect responsible for the new Cervantes Institute, and most of the recent private residential projects. Upon completion of her training in Contemporary Furniture Design at Central St Martin's University, she has developed a technical interest and knowledge in fine crafting and detailing which is a proven skill of successful project completion.

INMA LERGA
BA (Hons) Dip Arch COAM
A graduate from the Escuela Tecnica Superior de Arquitectura (Madrid), Inma has been responsible for a broad range of exciting projects in the office. Her sensitivity in design and sharp eye for freehand representation make her input a great asset to the office. Having joined Binom Architects in 2015, Inma started working on ephemeral projects at Binom Architects, including the set design for the dance company Minh Tala and the design pop up installations at Hay on Wye Festival and Hampton Court. She now oversees a number of interior office fit outs and private residential renovations in London.
ANA RODRIGUEZ
BA (Hons) Dip Arch
Ana graduated from the University of Seville in 2013, after studying Architecture in Barcelona, Berlin and Seville. Since then, she has added to her professional portfolio extensive experience in urban design, installation development and interior design while collaborating with cultural institutions in Germany and Spain. Since joining the practice Ana has worked on a diverse range of London projects including the new roof extension to an office building in Holborn, the refurbishment of a listed building banking hall for CECA bank in St James, and the fit out of the front of house areas at the Embassy Gardens Towers in Vauxhall.
PALOMA GARCIA PEMAN
BA (Hons) Dip Arch
Prior to joining the team at Binom Architects, Paloma studied in Seville and Nantes and graduated in Architecture from the University of Seville in 2016. While working at Binom she has developed the design for a 4star hotel in Jerez de la Frontera (Spain) and a private residential project in Madrid.
PUBLIC INSTITUTIONS
Comunidad de Madrid, Spain
ICEX (Spanish Economic & Commercial Office)
Instituto Cervantes
Haugesund Kommune, Norway
Ministerio de Medio Ambiente (Spanish Ministry of Agriculture)
Spanish Embassy in London
Spanish Tourist Office in UK _ Turespaña
Venezuelan Embassy in London
PRIVATE CORPORATE CLIENTS
Project Management Spain
Bodegas Gonzalez Byass
CECA Bank
Empty SL
Entra Real Estate, Norway
Grup Idea
H10 Hotel
Minh Tala dance Company
One55 Fenchurch Real Estate
Prointec
Roca London Gallery
Save the Children
Swimming Nature
Swoon Editions