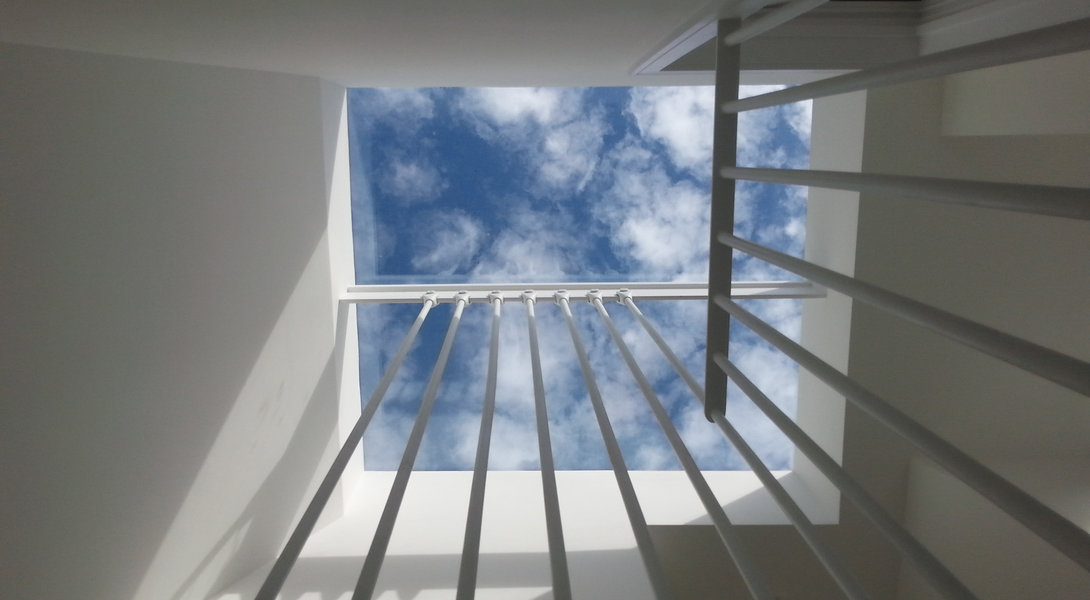 Upbrook Mews Residence, London
PRIVATE RESIDENTIAL EXTENSION AND REFURBISHMENT, 2014/2017
The new refurbishment at Upbrook Mews includes a feature lightweight stair suspended from a new large size roof light that bounces light three floors down to the basement level.
Binom's design has turned what used to be a 3 floors Mews House with a poky layout of dark disconnected rooms into a bright and airy 4 floors welcoming home.The innovative minimal steel structure of the staircase and the idea of using glass landings to connect the stairwell to the rooms allowed the stair space to become a lightwell.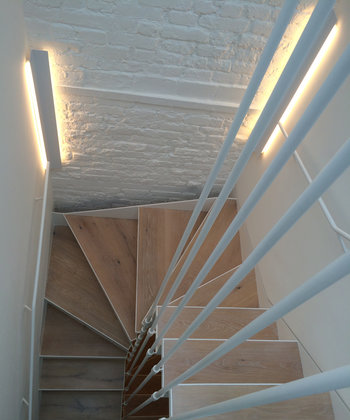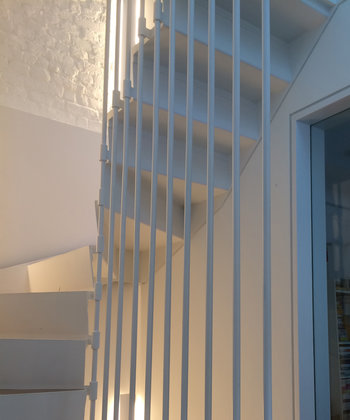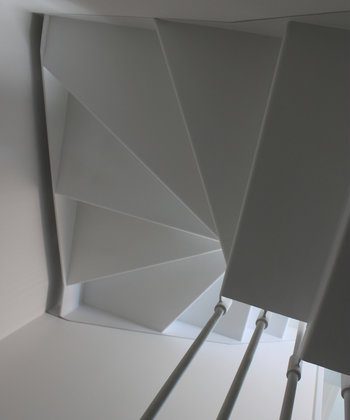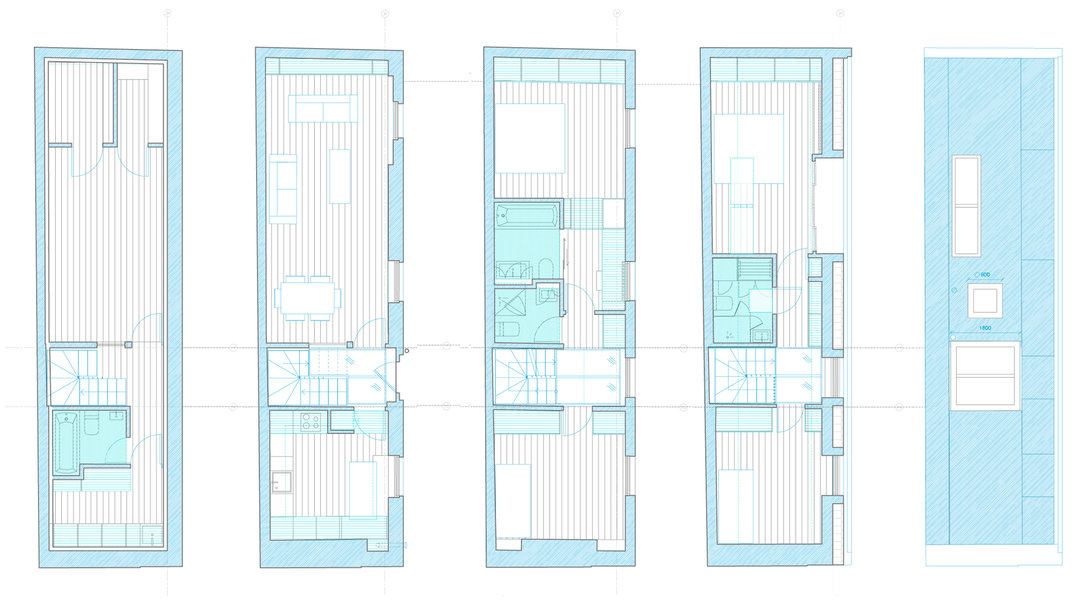 The renovation includes new roof with 2 added rooflights, alterations to the existing facade, new excavated basement and interior refurbishment of all the spaces. The mews terrace is located in a Conservation area close to Paddington station, and the team achieved succes handling a complicated Planning Application process, as well as multiple access and logistic restrictions to the site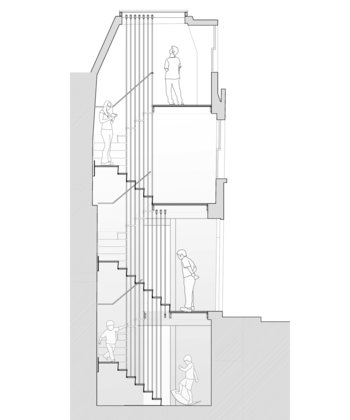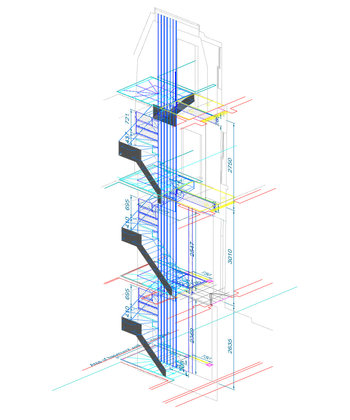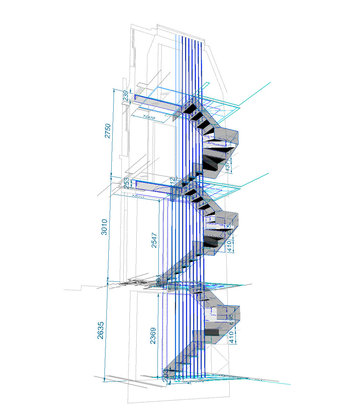 Each of the stair landings is equipped with built-in structures dedicated to specific functions, such as study area or toy storage. Building the landing floors in glass not only provides all floors with natural light, but allows glimpses onto the activities happening on the different floors.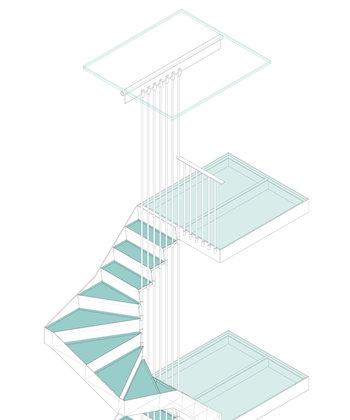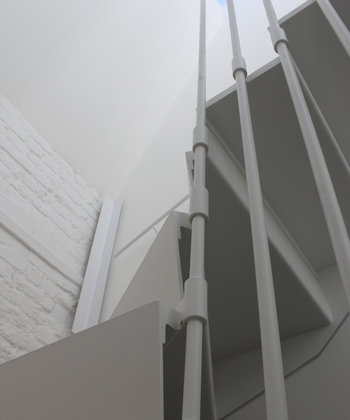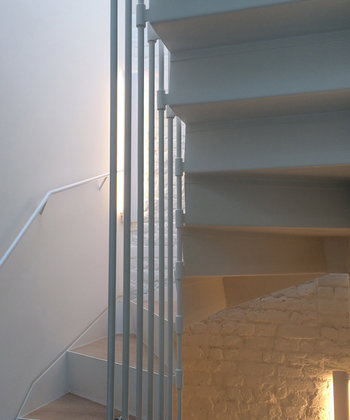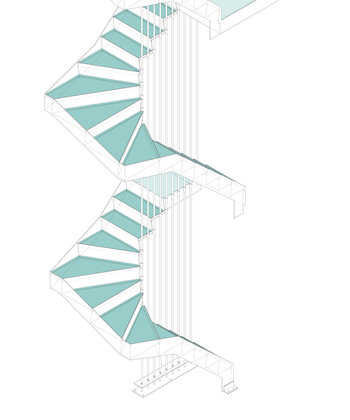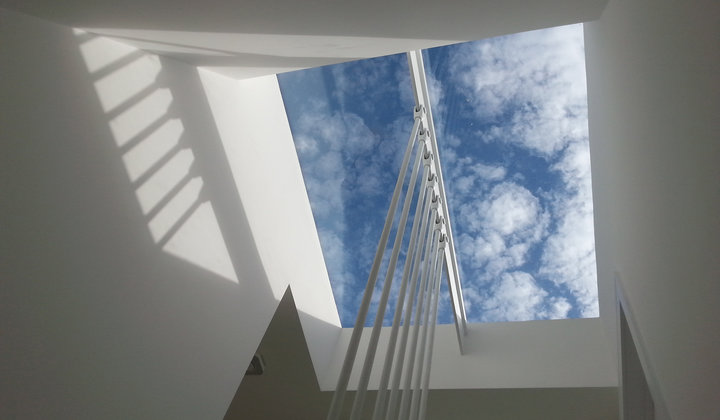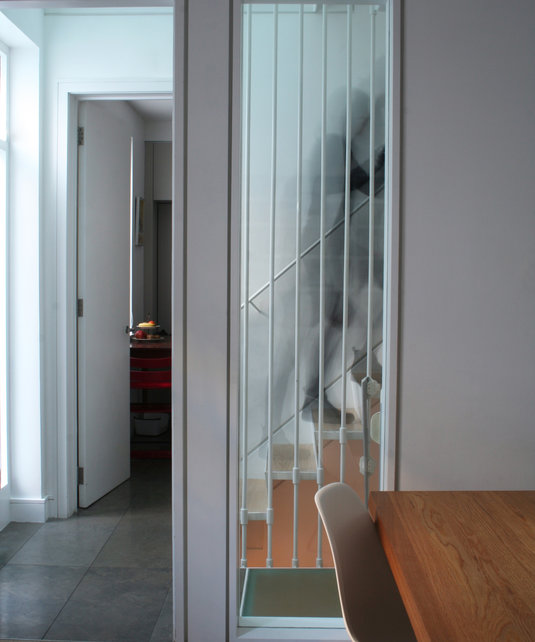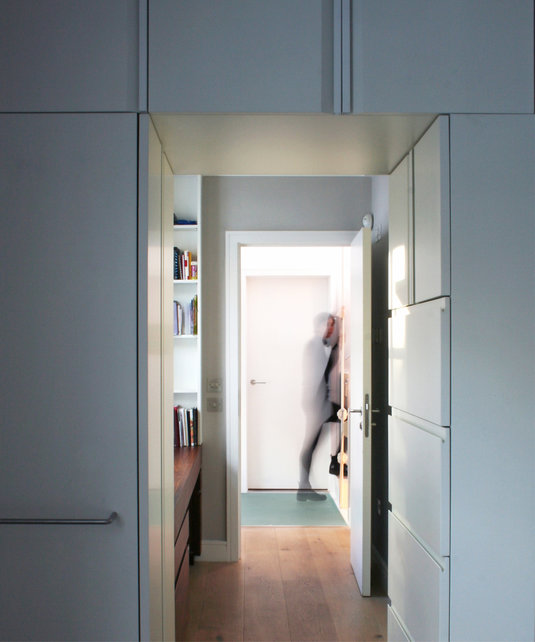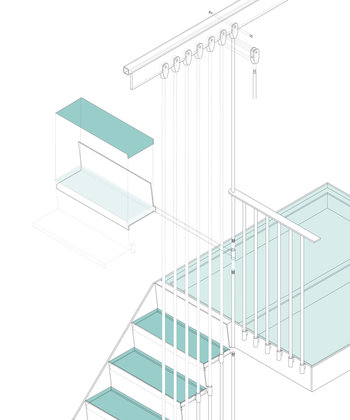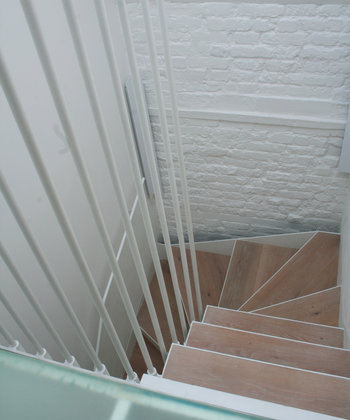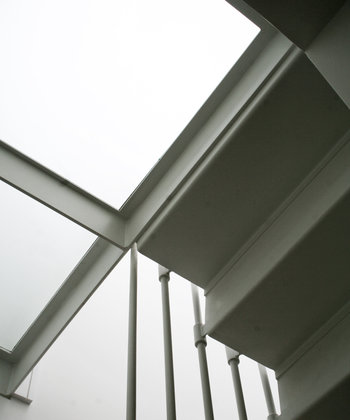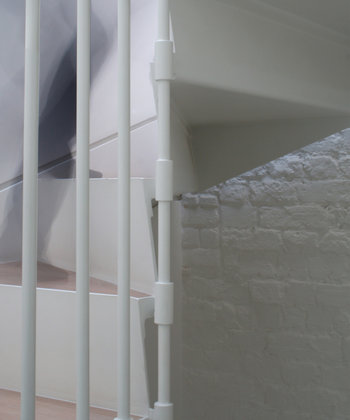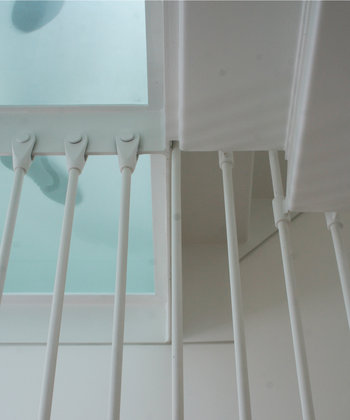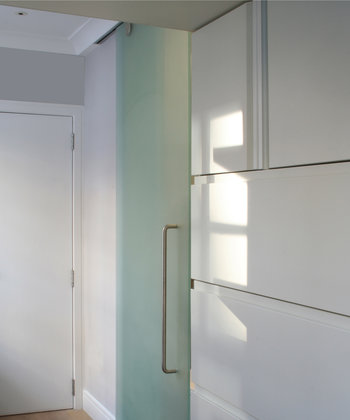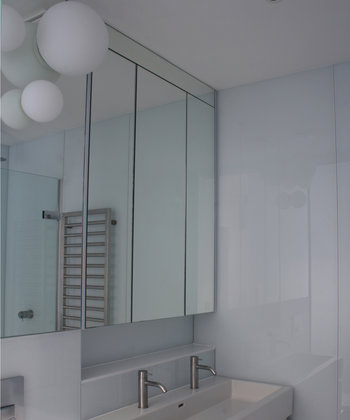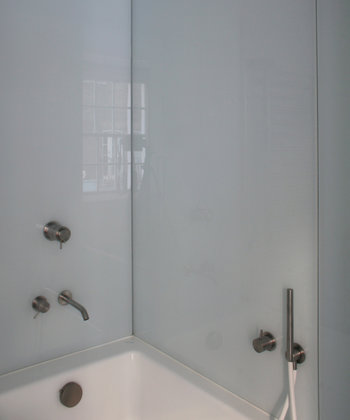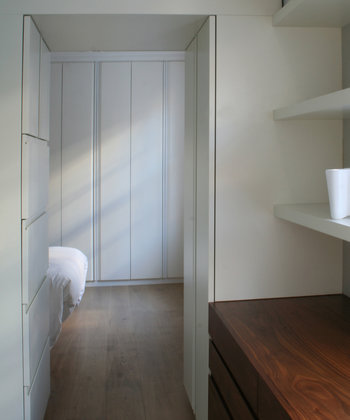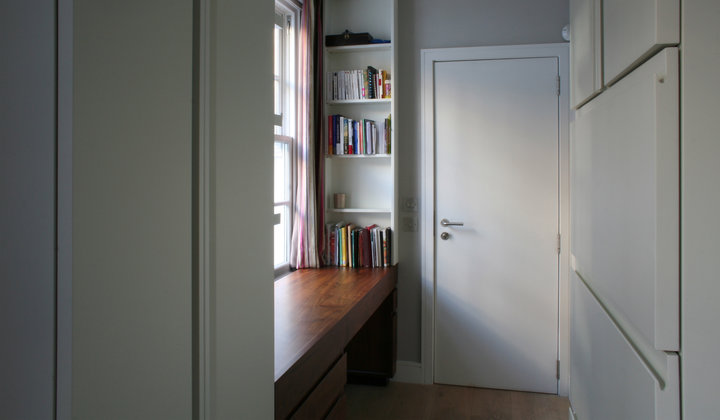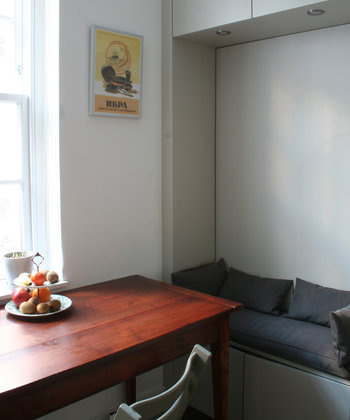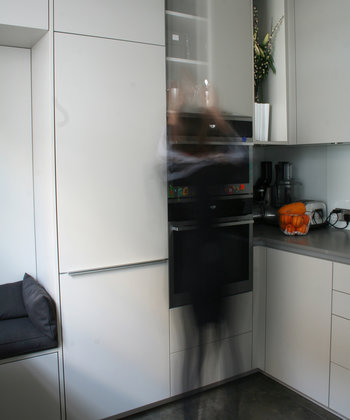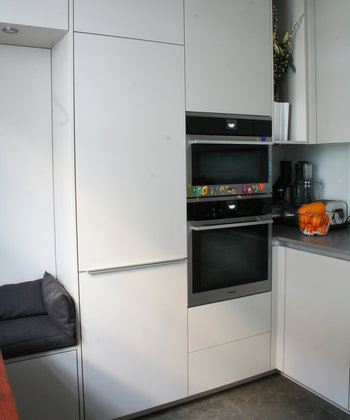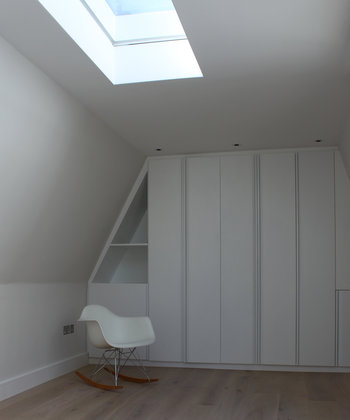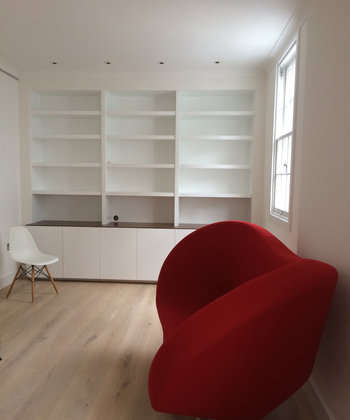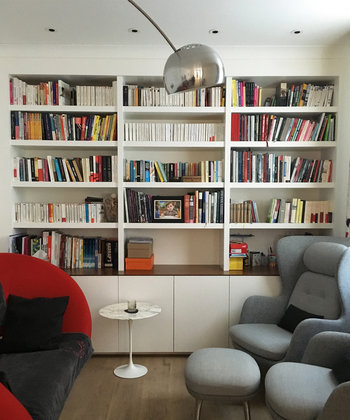 Location: Knightsbridge, London
Client: Private
Status: Completed 2013
Structural engineering: Michael Hadi Associates
Lighting design: Chiara Ferrari Sudio
Joinery: Max Turner
Photographs: Ioana Marinescu