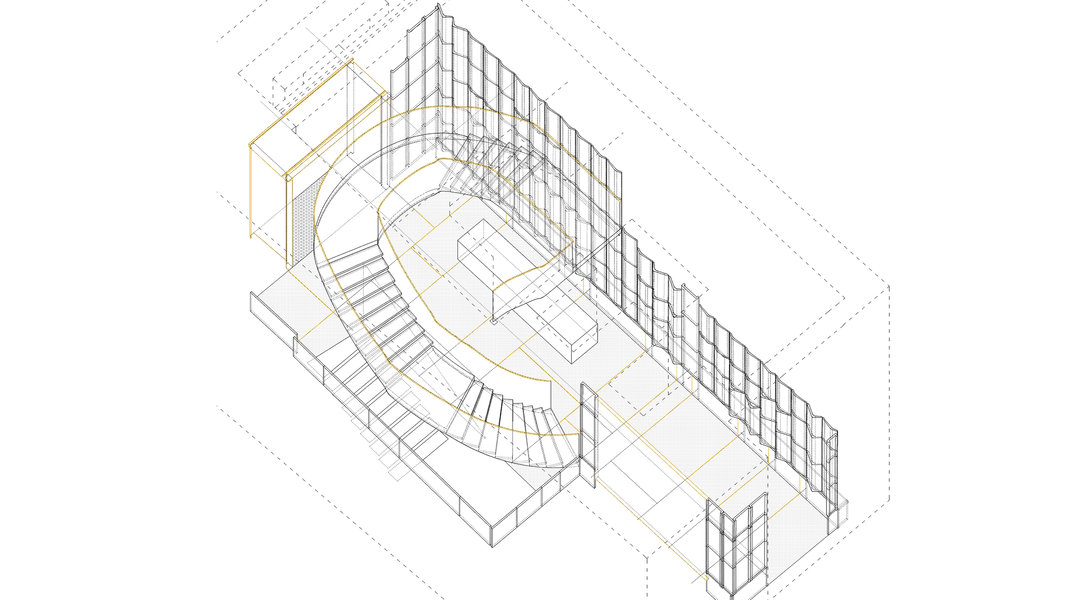 Lobby at 9 Kingsway, London
INTERIOR DESIGN FOR THE LOBBY SPACE AND NEW BRONZE STAIR, 2017
References to Victorian glazed moldings and ceramics are incorporated onto the design studies carried out for the refurbishment of the lobby space at 9 Kingsway, in Strand.
The new staircase cladded in bronze is designed as the centrepiece of the space and it is detached from the glazed ceramic walls around it. The main access route to the building goes under the stair introducing a sense of spiral motion to the lobby.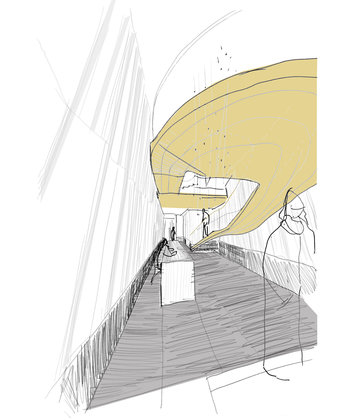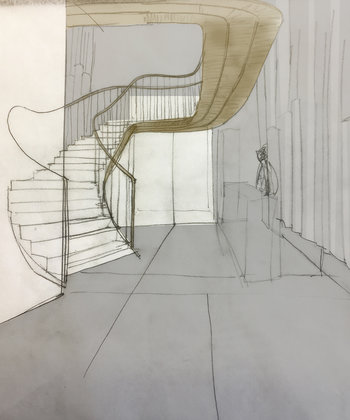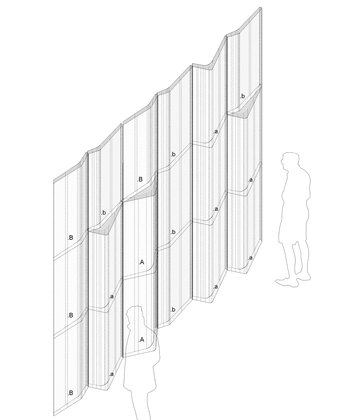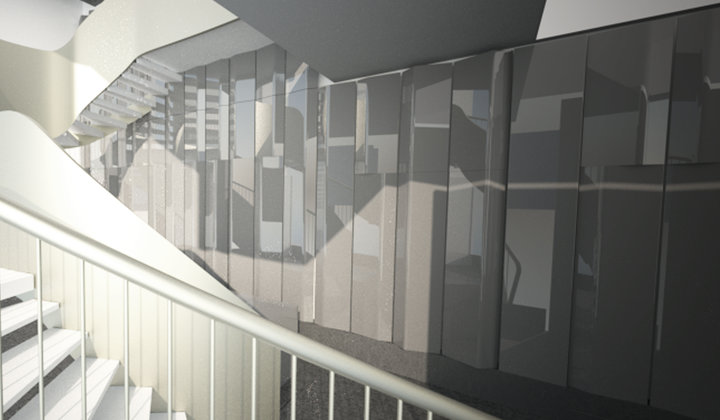 The double height lobby space is cladded with custom made glazed ceramic tiles creating a rich repetitive composition that reflects fragments of the new staircase. The geometry of the wall is based on a single extrusion shape that is repeated according to a specific rhythm, bouncing light and reflections along the circulation space.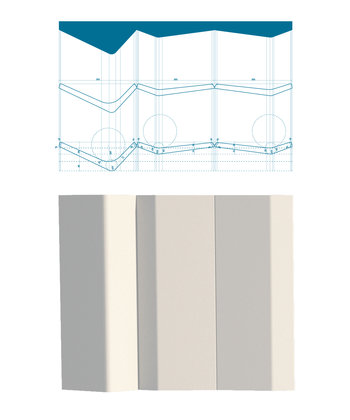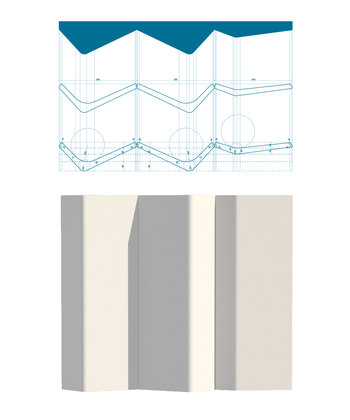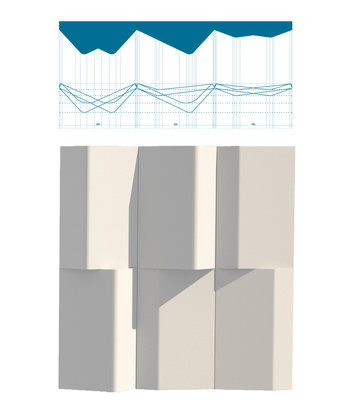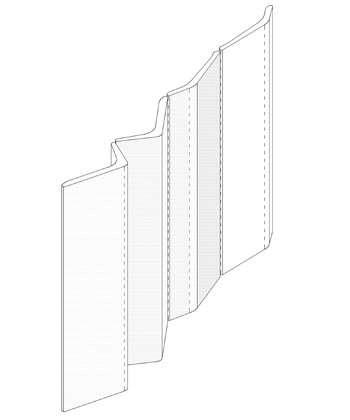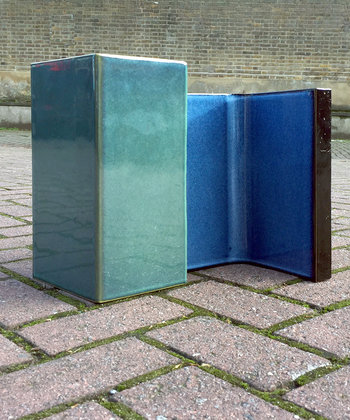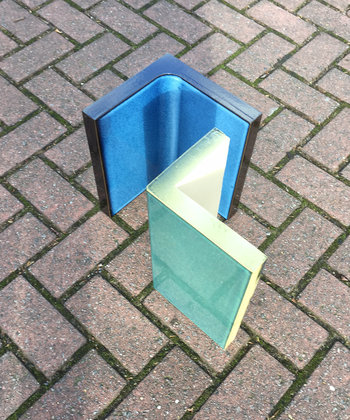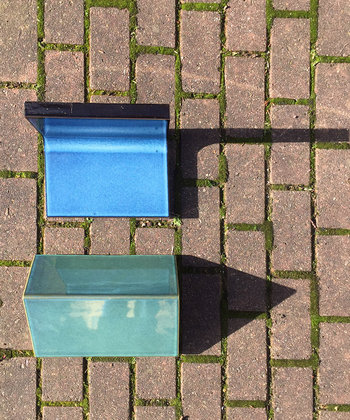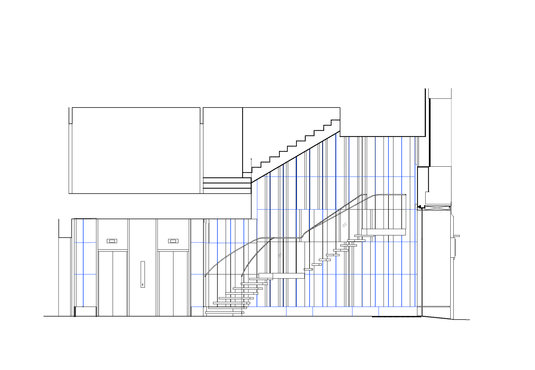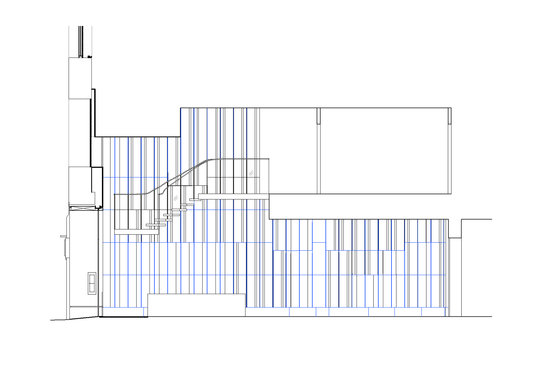 Location: City of London
Client: Private