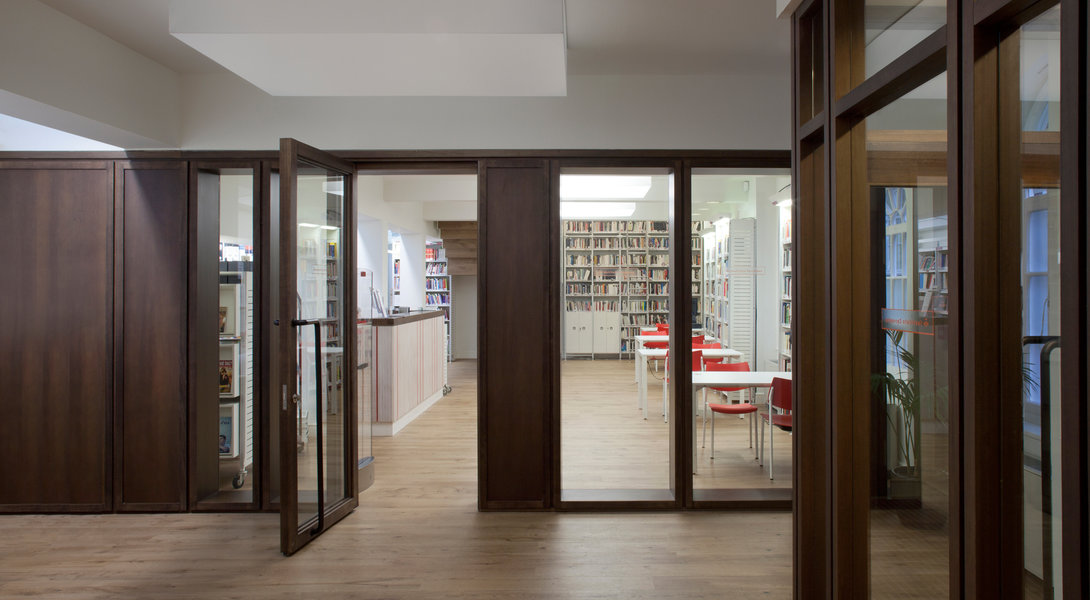 Cervantes Institute in London
PUBLIC COMPETITION, BUILT PROJECT 2017
Surrounded by a intriguing labyrinth of tall period brick buildings and narrow alleyways in Central London, the renovation for the new Cervantes Institute aims to transform the introverted nature of the existing building by creating a generous representative space that frames views of the external context while accommodating a sequence of key uses: entrance lobby, reception, library/event space, library/reading room, archive.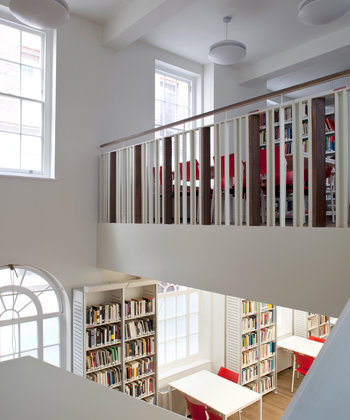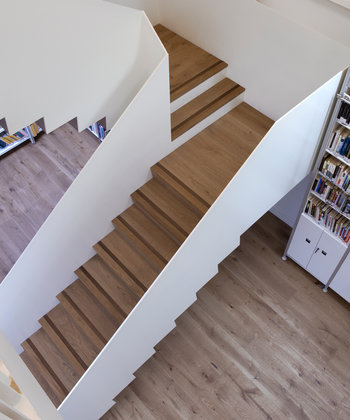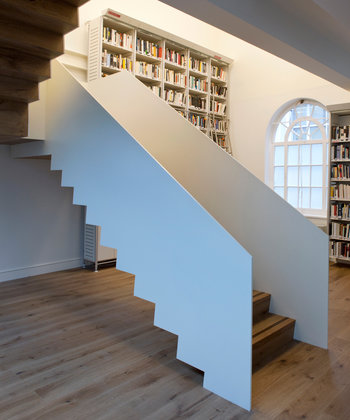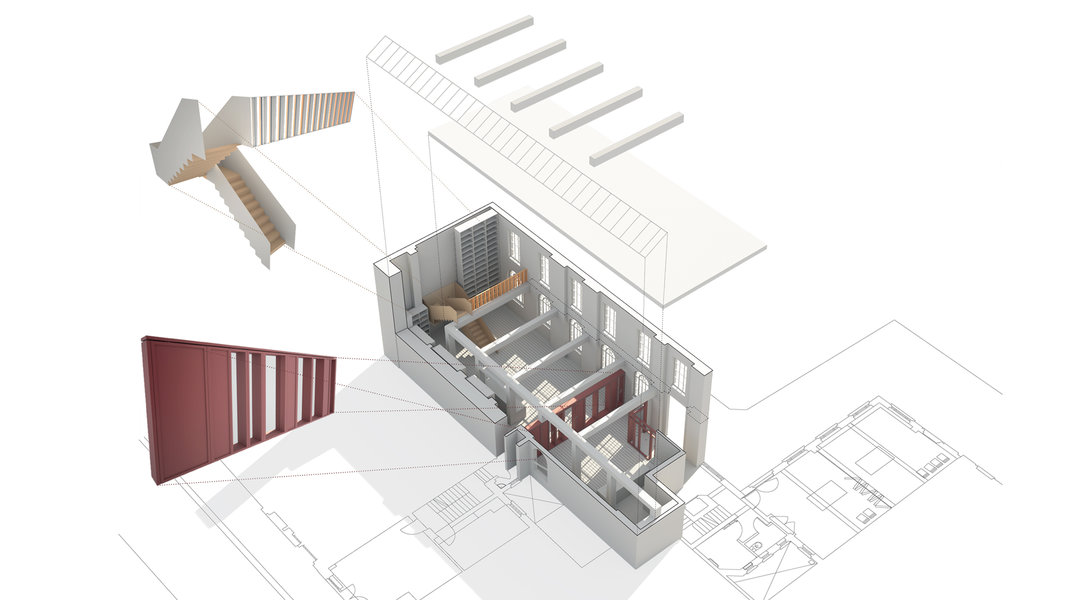 Binom proposes a layout planned for encounter and interaction that develops the sequence of main spaces along the length of the building, interconnected by screens of different nature.
The screening of the sequence becomes one of the key drivers of the design. Different in function, size and materiality, the screens allow for views and light across, anticipating the following area yet to be reached.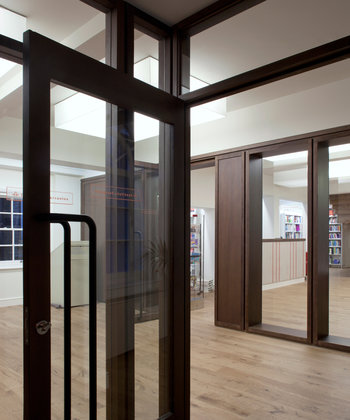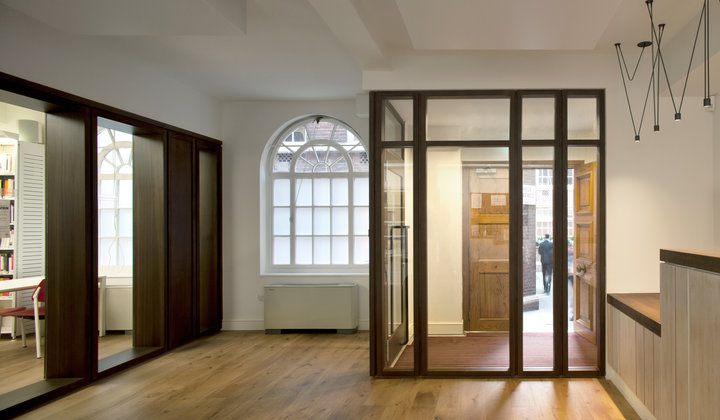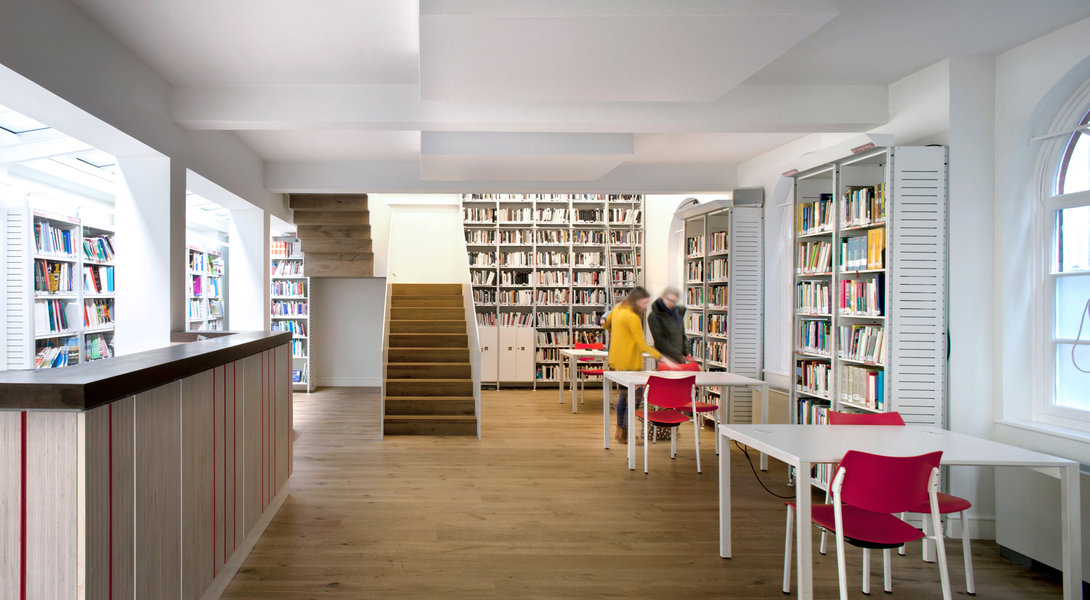 The 1,200 sqm re–modeling of the historic 1940s building features a dramatic double height library that unfolds as event space, including a new feature staircase. The building program also comprises 14 classrooms and associated administrative spaces
Relocated to Central London from its former base in Eton Square, the design for the new Instituto Cervantes was a commission won by Binom Architects by public competition in February 2016. The team was involved as Architects, Project Managers and Interior Designers.
The opening event hosted acclaimed Spanish writer Eduardo Mendoza's press conference after he won the 2016 Cervantes Prize.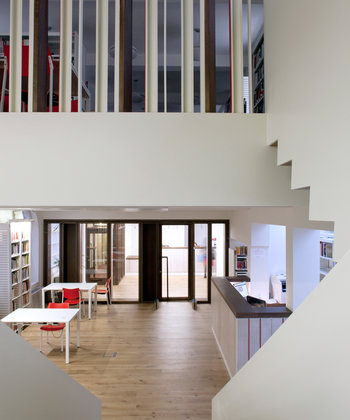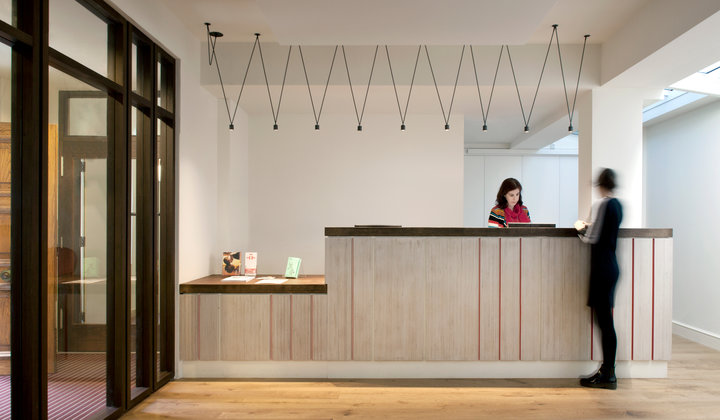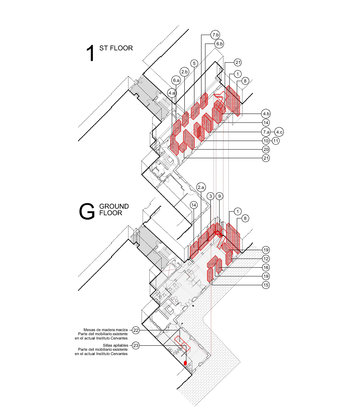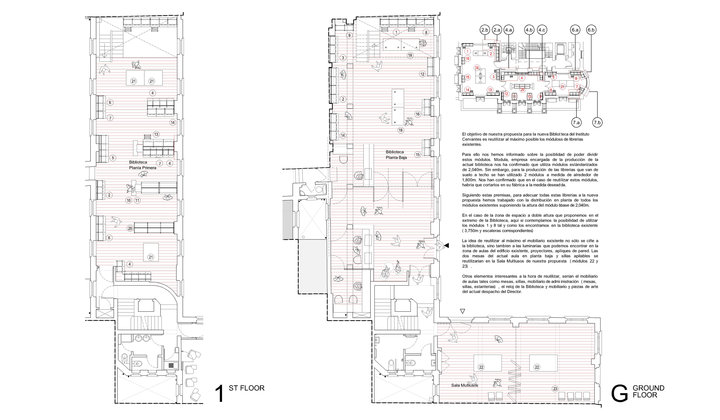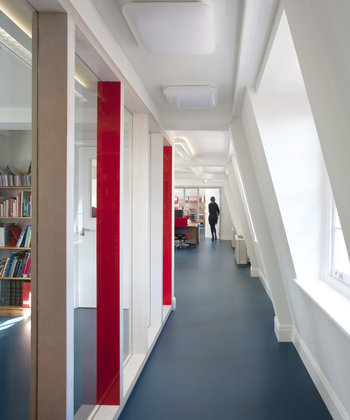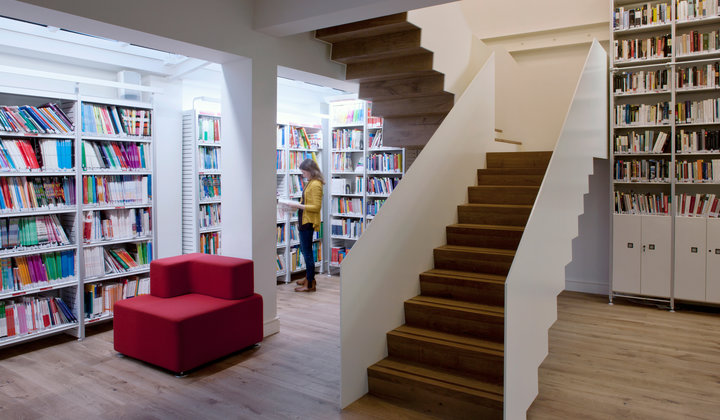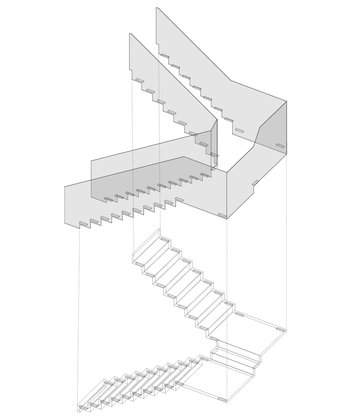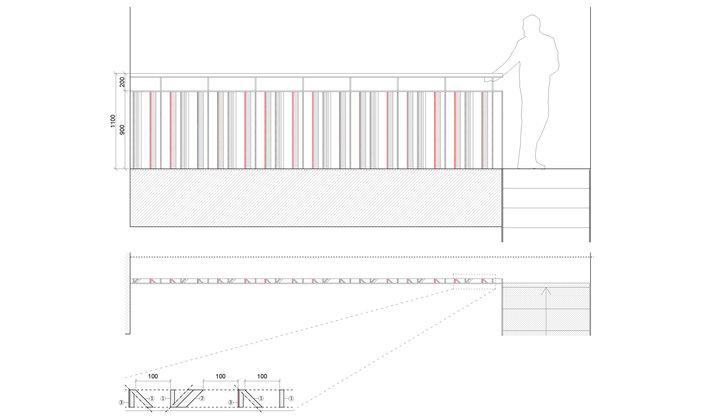 Location:15-19 Devereux Court, London
Client: Cervantes Institute
Status: Completed 2017
Photographs: Ioana Marinescu