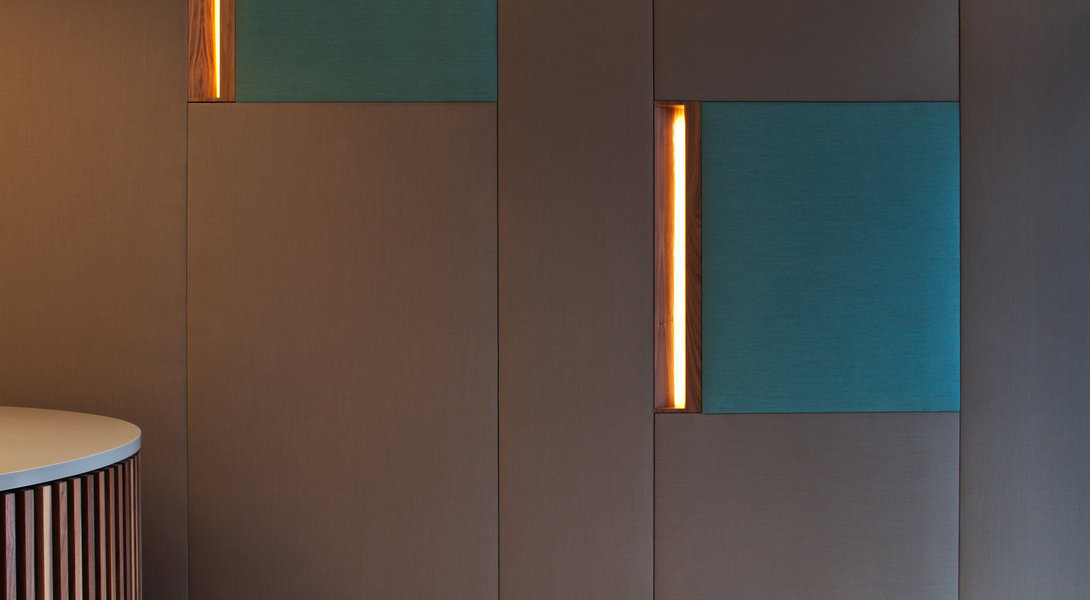 155 Fenchurch St
LOBBY DESIGN IN THE CITY, 2016
A sleek intervention that blends digital 3D design and "old school" crafting building techniques
Located in the City of London right across the so-called "Walky–Talky" skyscraper, the office building at 155 Fenchurch st is seeking a more welcoming and attractive atmosphere for its lobby spaces
The combination of lacquer and textile materials proposed by Binom achieves a wider perception of the space together with the warmth impression of the reception area.
One of the main themes is introducing a sense of rhythm along the circulation area, by overlaying a grid of modular panels and recessed wooden light slots onto all fabric and lacquered surfaces. The repetition of the cladding and lighting elements across the grid leads the viewer's eye through creating a feeling of motion while binding the space together in a subtle way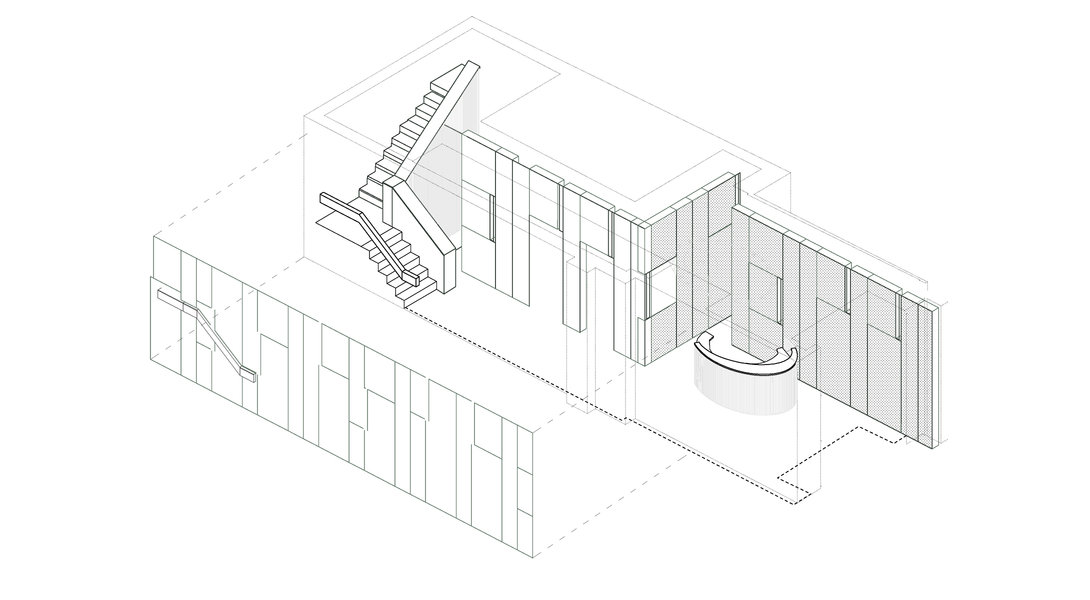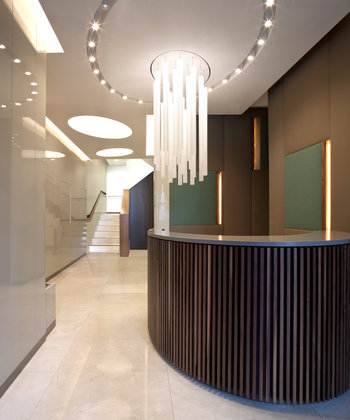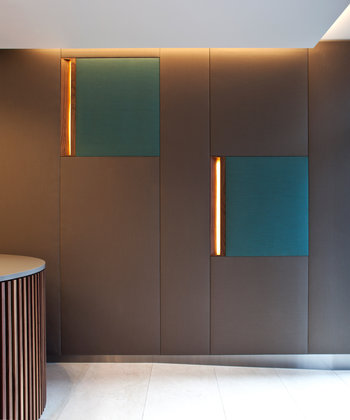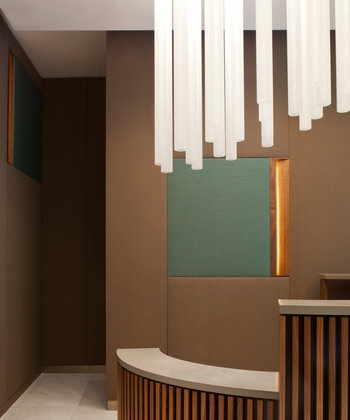 A mix of integrated and feature lighting brightens up the spaces playfully guiding visitors towards the elevator space.

The pendant chandelier designed in collaboration with lighting designer Georg Baldelele will act as the focal point of the reception when seen from the street.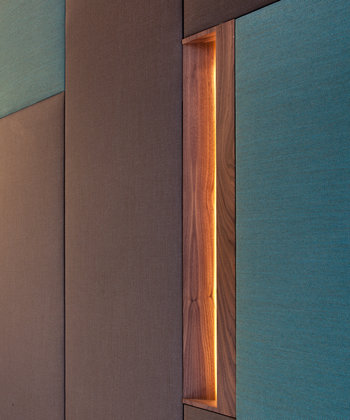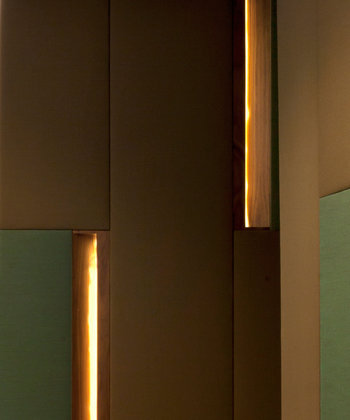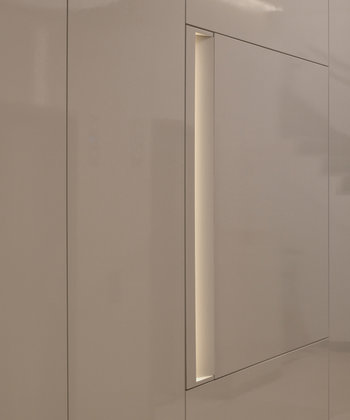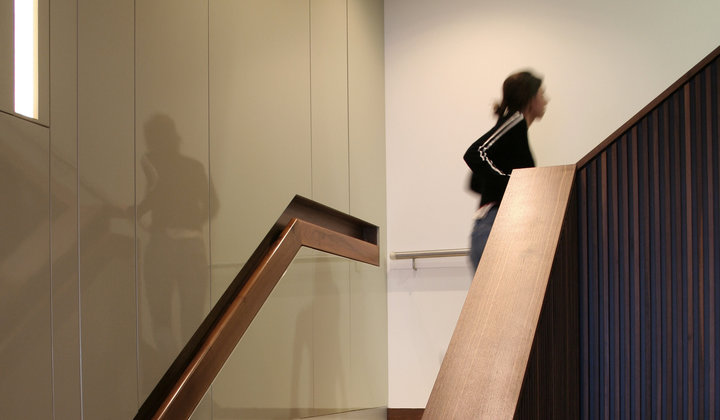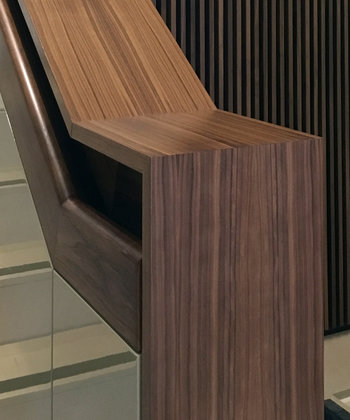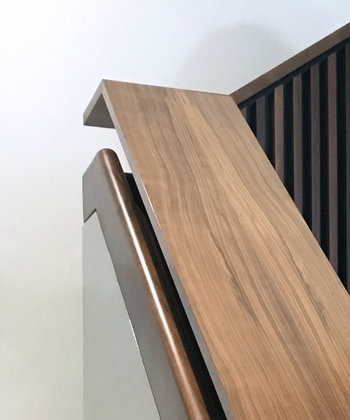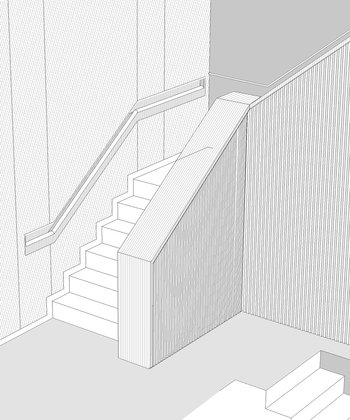 Location: City of London
Client: One55 Fenchurch st
Status: Completed
Photographs: Ioana Marinescu & Binom Architects