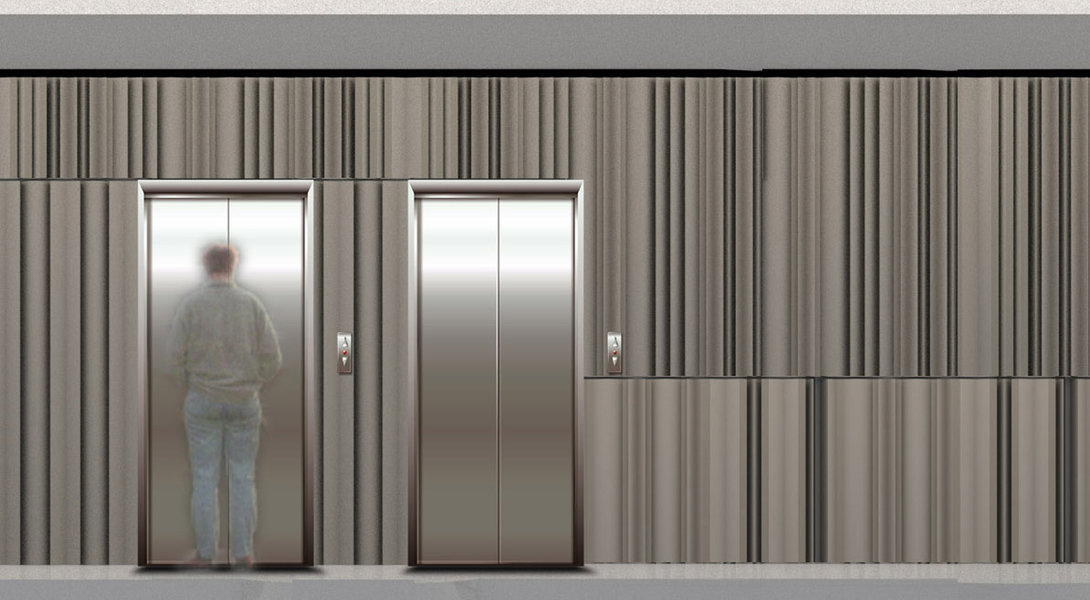 Folding Bronze, Reception and mezzanine areas
INTERIOR DESIGN at 39 CORNHILL, LONDON 2016-2017
The Client's brief called for the interior upgrade of all lobby spaces in the grade II listed office building in 39 Cornhill at the Bank Conservation area.
The spaces included the double-height entrance lobby and mezzanine space where many period Victorian features are still preserved.
Binom proposed a sober design for the period listed spaces based on a restrained palette of materials for new surfaces and a clever integrated lighting strategy that highlights main architectural accents such as the ceramic tiled coffered ceiling.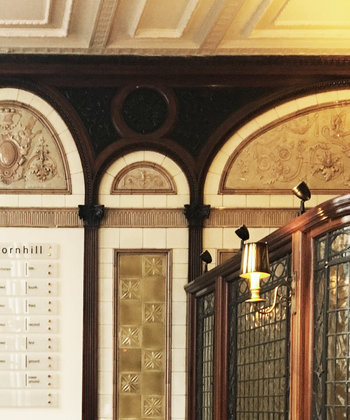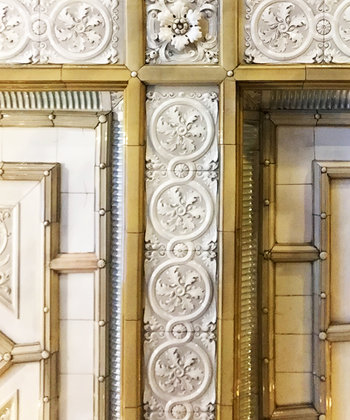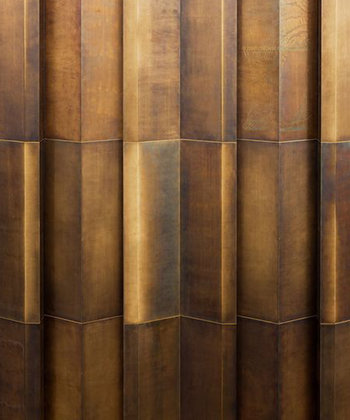 The rear lift lobby gets a new enclosure of folded patinated bronze extrusions. The folded metal skin is designed as a patchwork of folds of different apertures, creating a dynamic elegant backdrop for the circulation areas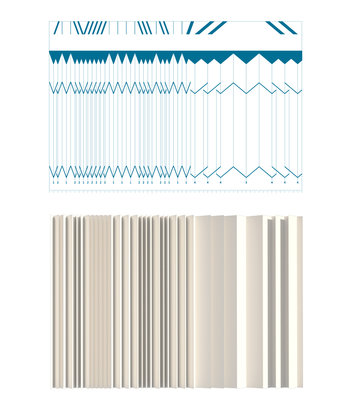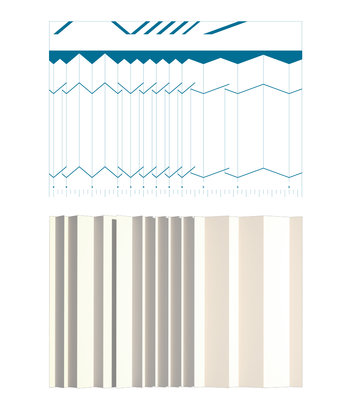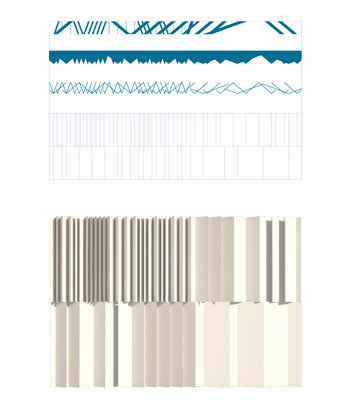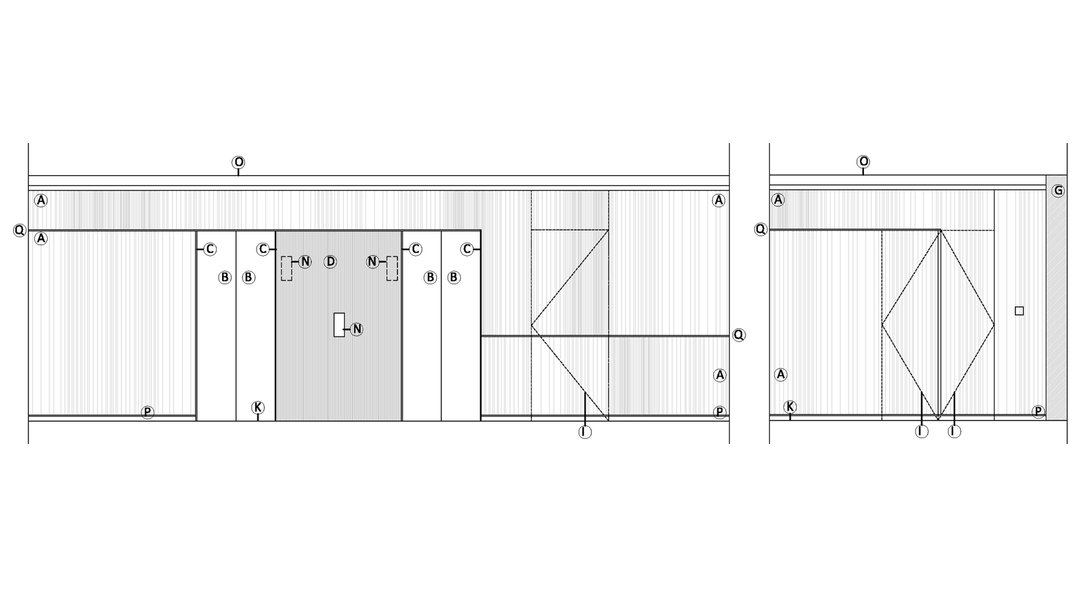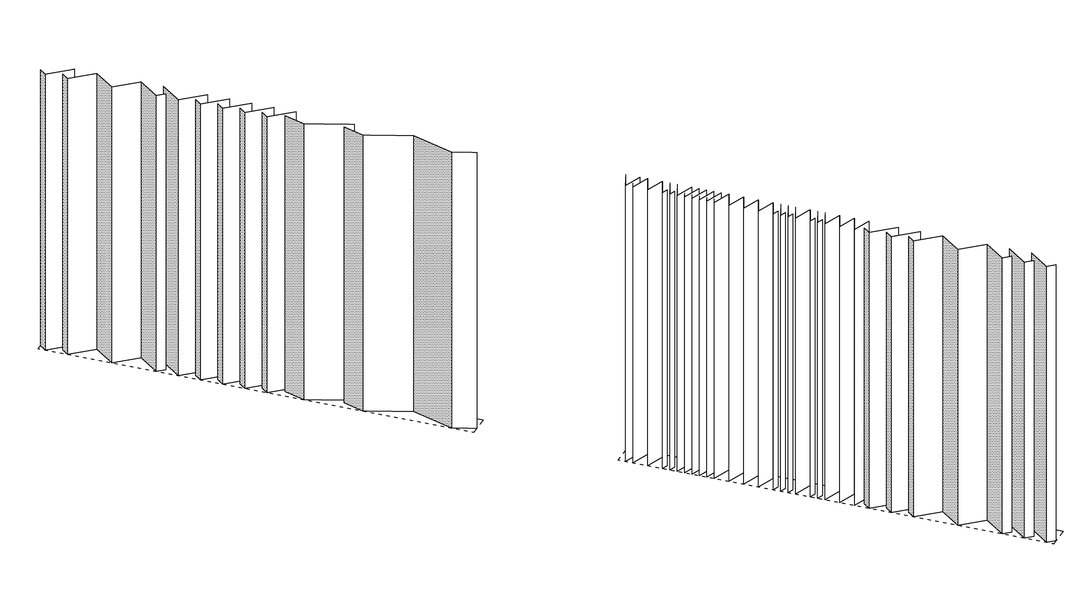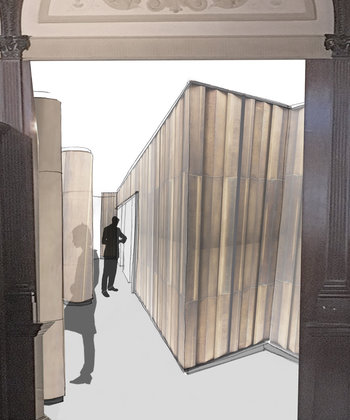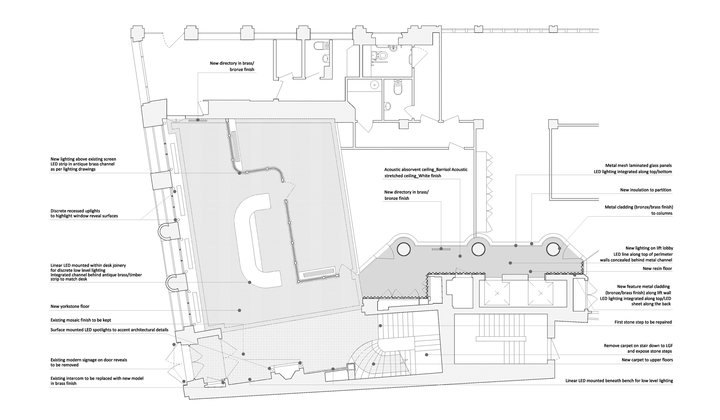 Location: City of London
Client: Private
Status: Planning Permission and Listed Building Consent granted on June 2017