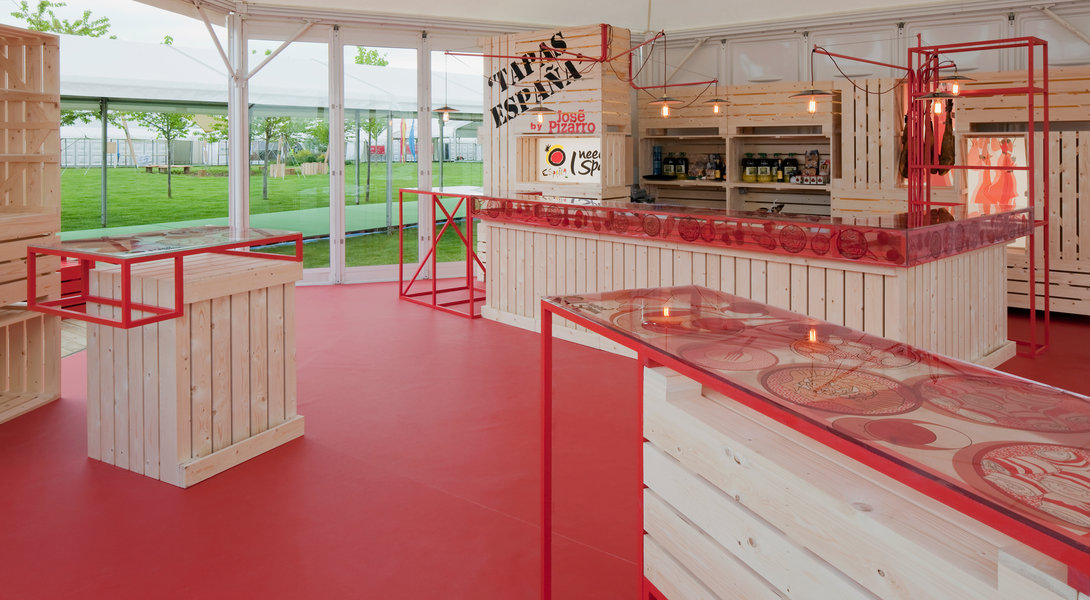 Hay Festival Pop-Up
EPHEMERAL TAPAS BAR, HAY ON WYE, 2013
Re–use, recycling, community links and local food networks are brought together in Binom Architects' project for the 2013 Hay Festival, Tapas España. A pop–up restaurant, commissioned by the Spanish Tourist Office to host the acclaimed Spanish chef José Pizarro.
The tapas bar design was inspired by the approach of the 0km movement, which seeks to minimize the distance from ingredient source to table.
The core component of the bar is the standard potato crate, a simple ready–made timber volume that is stacked and combined with pre–fabricated elements to create the internal structure of the restaurant. Potatoes are widely grown in this part of the country, and the local distribution industry means crates are readily available, making a very visible parallel with Pizarro's culinary principles. The tapas bar uses a total of 63 crates. They are combined with lightweight timber grid structure to make enclosures and supports. These supports are attached to the stacked crates to take the translucent acrylic preparation and dining surfaces. The crate structure is clearly visible through the surfaces, which are printed with colourful graphics and images of food drawn by the architects.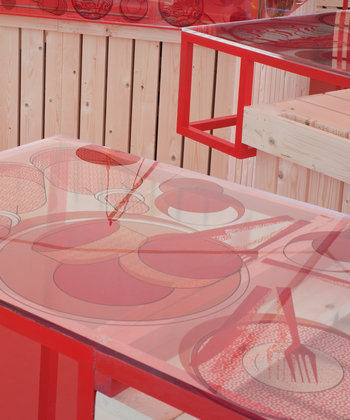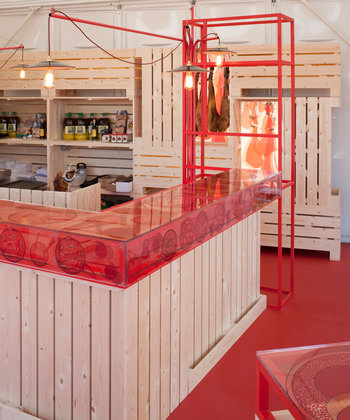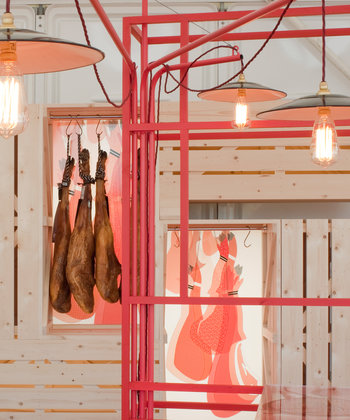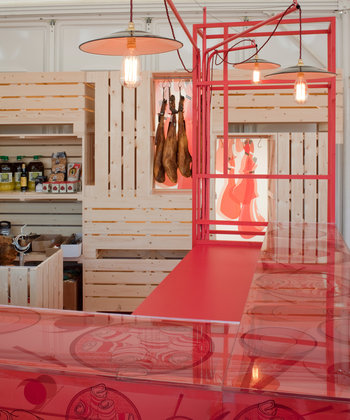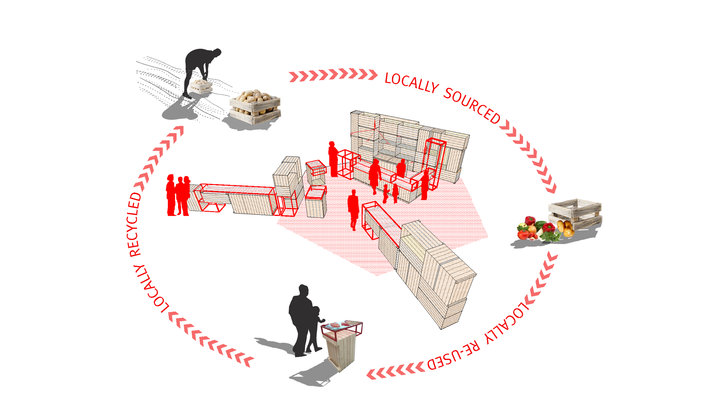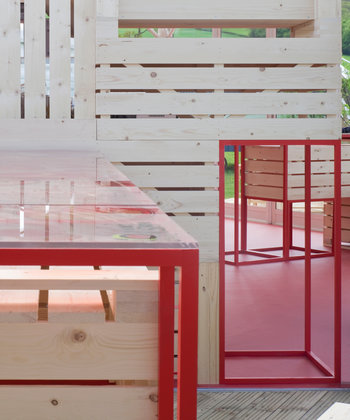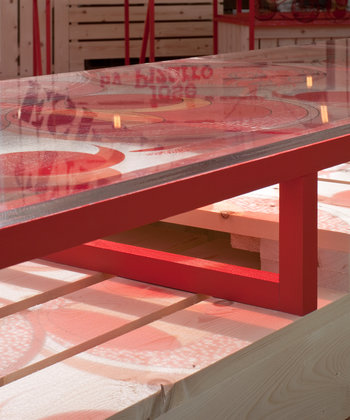 The reconfigured crate furniture is arranged beneath a hexagonal roof structure, with the components making up a kitchen, L–shaped bar area, vertical storage spaces and display walls and dining areas that spill out onto the adjacent decking. The crates also house light tubes to backlight the menu graphics [check?], with lampshades hung from a lightweight steel structure above the bar.
The design is playful but responsible, with strong architectonic forms offset with blocks of bold colour.
Once the Hay Festival finishes, the entire structure will be demounted and recycled by the local food–focused community group Incredible Edible. Incredible Edible began in Todmorden, Yorkshire, but is spreading the message of local, healthy food production around the country.
The potato crates that make up Tapas España will be transformed into community grow boxes to be distributed around the nearby town of Abargavenny. The planters will be used for herb beds and vegetables, helping turn the town's public spaces into community orchards.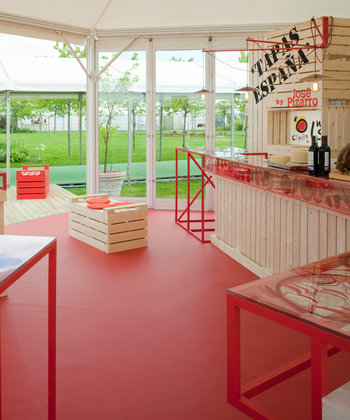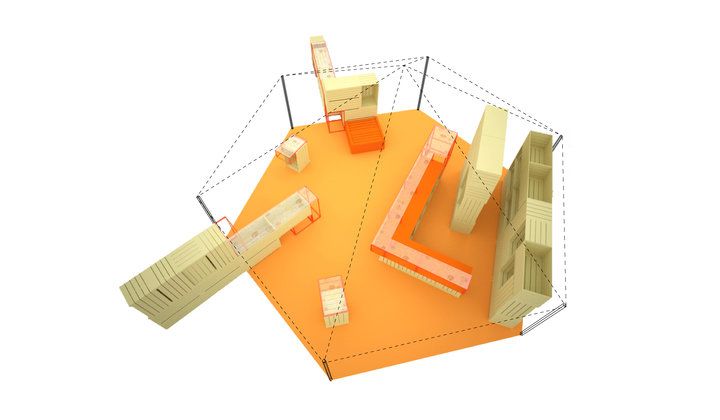 Location: Hay-on-Wye, Wales
Client: Spanish Tourist Office & Jose Pizarro restaurants
Procurement: Public Commission
Status: Completed 2013
Photographs: Richard Brine