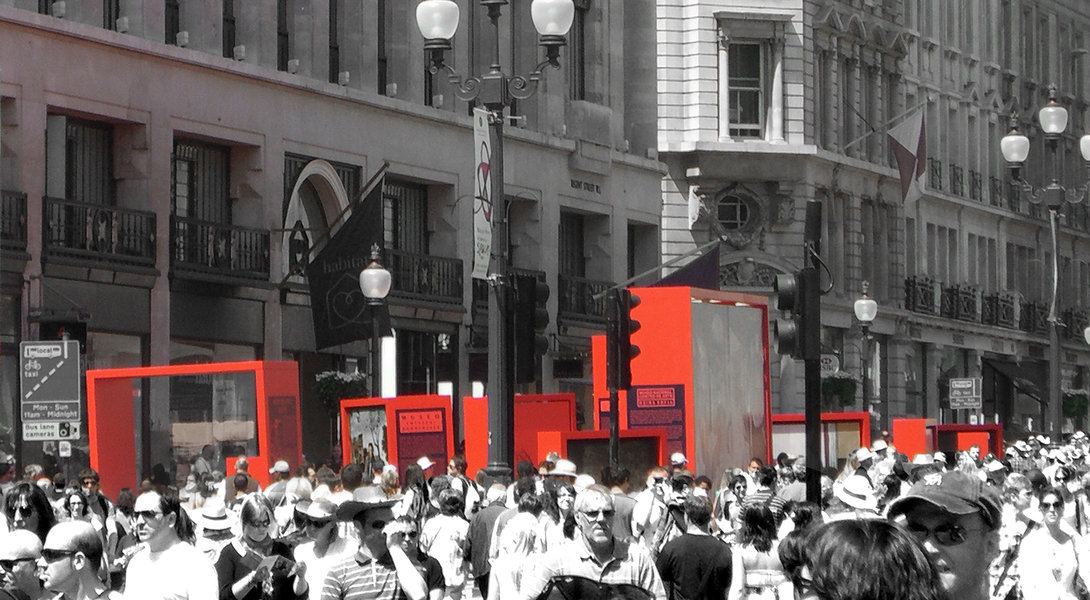 Art Walk Installation, London, NYC, Mexico DF
WINNING ENTRY, INVITED COMPETITION, 2009
Ideas regarding framing, city journeys and multiplicity of the urban scale are explored on this temporary installation built for the regional government of Madrid to showcase the cultural significance of Madrid to the Spanish tourist industry.
The design is conceived as an art walk through a landscape of masterpieces and urban glimpses. Well known paintings from the three great collections on the Paseo del Prado in Madrid are presented as full reproductions displayed on free-standing boxes arranged as an inverted gallery: the paintings will face the exterior of the stand while the reverse side of these boxes depicts architectural highlights along the Paseo del Prado and tell an urban story as a counterpoint to the art historical story on the reverse.
The installation has since been reconstructed on a temporary basis in New York City, Mexico DF, Monterrey, Saltillo, Torreon, and Guadalajara.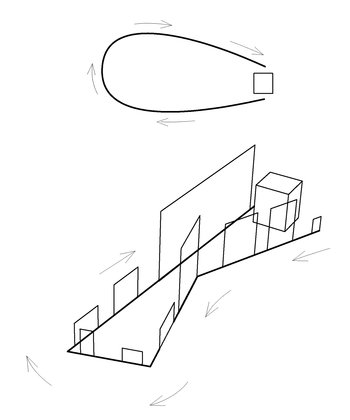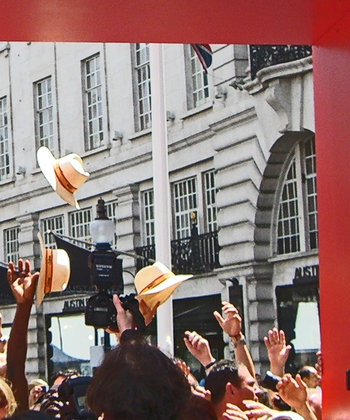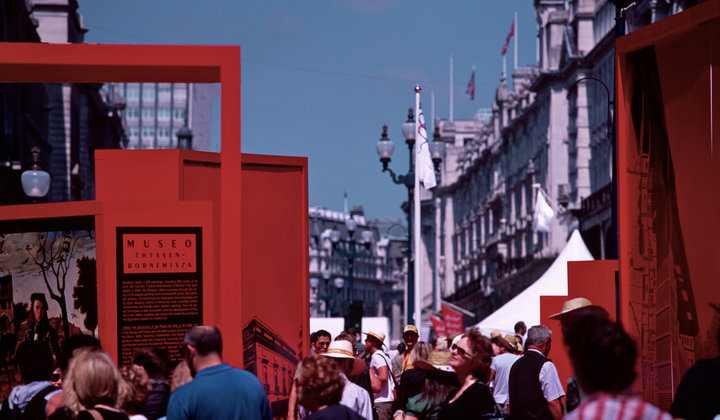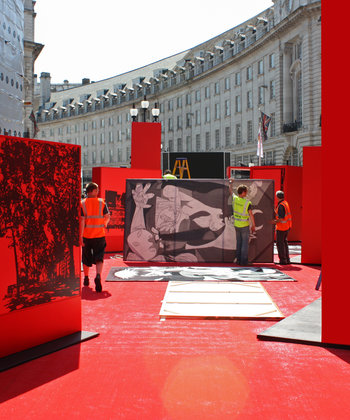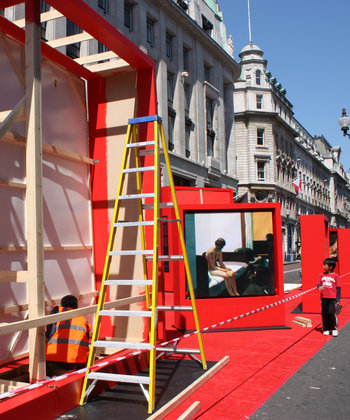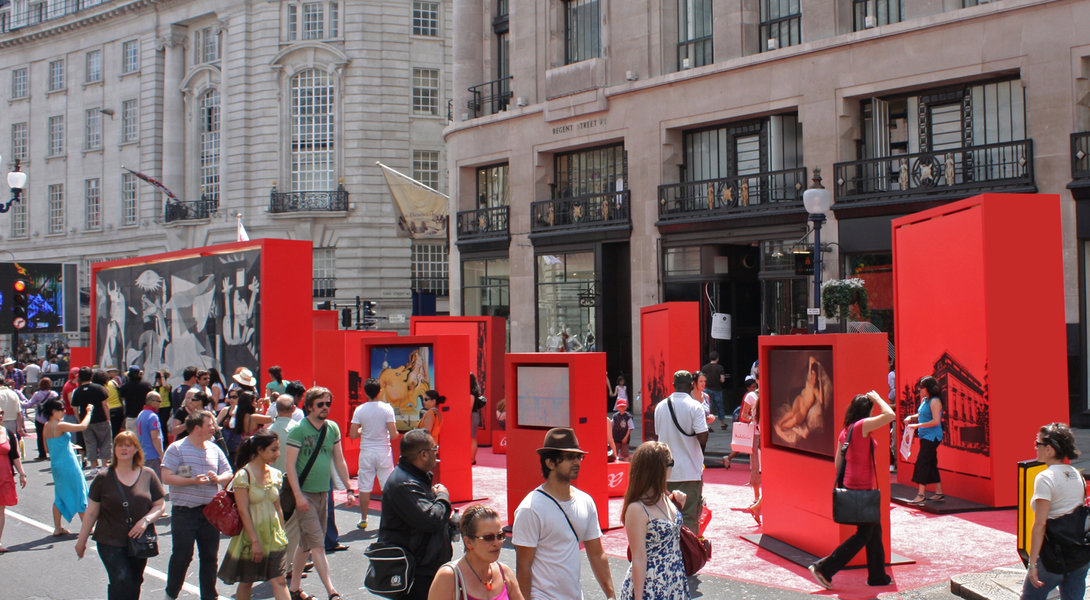 Location: London, New York and Mexico DF
Client: Regional Government of Madrid
Procurement: Invited competition of 5 teams. Winning entry
Status: Completed 2009 and 2010