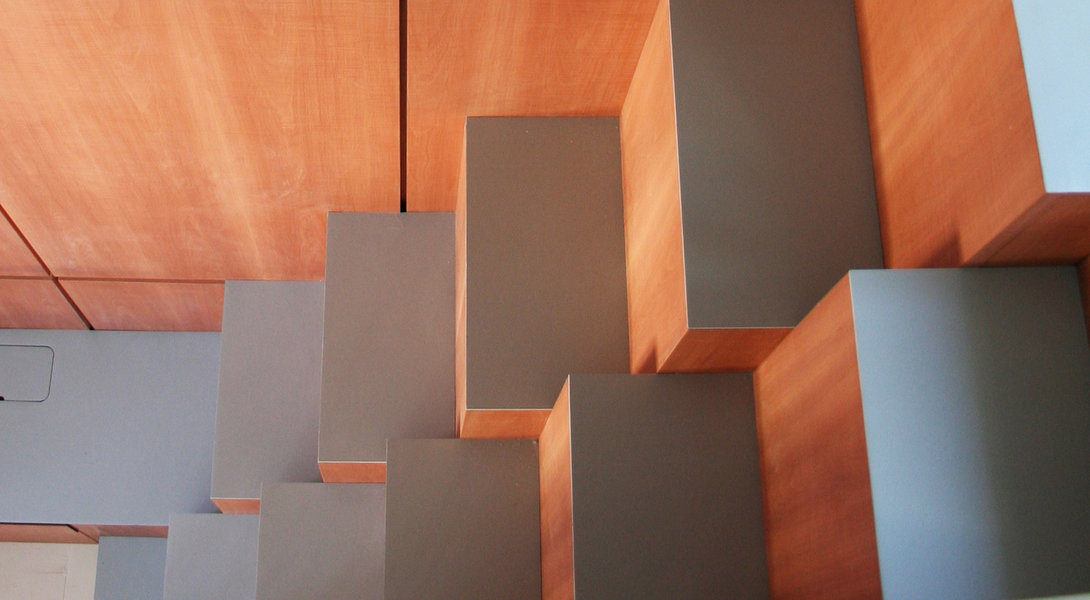 A house that keeps growing, sculpted pear wood skin
LOFT CONVERSION IN DE BEAUVOIR, 2017
A domestic upgrade that turns the existing poky low ceiling bedroom into an atmospheric sequence of spaces. The key driver of the intervention is a wooden sculpted skin used as the background to link the different levels of the space as well as to conceal storage units.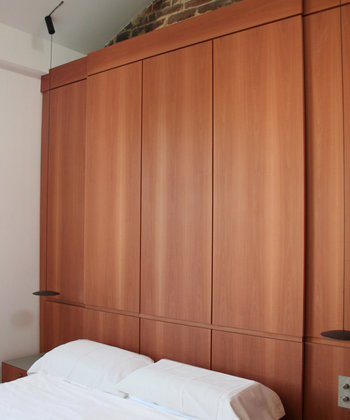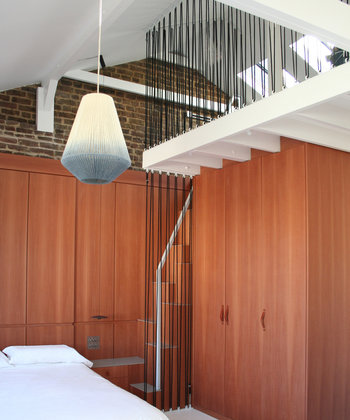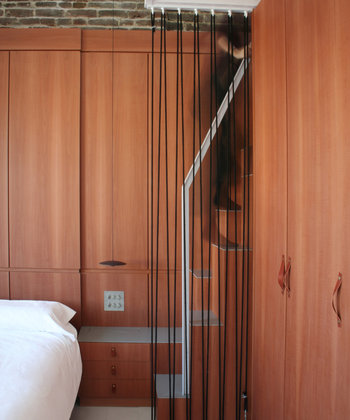 A period house gradually extended for a growing family: Following the garden extension that we finished in 2015 for a couple when they were expecting their first baby, they called us again two years later to explore how to further maximize their internal domestic space due to the arrival of their second child. Focusing on opening up the top areas of their period house to include the unused loft space, we proposed a design that created a double height master bedroom with ensuite dressing area and reading room..
Within the constraints a period house located in a Conservation area, our design achieves the creation of new rooms of high spatial qualities where the material palette and natural light play a key role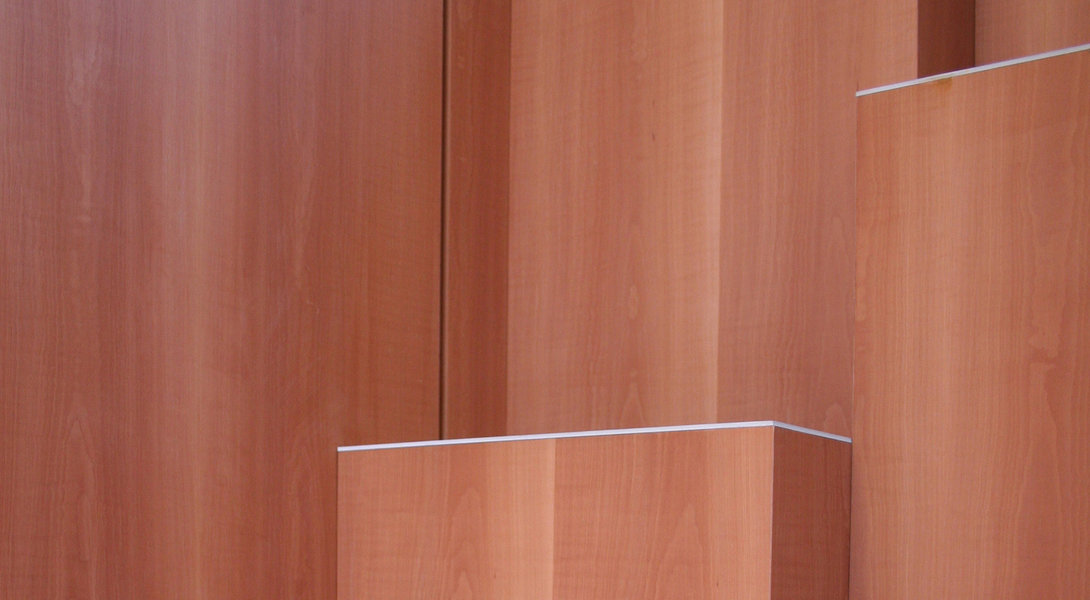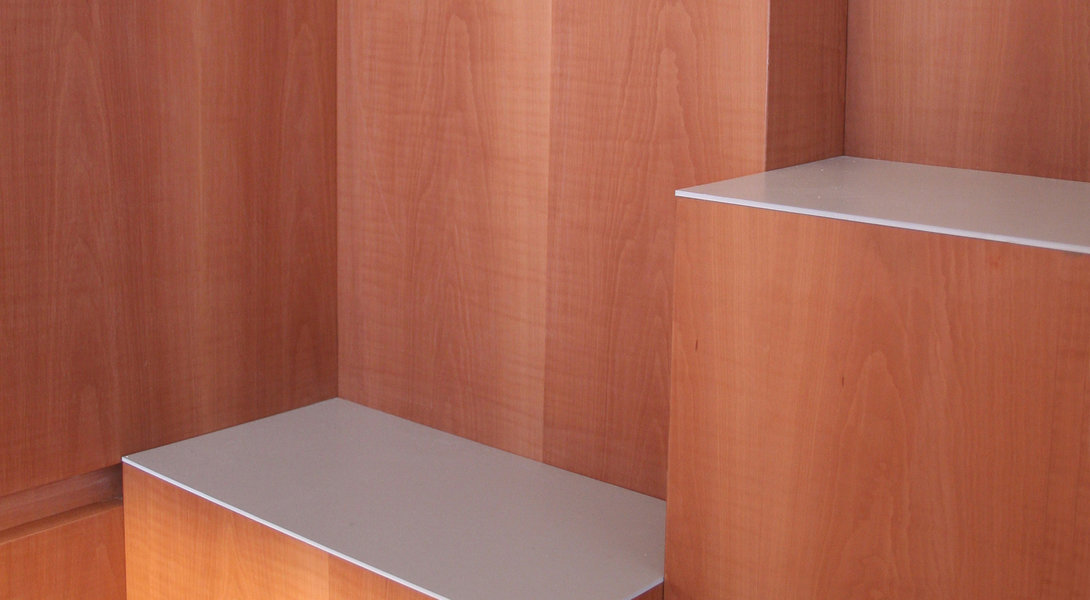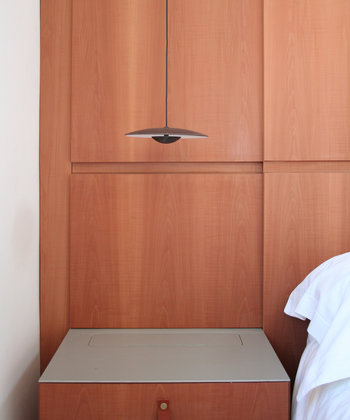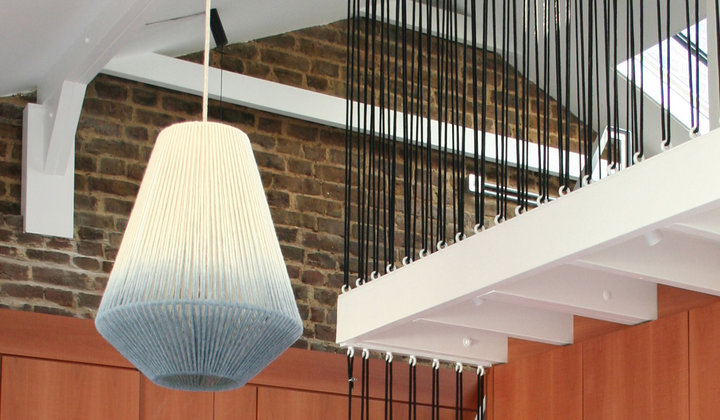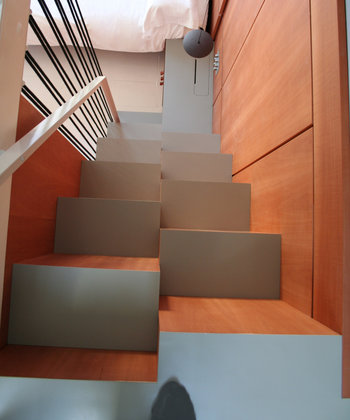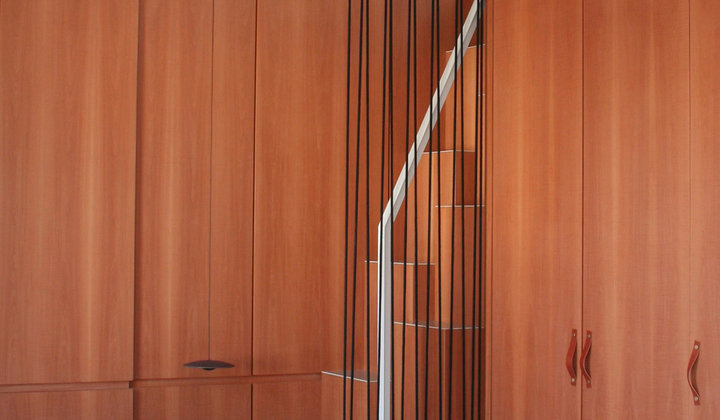 The elegant Pear tree veneered paneling conceals built in storage, bed head board and side tables, and becomes a sculptural integrated stair-ladder. The material palette combines contrasting natural materials such as pear wood and grey linoleum in a white neutral background.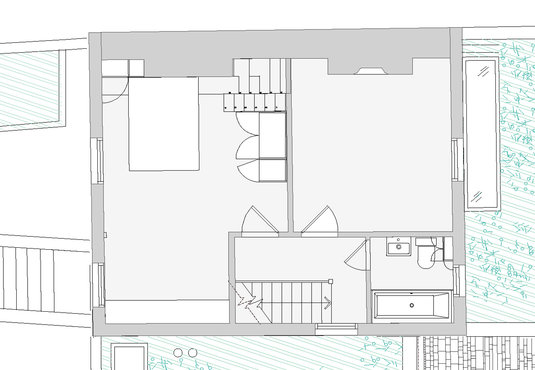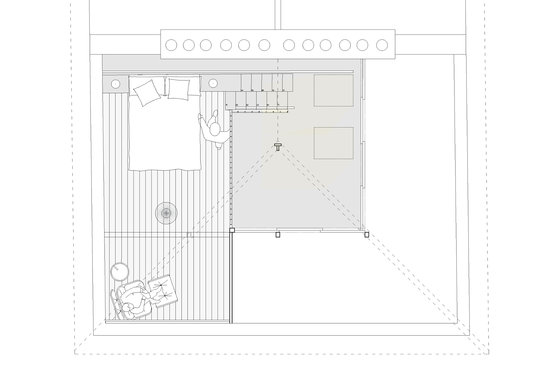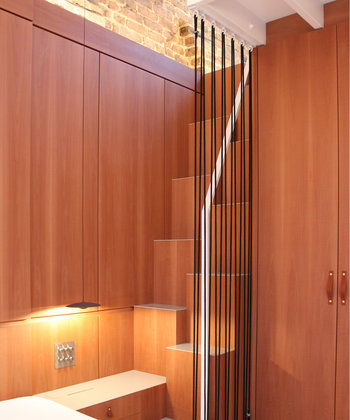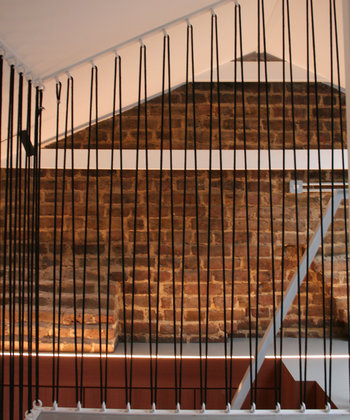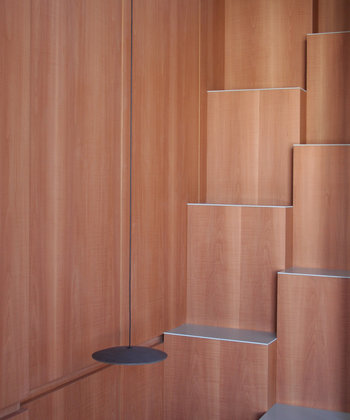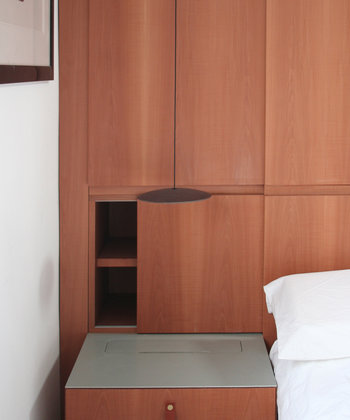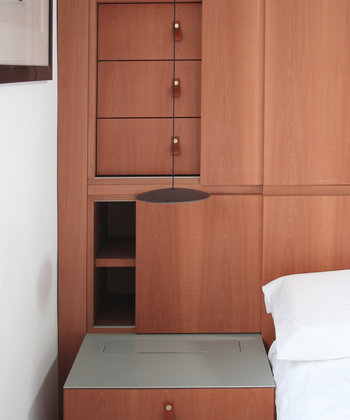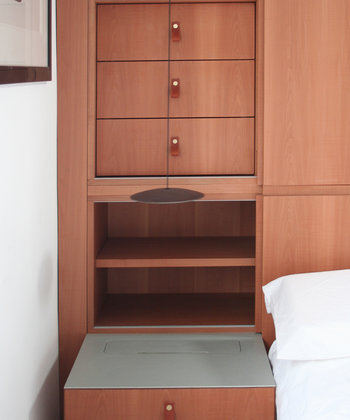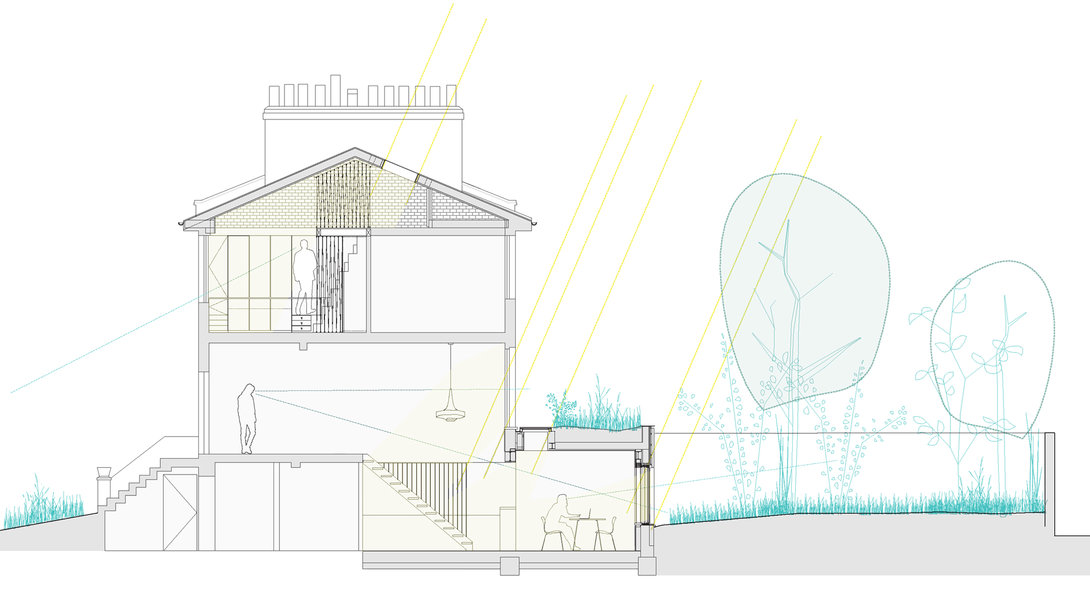 Location: Dalston, London
Client: Private
Status: Completed 2017
Photographs: Binom Architects