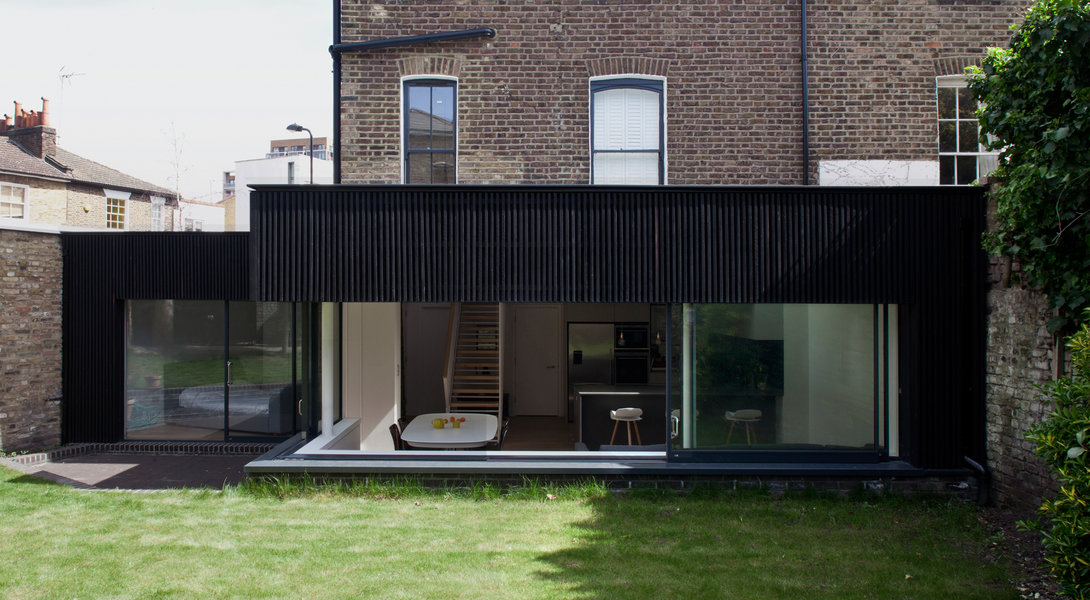 Charred Larch, Warm Larch, London
HOUSE EXTENSION IN DE BEAUVOIR, 2015
The same material in two opposite treatments responds to the external conditions as well as to the internal domestic environment. The external envelope is clad in charred larch, using an old technique that burns the timber before installing it onsite to improve its mechanical properties and durability. It provides a distinctive dark matte look to the facade, while the interior spaces are finished in light-colour natural larch.
Binom Architects designed the rear and side extension to a Victorian semidetached house in De Beauvoir Conservation Area, London N1, aiming to open up the interior spaces towards the rear garden.
The internal area for the lower ground floor was maximized to accommodate a generous family room and dining area open to the kitchen, and an additional bedroom with ensuite bathroom.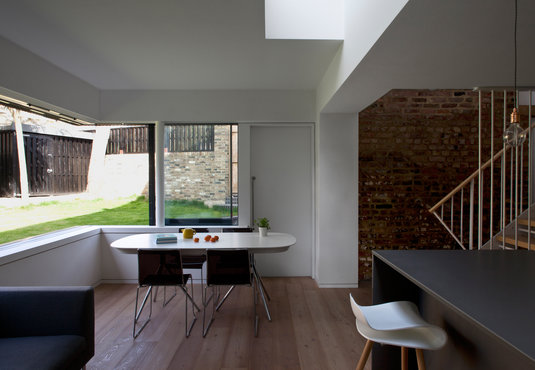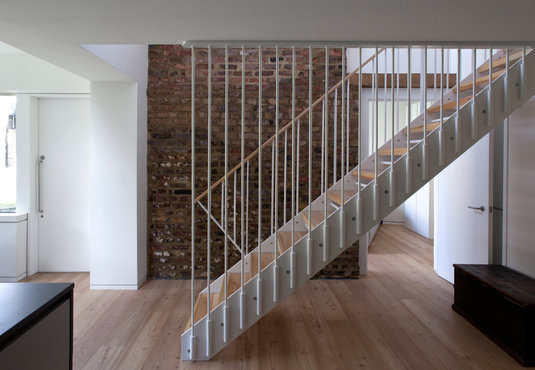 As opposed to the previous layout, where the rear garden was detached from the living areas, 3 new connections are created between the interior and exterior:
A new double height space opens up the view from the front door to the rear garden, providing a carefully designed visual link between the front entrance at street level and the lower level.
The façade of the extended living room is glazed with big format sliding windows that slide, leaving the corner completely open to the garden
The new master bedroom is set back from the line of the living room and opens up to a sunken courtyard. The privacy of the bedroom is achieved while the views of the garden can be enjoyed.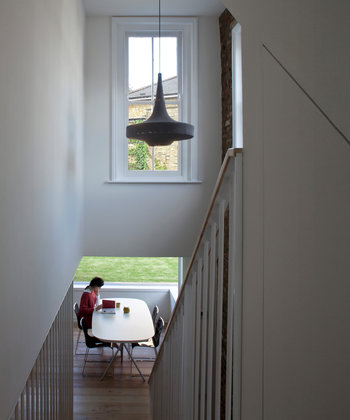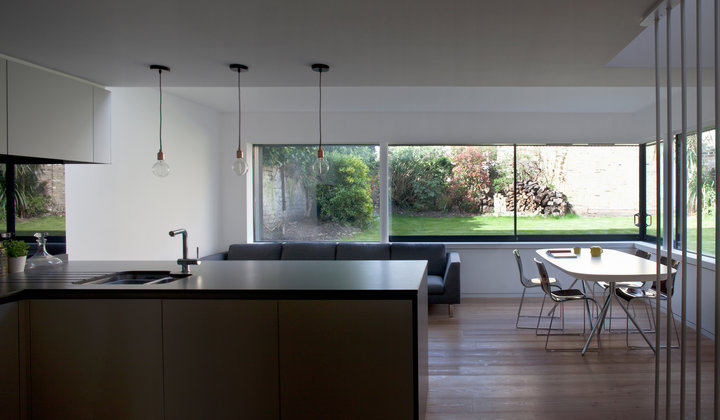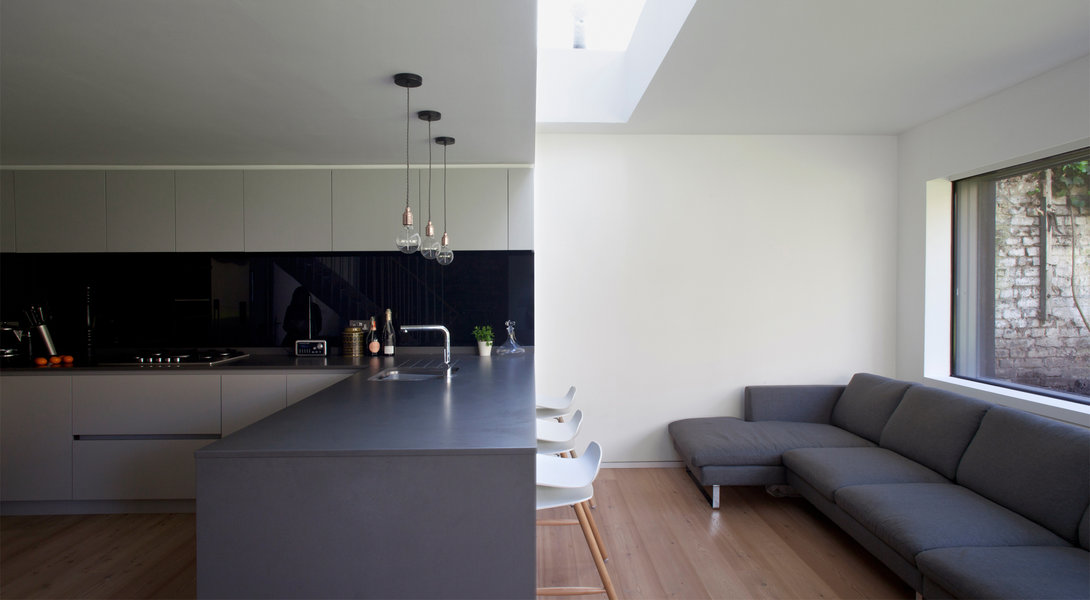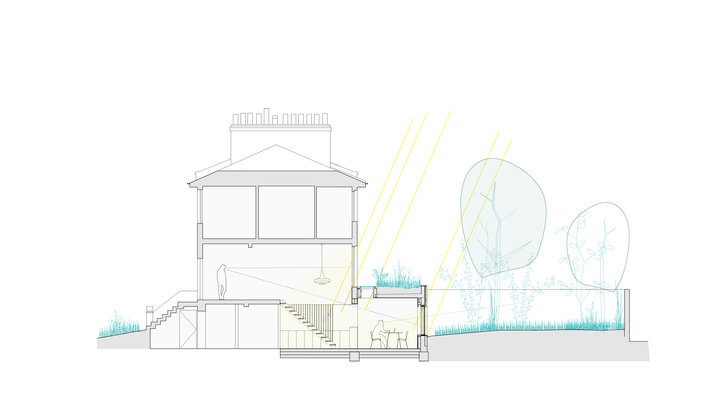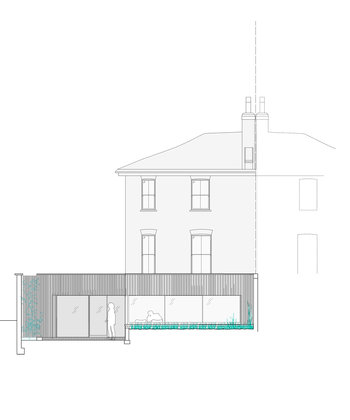 The envelope is clad in charred larch, a process that makes the timber weather proof after supporting such extreme treatment. The interior spaces are also finished in larch, but its natural finish provides a warm background to the domestic life.
The visual weightlessness of the new stair and the light palette of materials for the interior spaces contrast with the burnt charred timber skin that wraps around the extension towards the garden.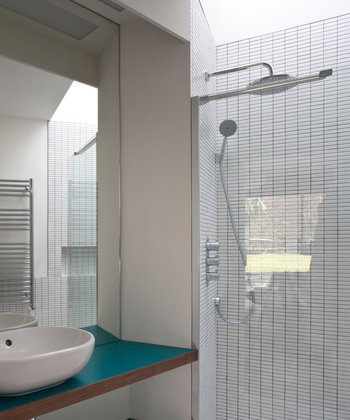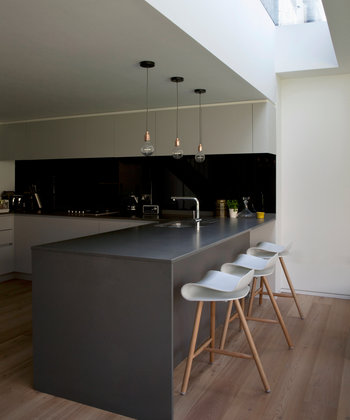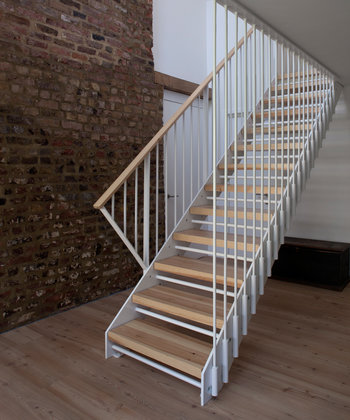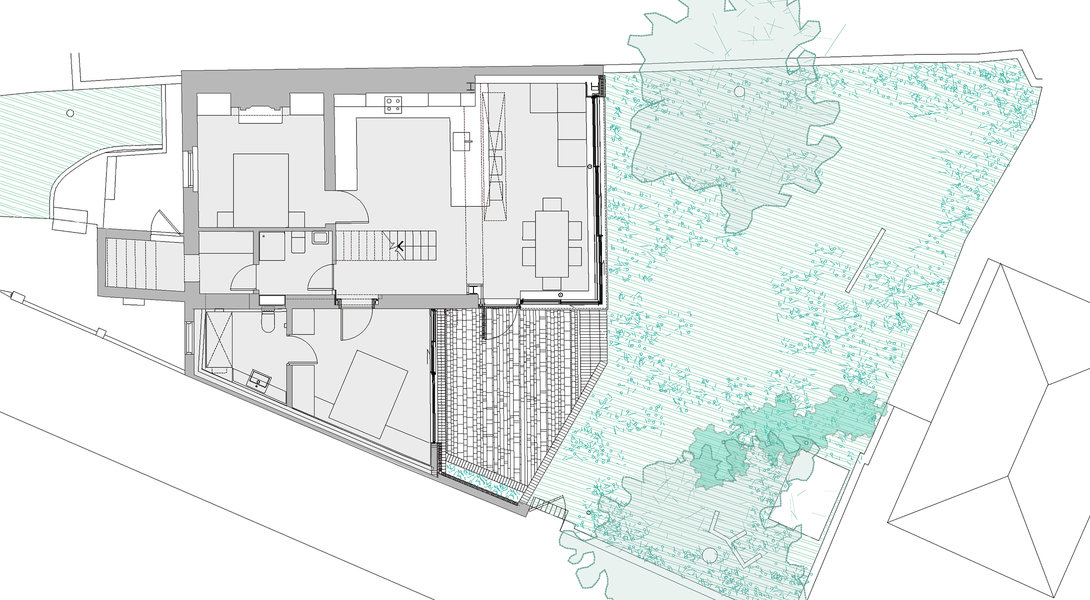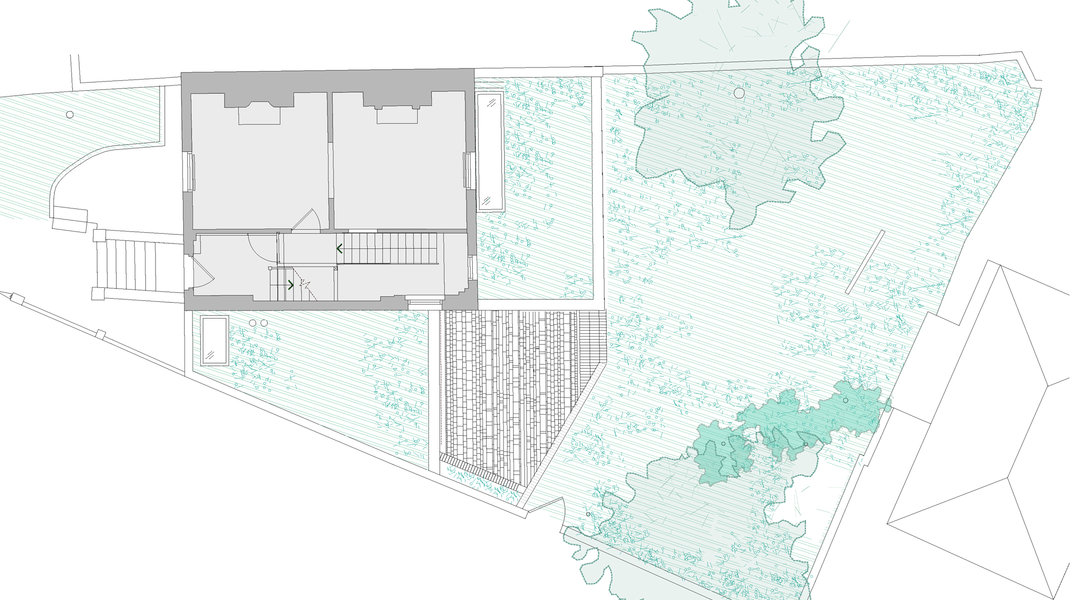 Location: Dalston, London
Client: Private
Status: Completed 2014
Photographs: Iona Marinescu