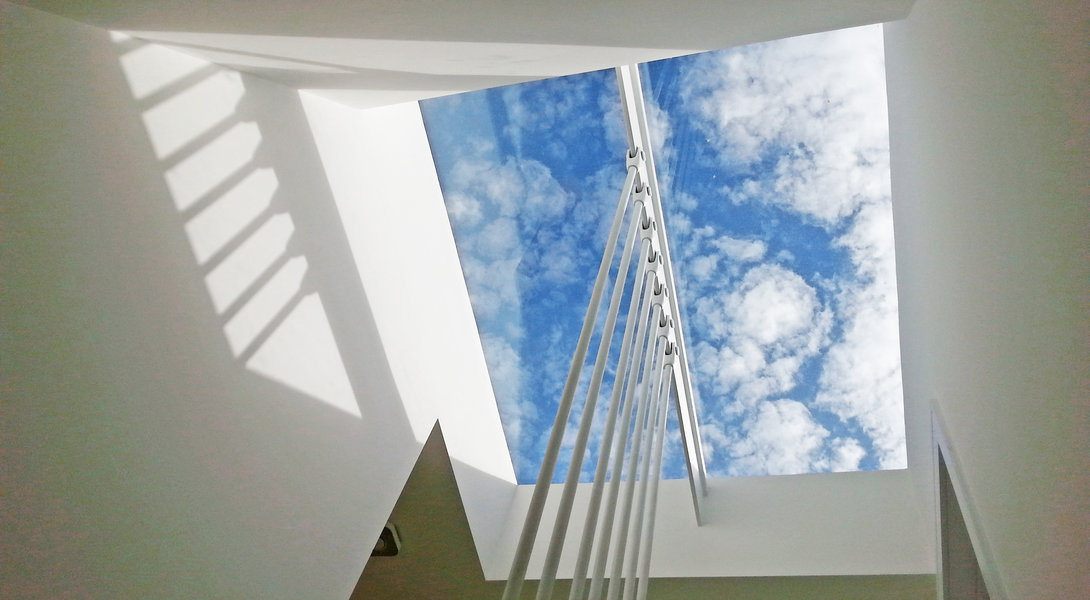 Skylight House, London
PRIVATE RESIDENCE IN PADDINGTON, 2014/2017
Binom transformed this 160square metre house in Central London by introducing a staircase within a lightwell under a large size roof light. The staircase itself is a suspended minimal steel structure maximising the flow of natural light within the house. The landings on each floor are made of glass creating an illuminated feel throughout the building as well as improving a sense of connection between what were previously disjointed rooms with little spatial coherence. What is more, light penetrates through the four floors of the remodelled house right down to the basement.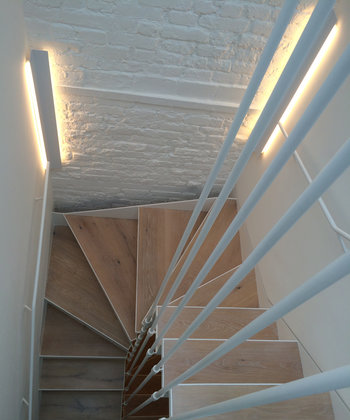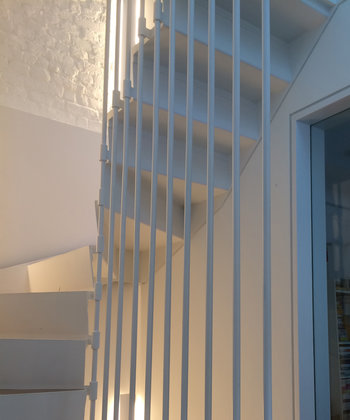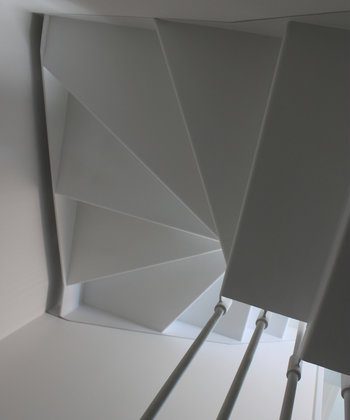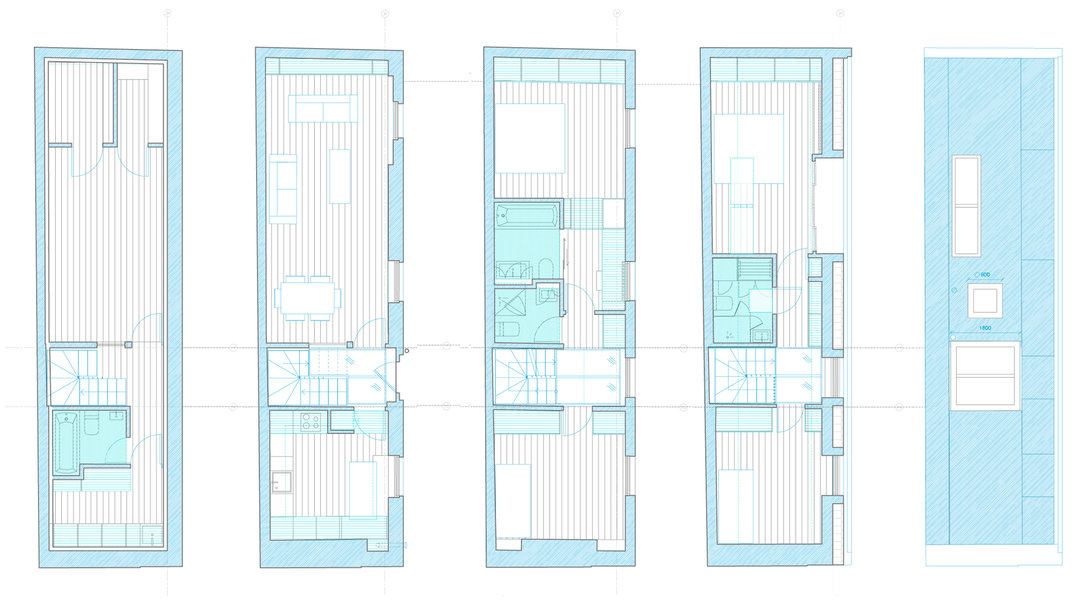 The 3 glass landings are important in bringing the house to life. On the upper levels in particular the stairwell incorporates a shadow play of those using it, giving a sense of movement and presence within the home:
"The stairs became the heart of the house. By opening a large roof light at the top, inserting translucent landings, and designing a very light structure we incorporated the sky as part of our design. The roof is thus more present than in most houses. It feels like a 5th elevation."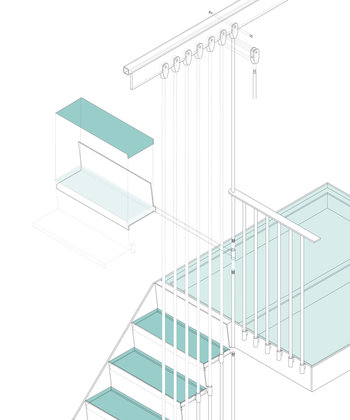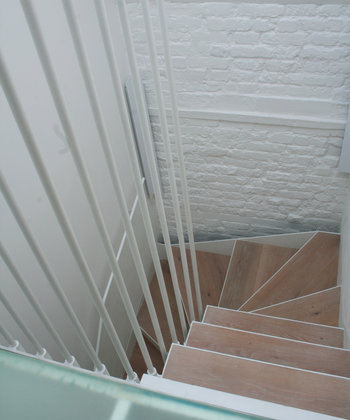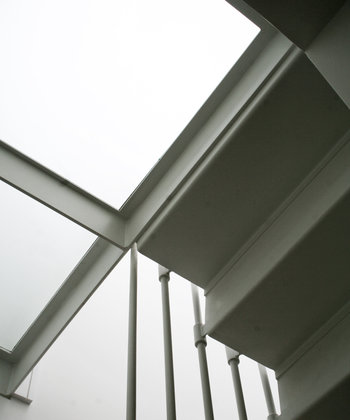 This notion of a home with a view of the sky is something that has great potential for smaller houses such as this one. It introduces natural light, creates a feeling of spaciousness and offers a new unexpected view that opens up the house to its surroundings. In this project, this was all the more important as the rear of the house had no views and the its front looked onto a cramped street.
Yet perhaps once of the unexpected things achieved in a Skylight House is the way the roof light allows the elements and change in daylight to be felt in the home. Such a day-to-day exposure to a view of the sky is no doubt restorative and life-enhancing.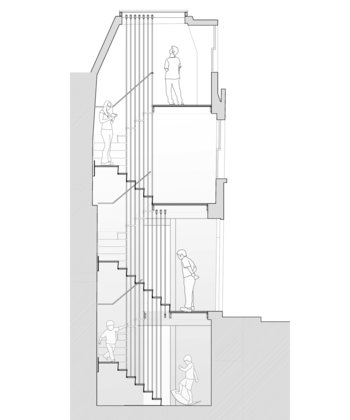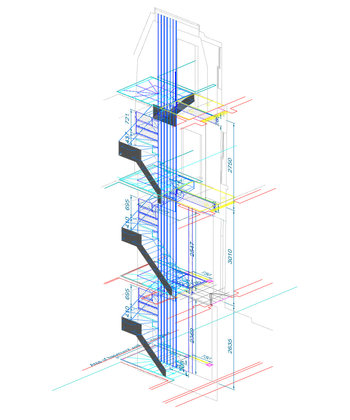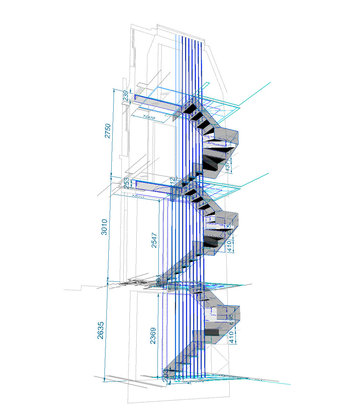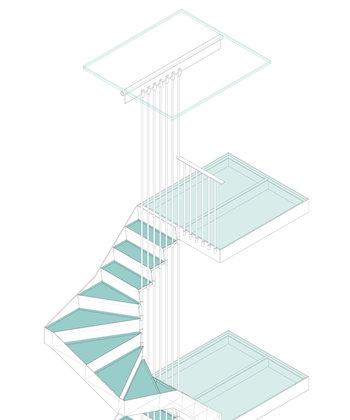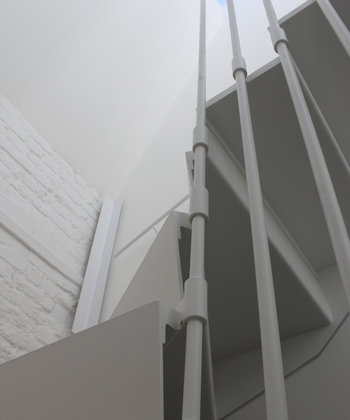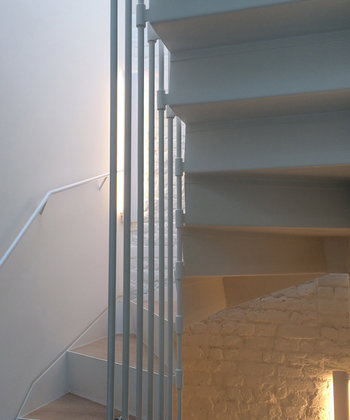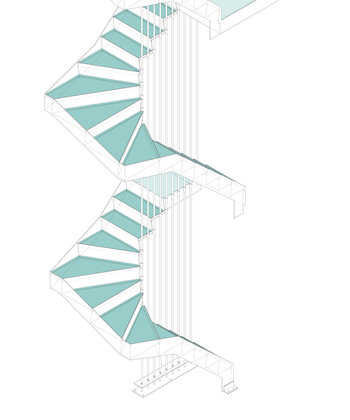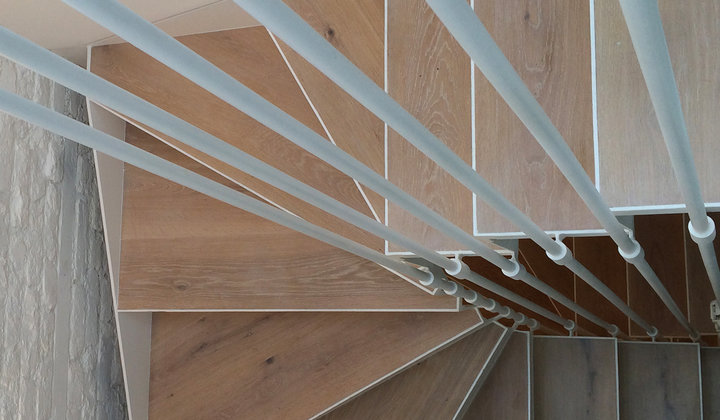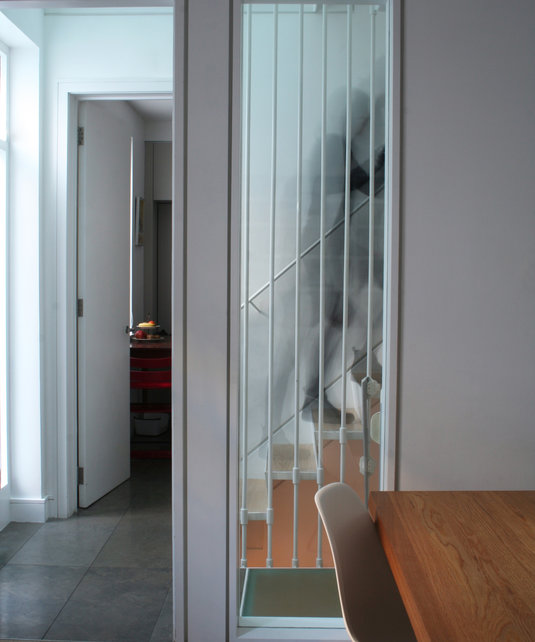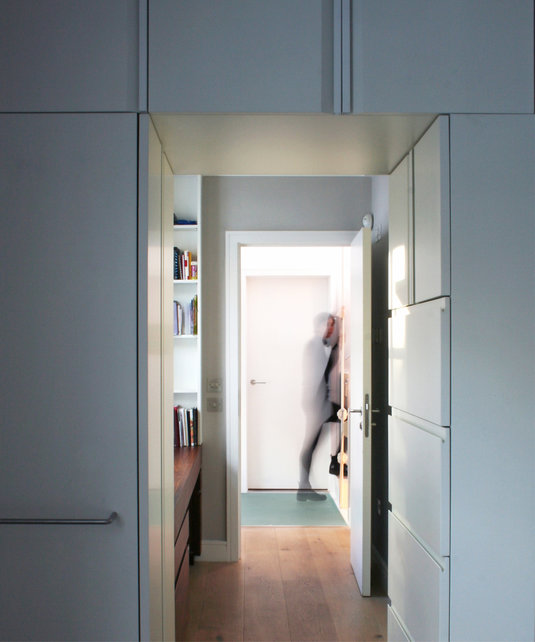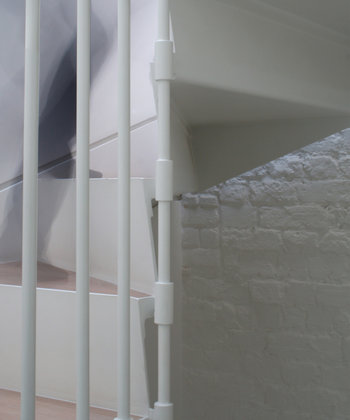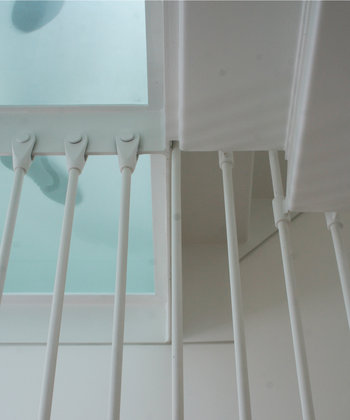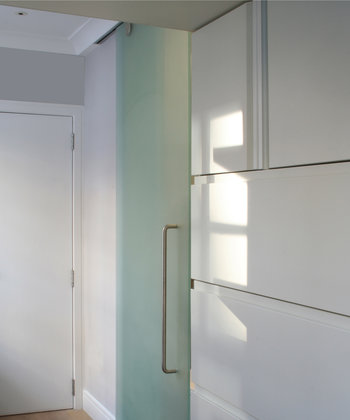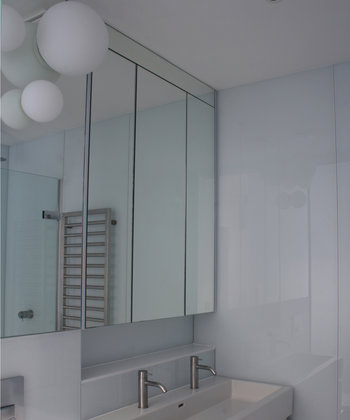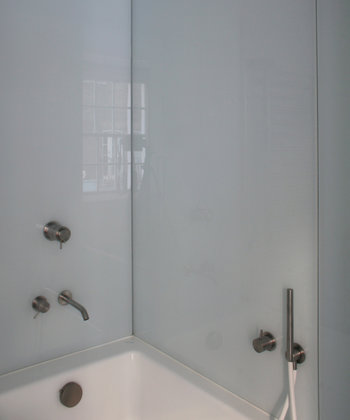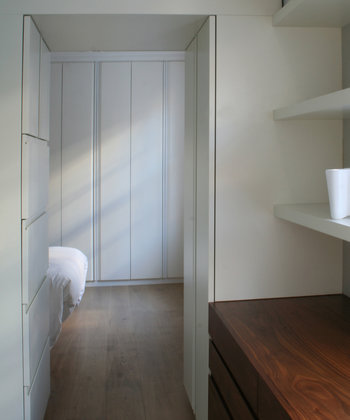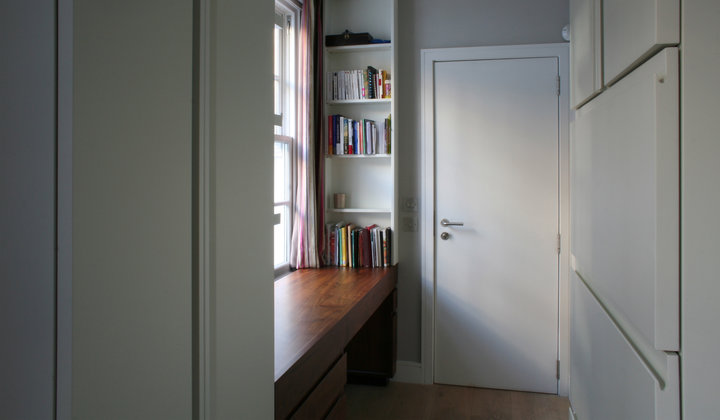 The skylight also overcomes the fact that the house only had North facing Windows at its front making it feel especially poorly lit.
The remodelling of the house includes a new roof, added roof lights, alterations to the existing street elevation, new excavated basement and a complete refurbishment of the interior. The new white surfaces of the interiors are an important element in bouncing light back into the rooms.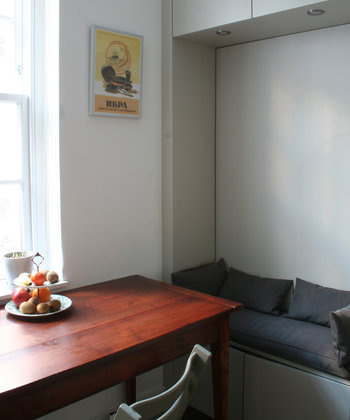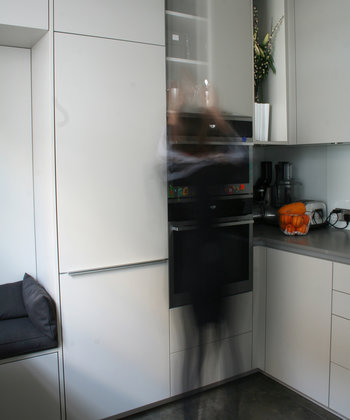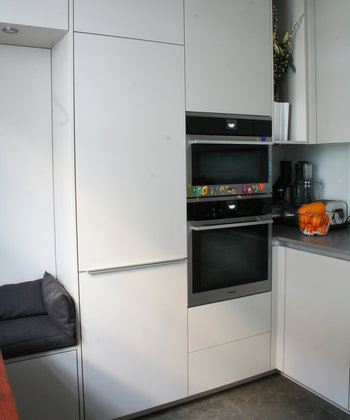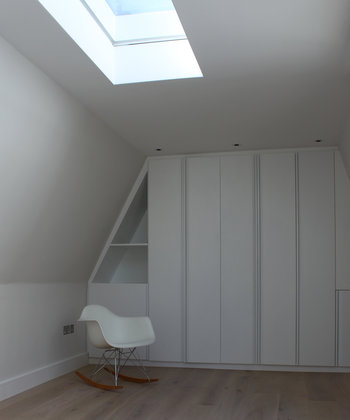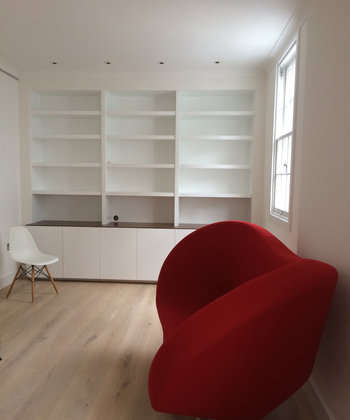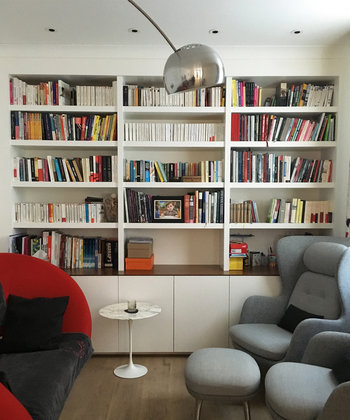 Location: Knightsbridge, London
Client: Private
Status: Completed 2013
Structural engineering: Michael Hadi Associates
Lighting design: Chiara Ferrari Sudio
Joinery: Max Turner
Photographs: Ioana Marinescu / Binom Architects