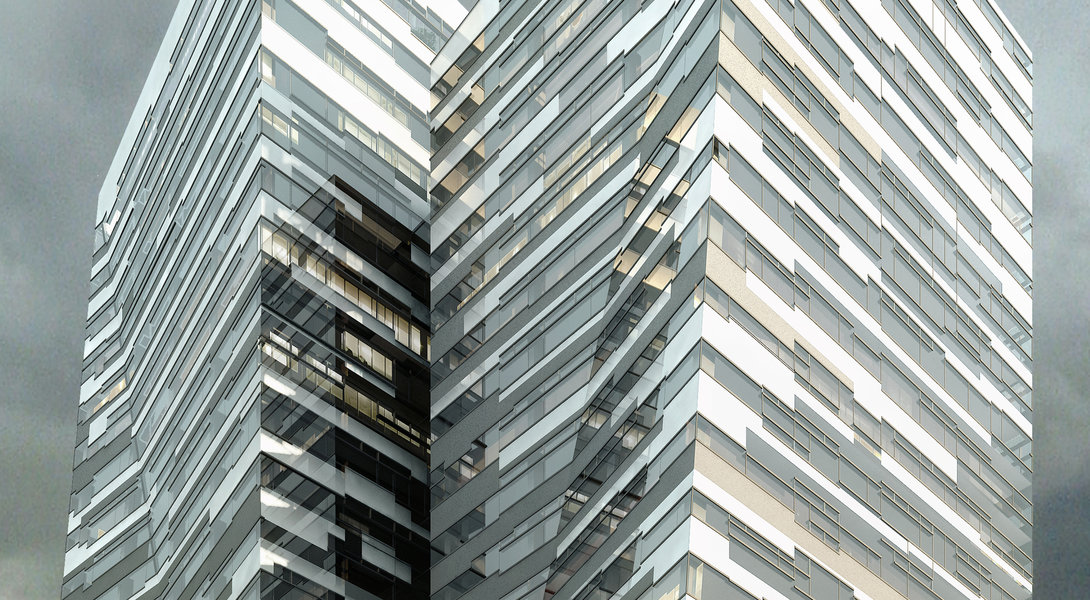 Nordic Built Challenge Posthuset tower Oslo
COMPETITION ENTRY SECOND PRIZE_SHORTLISTED FOR THE SECOND STAGE 2013
The team formed by Binom Architects and Arup came second in the open international competition Nordic Built Challenge for the refurbishment and extension of the tallest office tower in Oslo. The objective was to transform the building in a sustainable, innovative and cost-effective manner.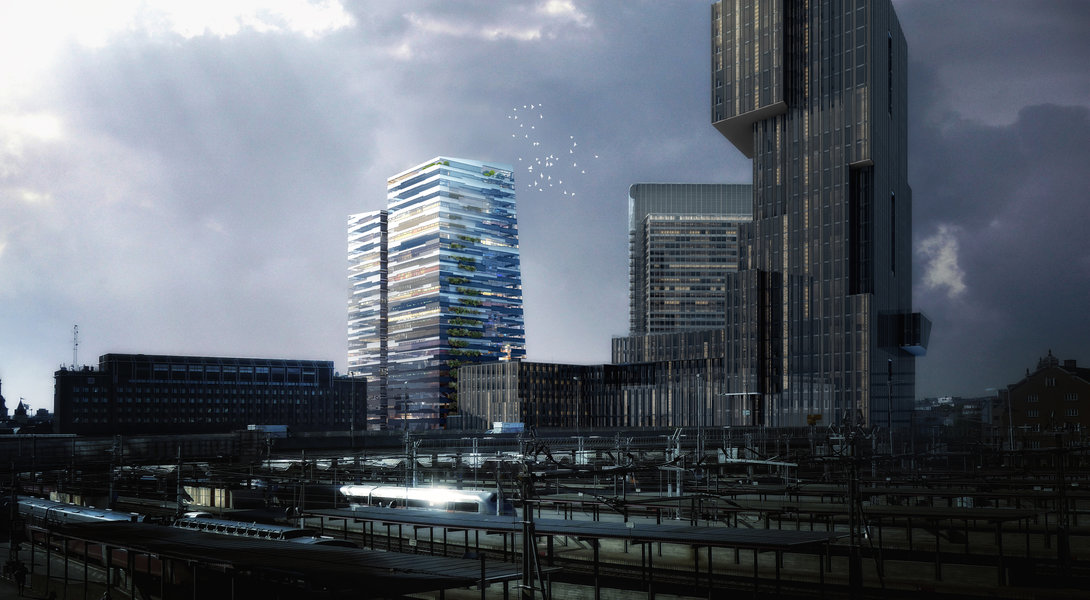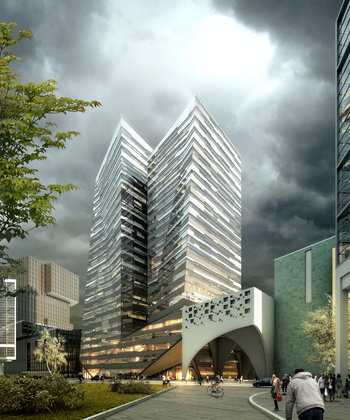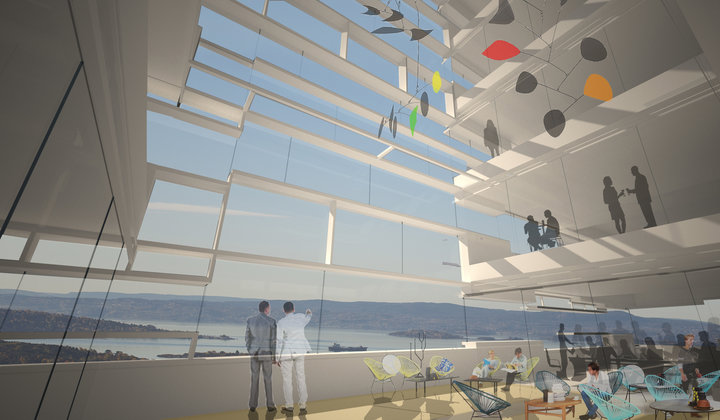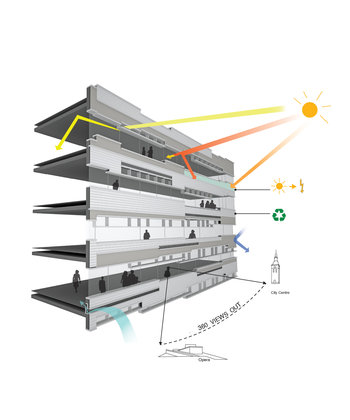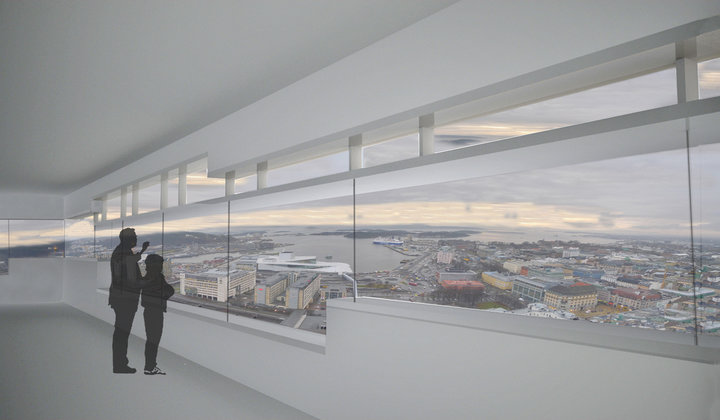 Our proposal follows a hierarchical environmental strategy: "reduce" first, then "re-use" then "recycle", and applies this priority to any subject of decision throughout the project.
The strategy redefines the building environments linking them to Nature, turns the building occupants into active users, and connects the towers back to the city by improving the access routes.
In order to optimise the environmental performance of the development the out-of-date existing facade is turned into a multifunctional-energy producing skin while integrating innovative sustainable elements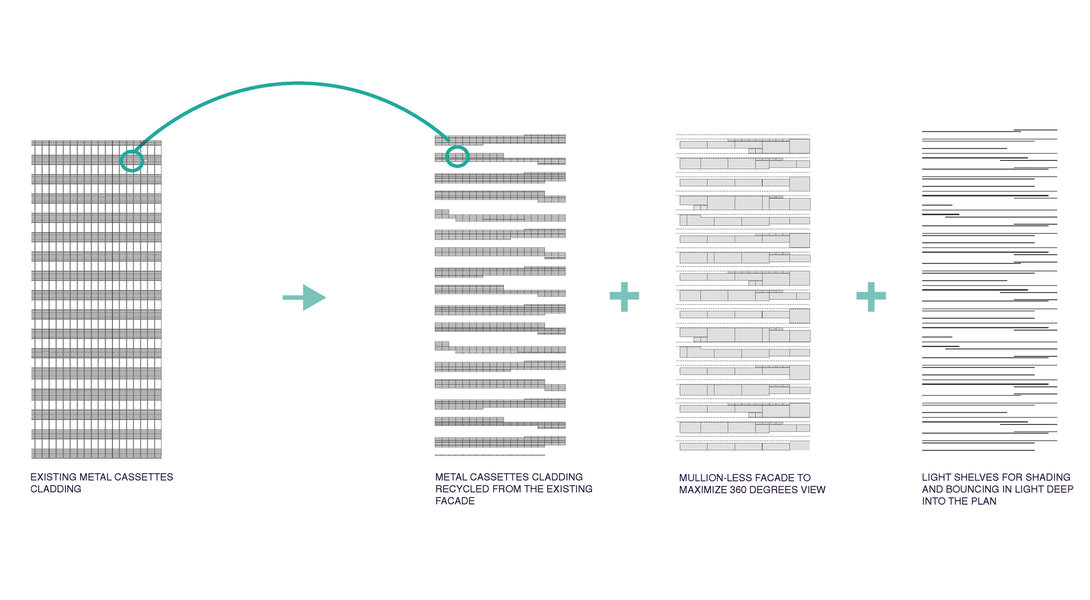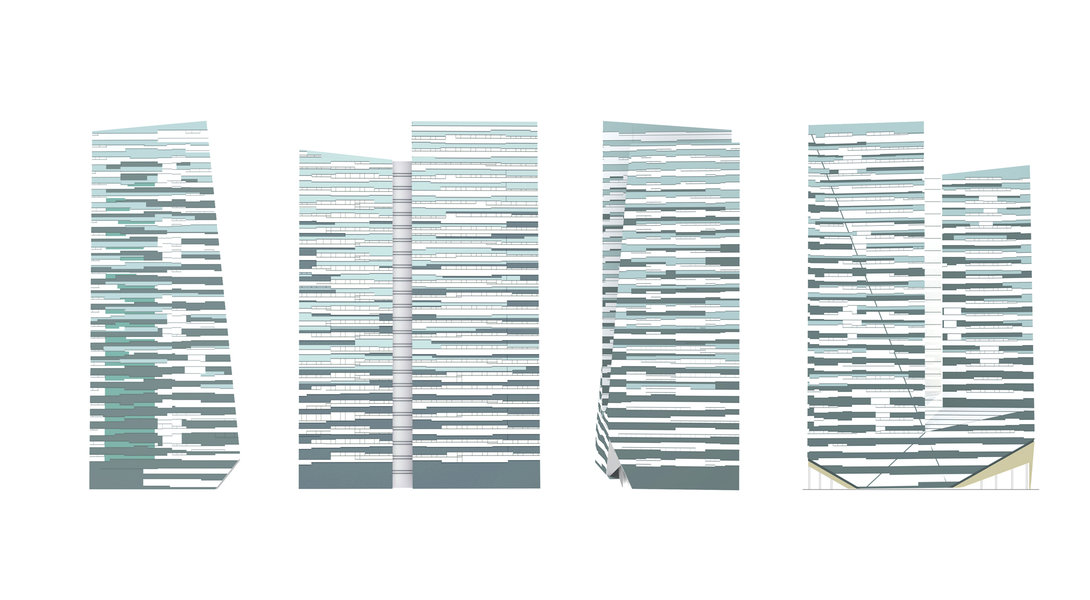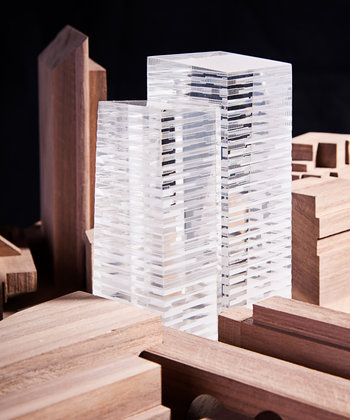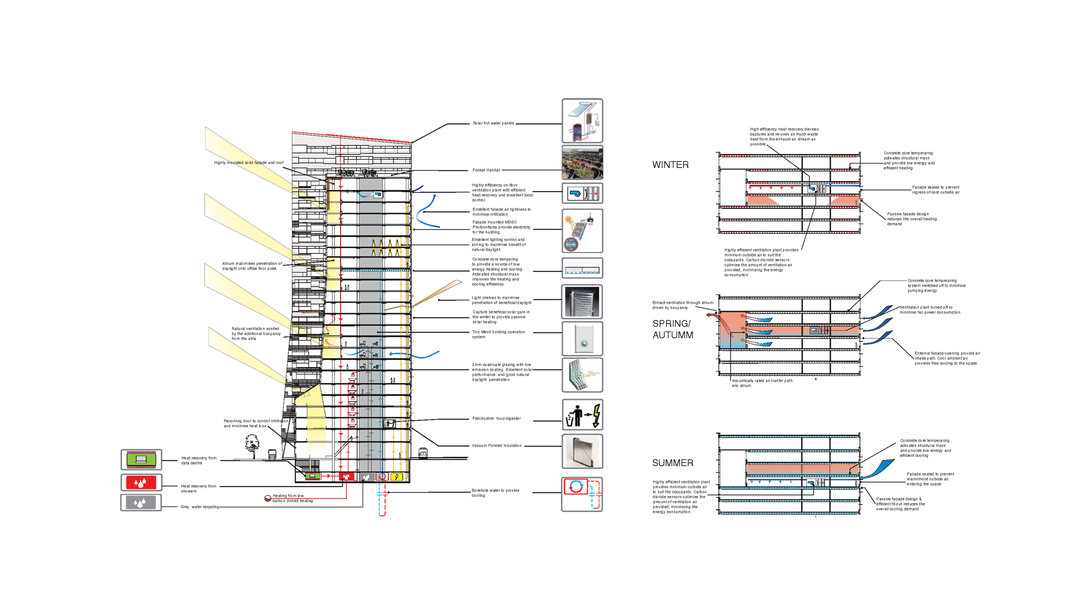 Location: Oslo, Norway
Client: Entra Eiendom
Procurement: Open competition in 2 stages. Shortlisted