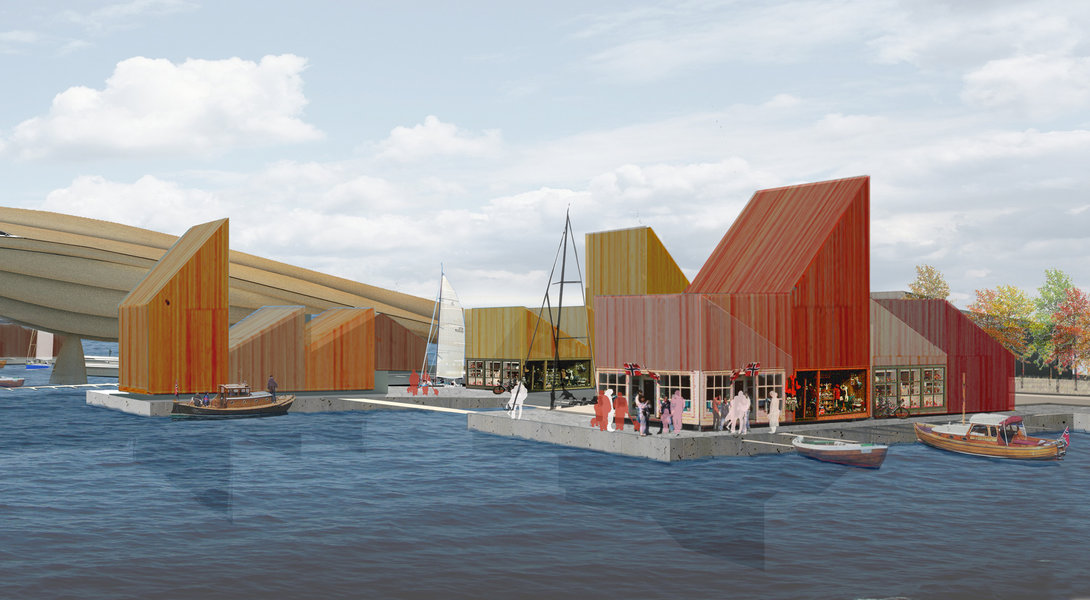 Artificial island in the Fjords Haugesund, Norway
PUBLIC COMMISSION 2012
Binom Architects have developed a feasibility study as the first stage of the design of a new artificial island in Haugesund, on the West coast of Norway, an area famous for its fjords and oil reserves. The project was presented to the Local Authorities on 27 November 2012, followed by a workshop with stakeholders and citizens to involve the community in the development of the design.
The new artificial island will be built around the existing riffs of Storasund and the construction of a new bridge is due to start from 2017, connecting mainland with the existing industrial island of Risoy.

The three scenarios proposed by Binom combine a thoughtful approach to the relationship between land and sea with sustainable strategies and a long term staged plan. The opportunity of building such a development in a key location will boost the position of the city in the regional context by complementing the historic town centre with a cruise terminal, facilities for the Norwegian Film Awards and Haugesund jazz festival, a marina, residential blocks of various typologies, and mixed use buildings supporting the activity of Haugesund's shipyard, specialised in the construction of sea rigs for oil extraction and wind turbines.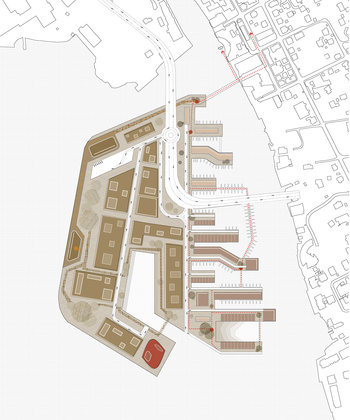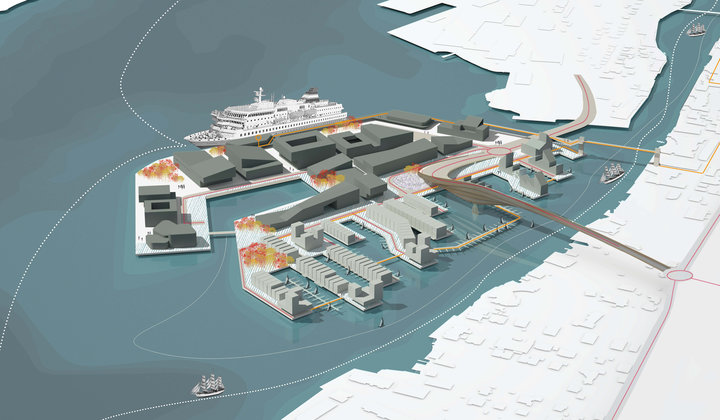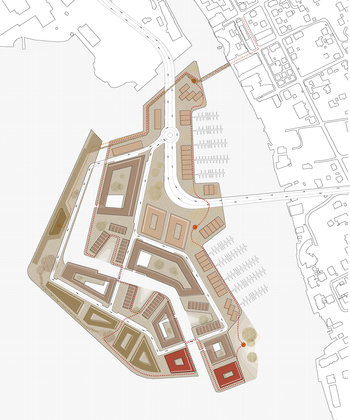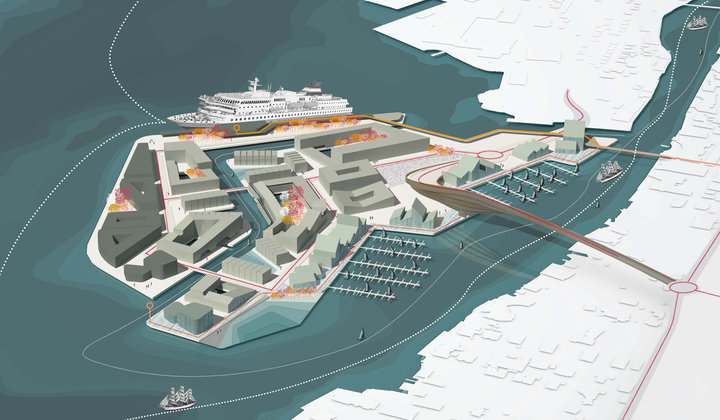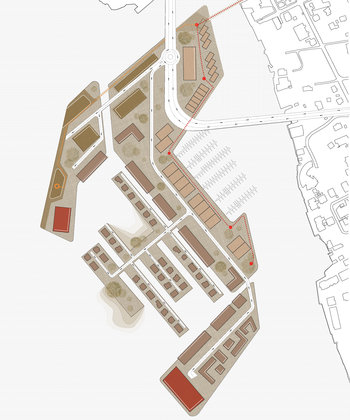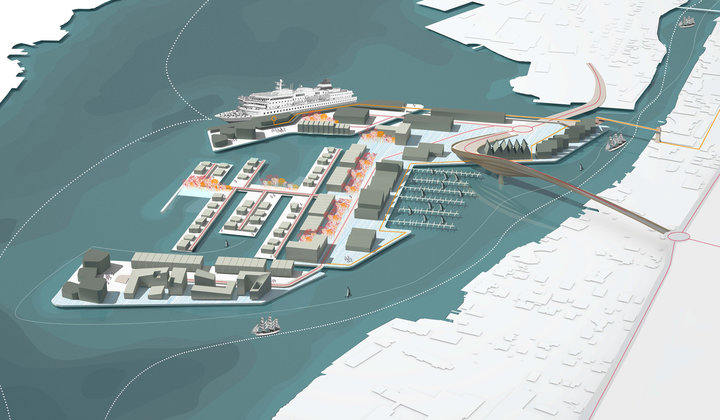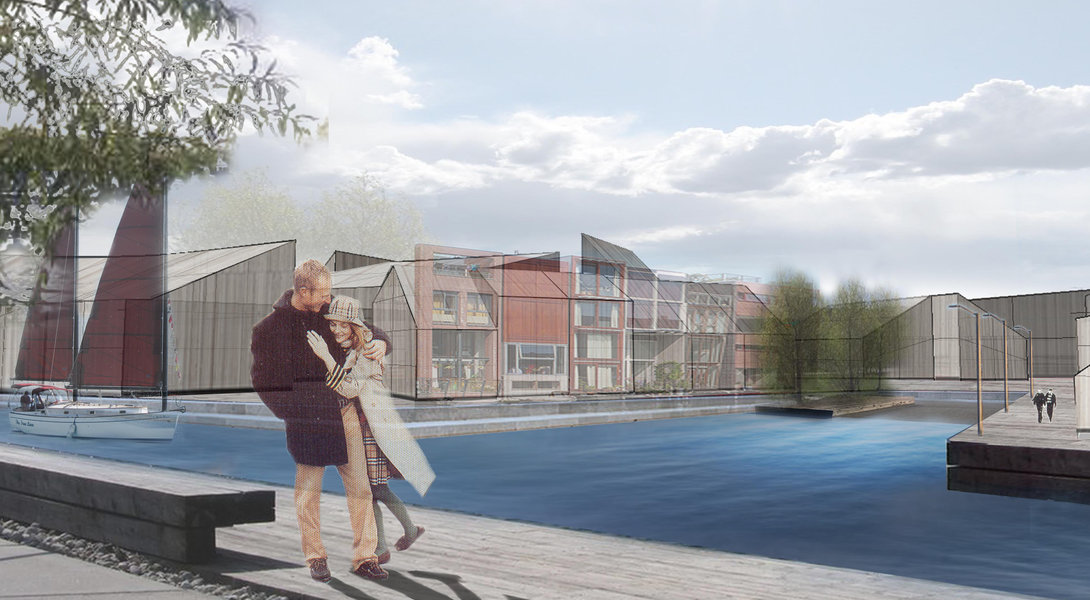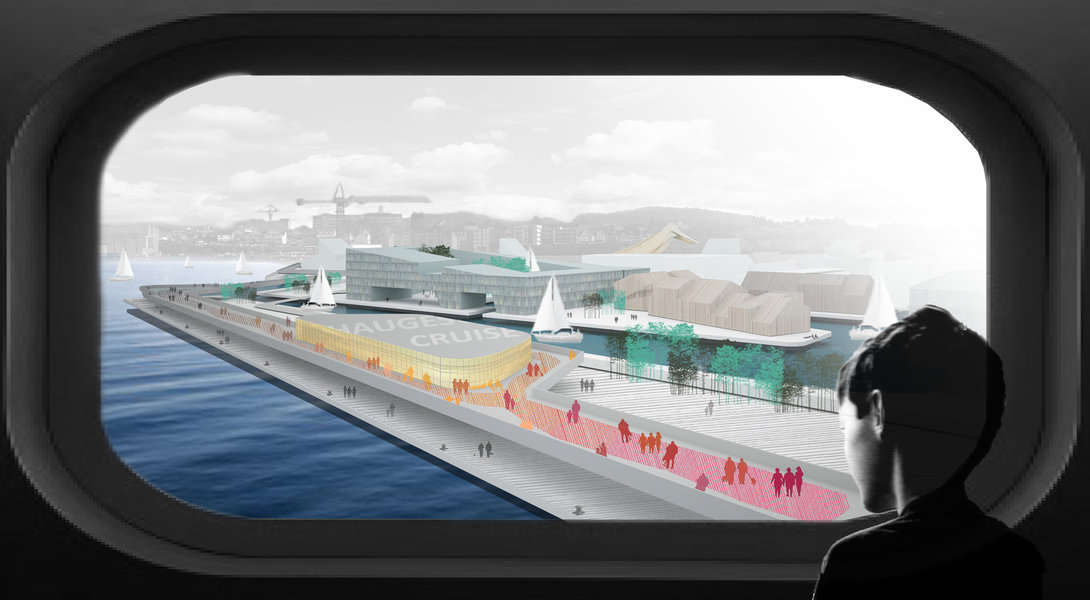 Location: Haugesund, Norway
Client: Haugesund Kommune
Procurement: Public Commission