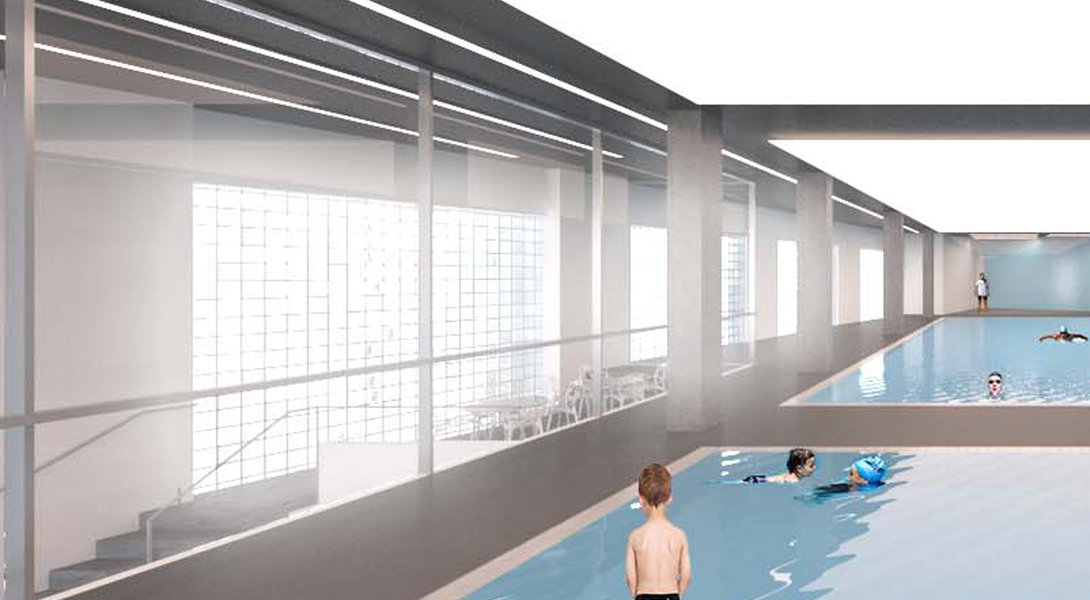 Swimming Nature Centre
WEST HAMPSTEAD, LONDON 2016
Binom Architects were appointed to carry out a preliminary design of the new pool for Swimming Nature, a leading company in swimming tuitions with lessons throughout the country.
The new pool will be located within an existing building in Fortune Green, West Hampstead. The existing commercial unit is leased in a shell and core state and has never been fitted. There is an area of the slab which is prepared to receive the weight of a swimming pool of around 20m long.
The areas dedicated to the different activities remain similar to the initial brief from Swimming Nature, but a more compact layout has been achieved which allows for a more efficient use of the space.
The main pool is shown above the area of the slab prepared to take its load, whilst the shallower babies pool will sit on the weaker slab. A continuous stretched ceiling lighting is proposed above the extent of the swimming area, mirroring the pool of water with a pool of light and creating a distinctive feature.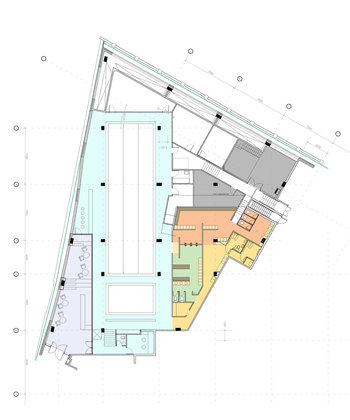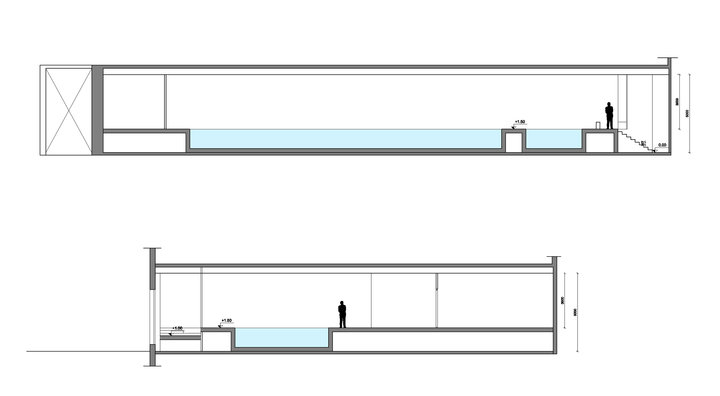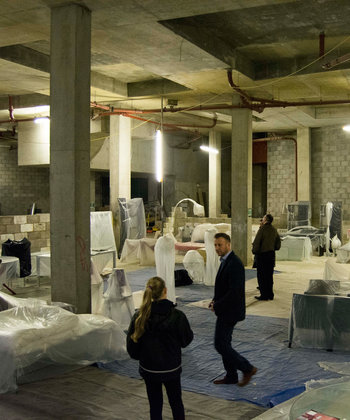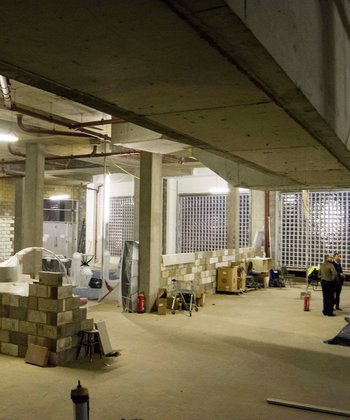 Location: West Hampstead, London
Client: Swimming Nature