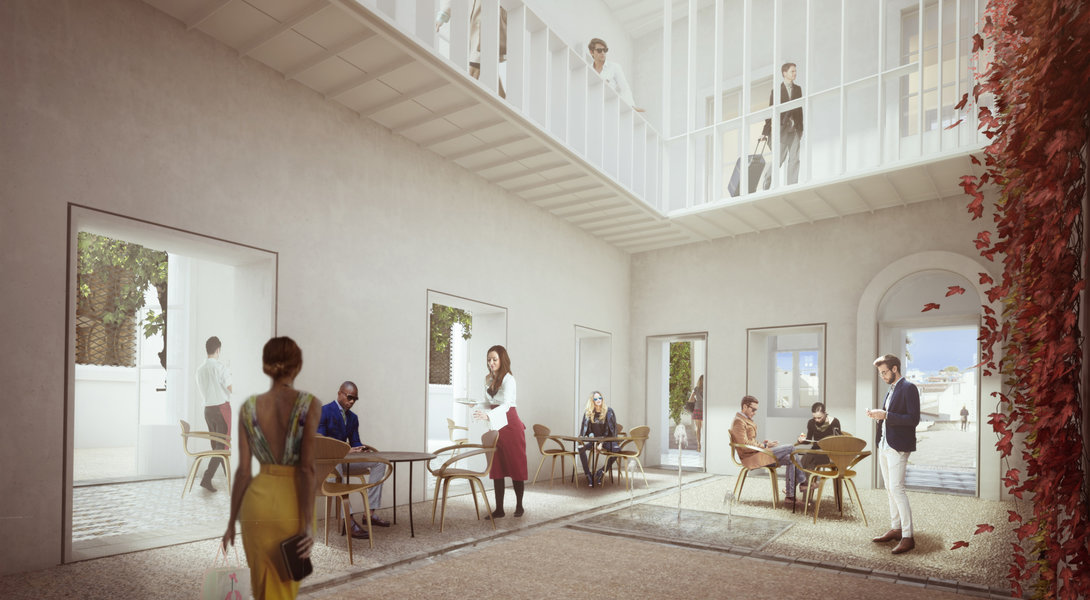 Hotel González Byass
JEREZ DE LA FRONTERA. COMPETITION ENTRY, 2017
Binom Architects was invited by Bodegas Gonzalez Byass to a private competition to turn 4 existing patio houses into a 32-rooms boutique hotel within the Gonzalez Byass winery premises in Jerez de la Frontera, Spain.
How to reveal and keep present the history of the place, as well as how to solve the different urban challenges in a single intervention were two of the main themes of the proposal. Traces of the existing materials, rooms layout and patio spaces are revealed and combined with a new layout and restrained material palette in a careful balance between the old and the new.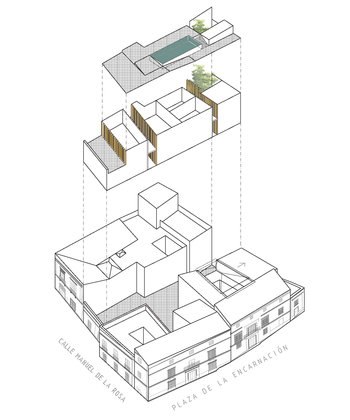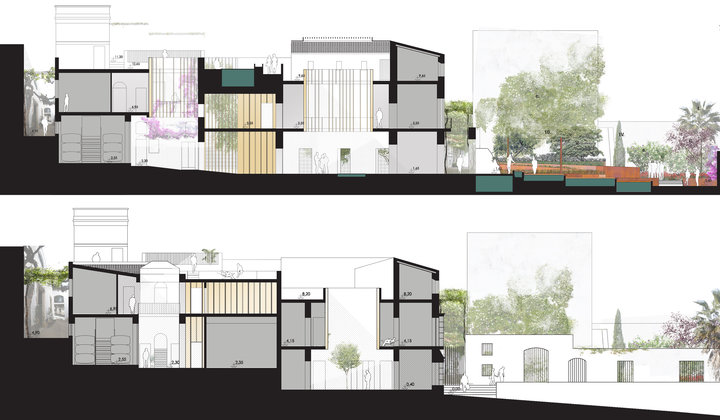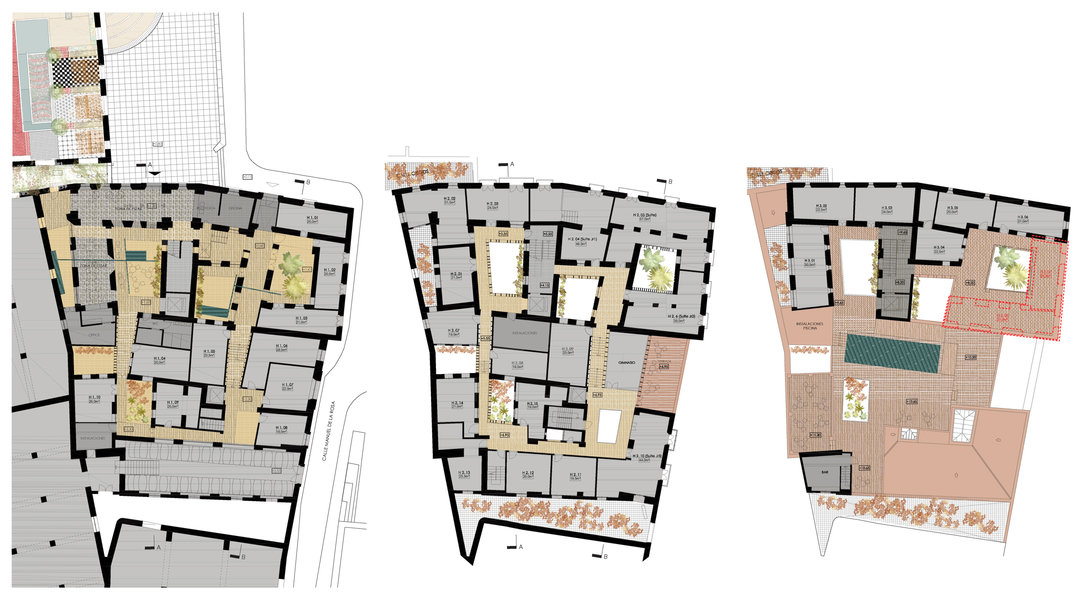 Binom's interior scheme focused on stitching the patios together creating an exciting journey of exploration through a sequence of atmospheric rooms of different nature
Each patio has a distinctive character depending on its location, its outdoor/indoor environment and its function. Water paths, a rich landscape layout, and framed views of spaces yet to be traversed creating a connecting strategy that will give a unique character to the first Cherry wine hotel.
One of the targets of the design was to create as many visual links as possible between adjacent winery spaces and the hotel premises to contextualize the hotel within the Gonzalez Byass winery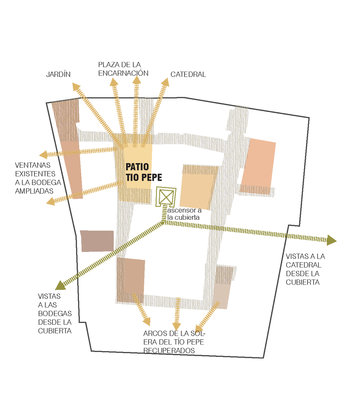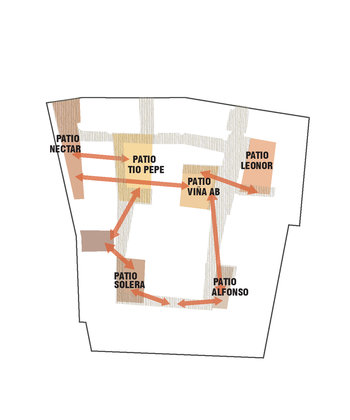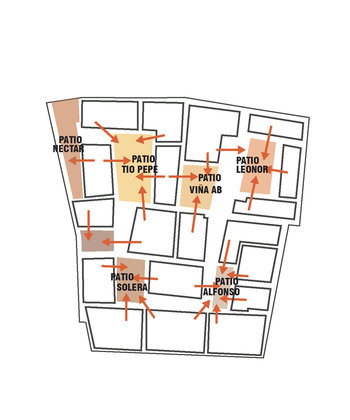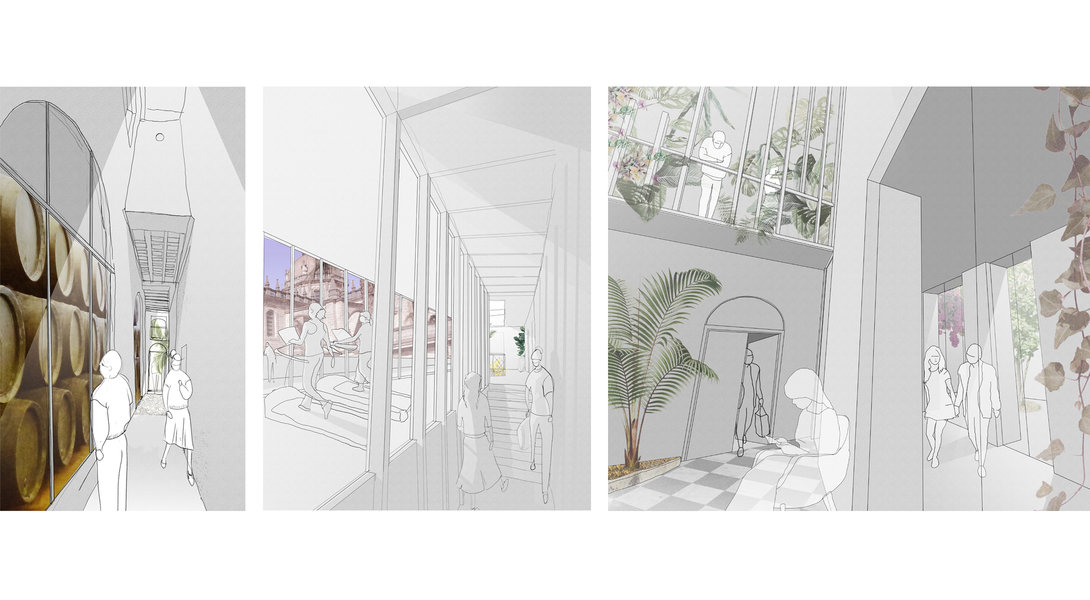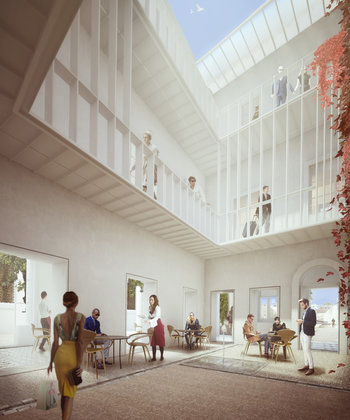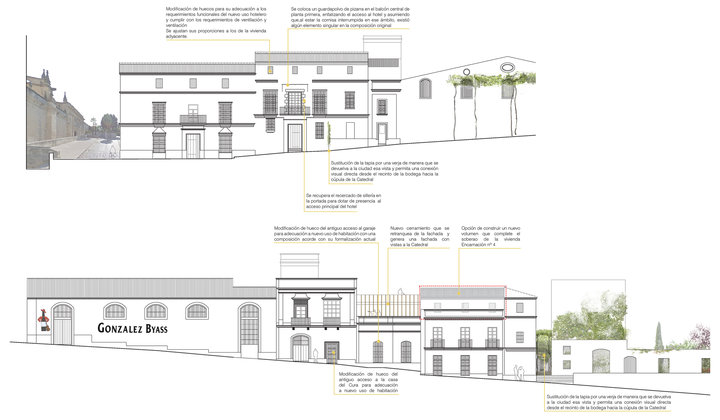 Location: Jerez de la Frontera, Spain
Client: González Byass
Procurement: Invited competition