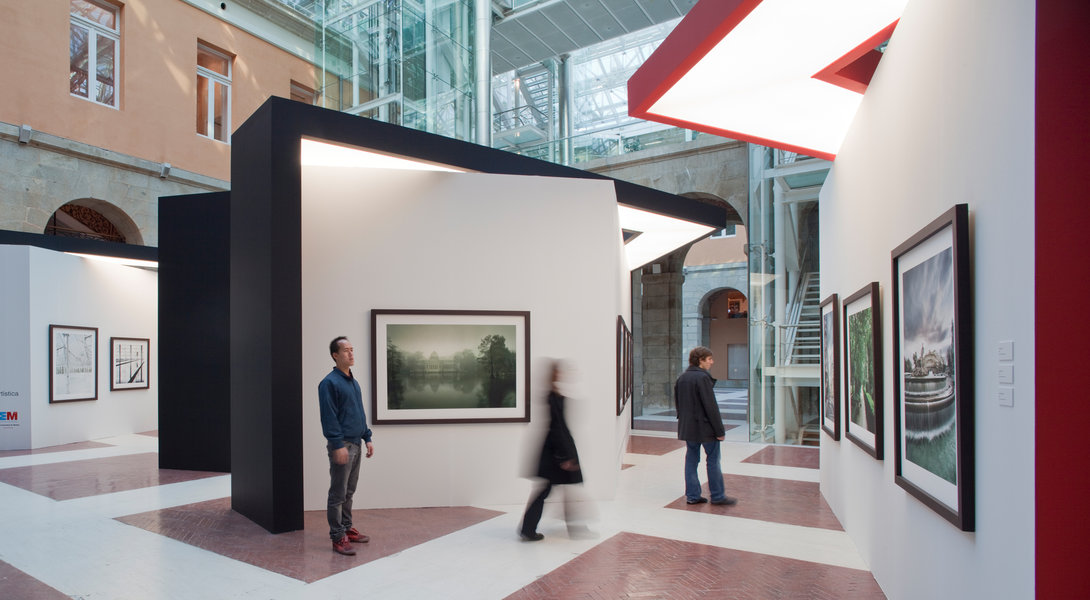 Nomad Photography Exhibition, Madrid, Barcelona
WINNING ENTRY, INVITED COMPETITION, 2009
A portable art installation that balances intimate rooms with the openness of a grand and historic 18th century courtyard.
Our scheme arranges the large-scale photographs along four asymmetrical self-supporting wall structures, each one balanced and framed by a cantilevered light box portico. This design is a response to the multivalent scale and uses of the exhibition spaces.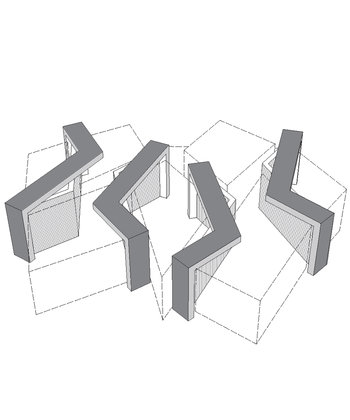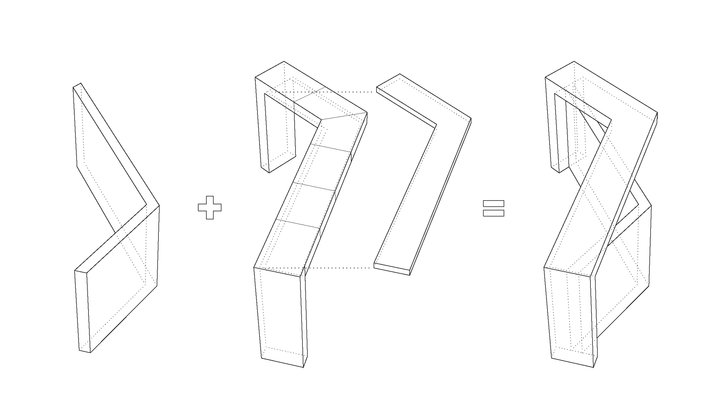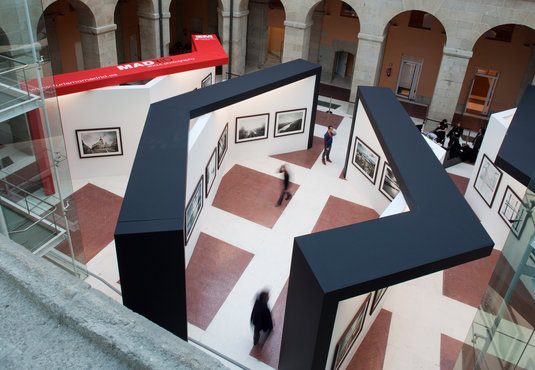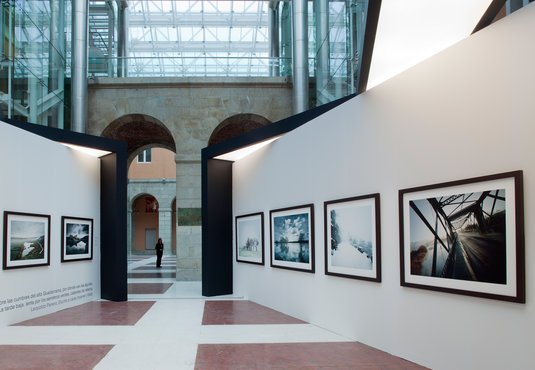 As the visitor approaches, the layout of the folded walls invites him into the exhibition by breaking up the space into a sequence of more intimate rooms that are appropriate to the scale of the photographs.
Fragments of walls and light boxes become suggestions not only of enclosure, but of release as one moves through the fluid geometry. When observed from the upper levels, the dynamic geometry of the installation is seen in counterpoint to the scale and different finishes of the atrium space.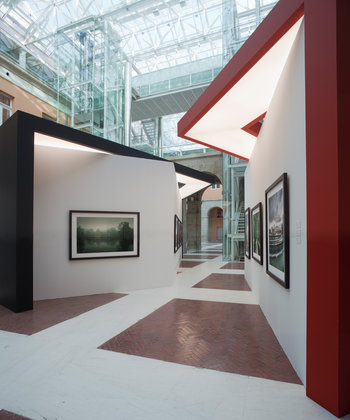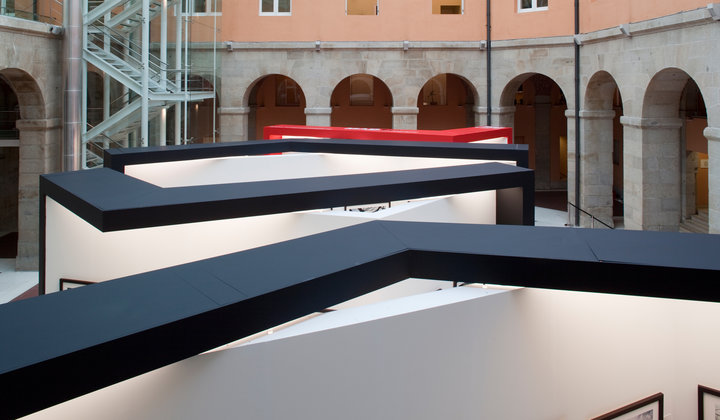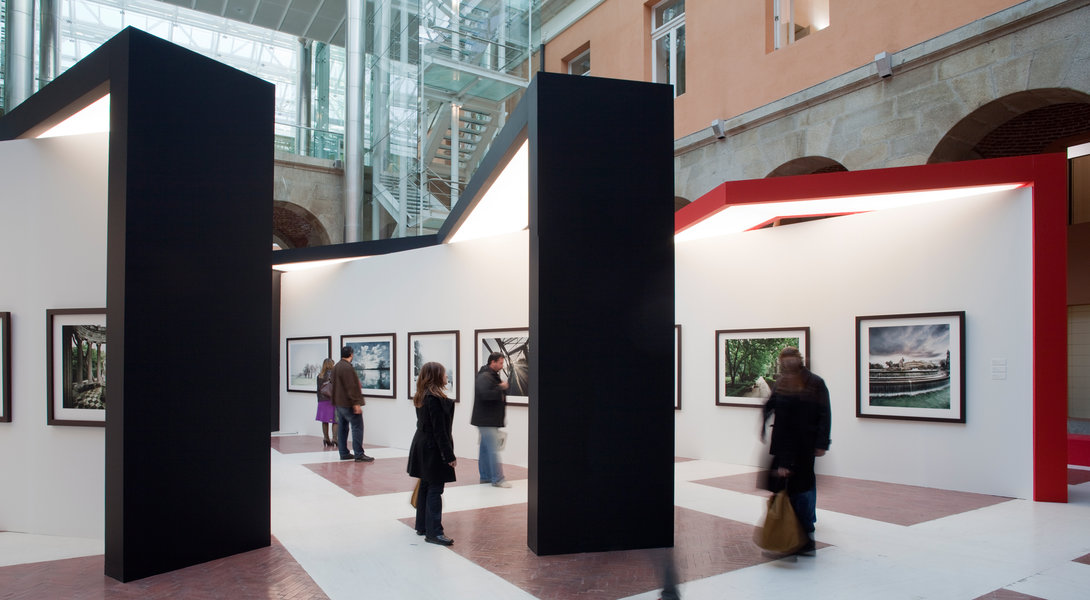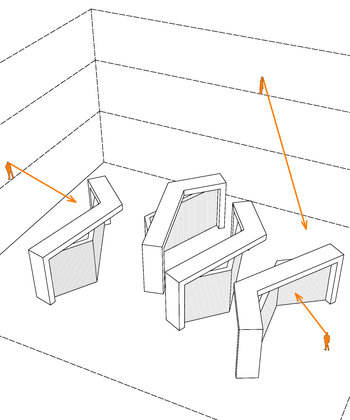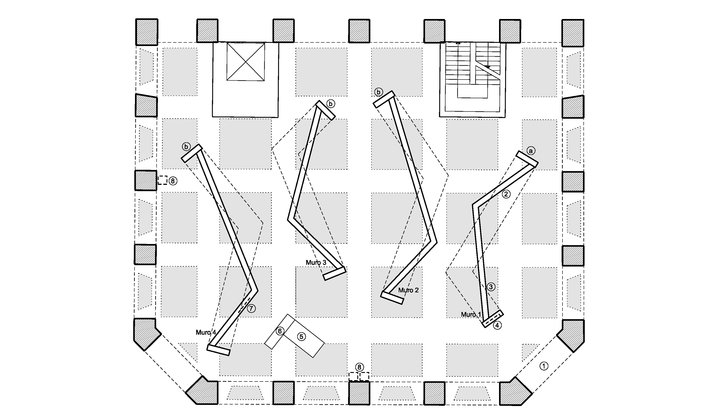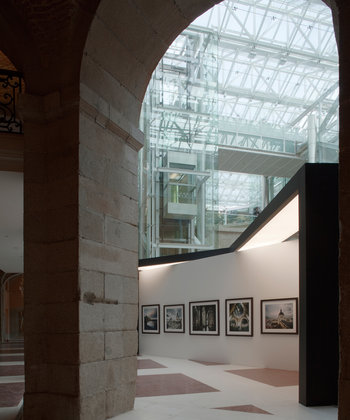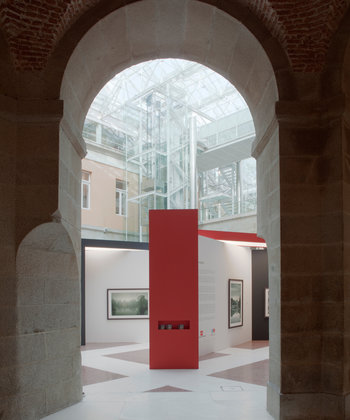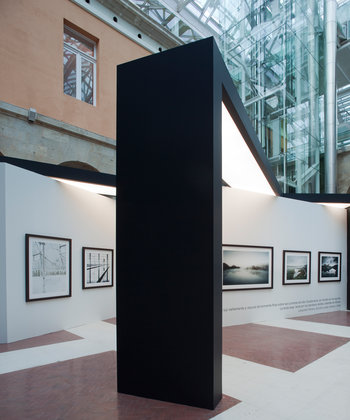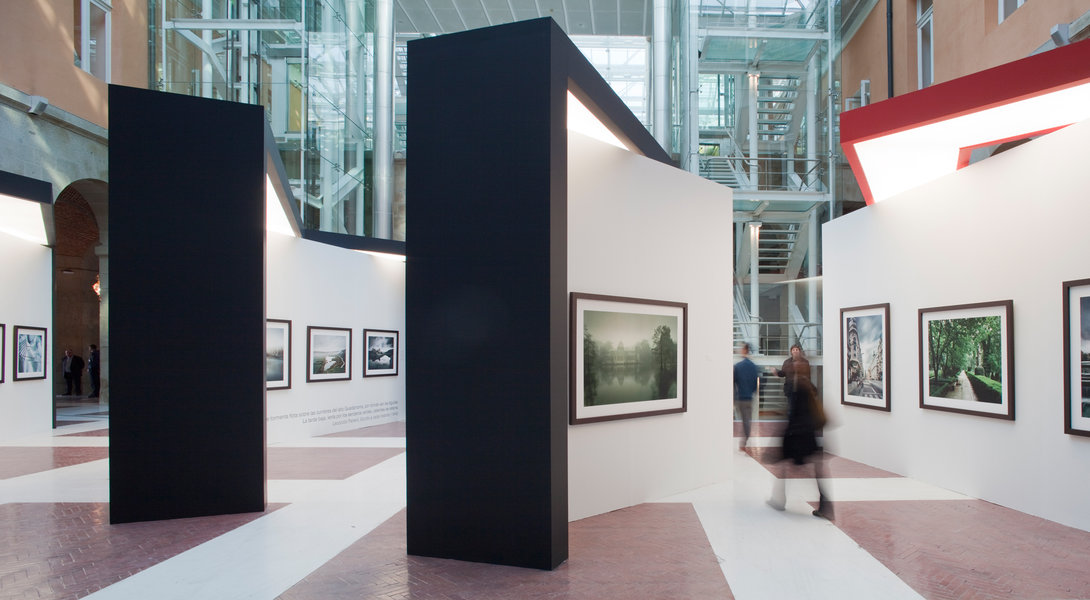 Location: Madrid, Spain
Client: Regional Government of Madrid
Procurement: Invited competition of 8 teams. Winning entry
Status: Completed 2009
Photographs: Miguel de Guzmán