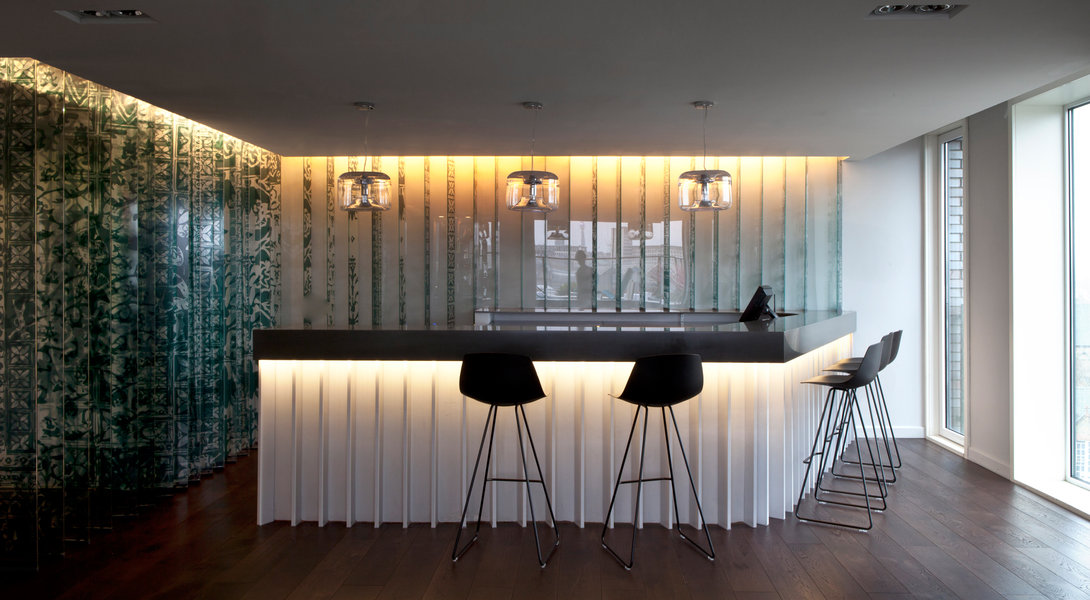 Cocktail Bar and roof terrace Glass tapestry in London Waterloo
COCKTAIL BAR AND ROOF TERRACE, 2012-14
The new cocktail bar at the H10 hotel Waterloo is located on a roof terrace on the 8th floor offering 360degrees views of the London skyline.
One of the project main challenges was to overcome the spatial restrictions inside as well to maximize the views out avoiding overlooking into the neighbours. Our design addressed this by proposing a sophisticated and discreet scheme that combines framing, filtering and bouncing views through reflective screens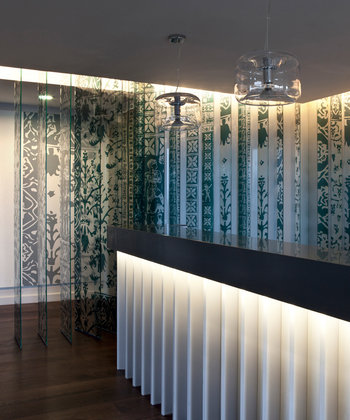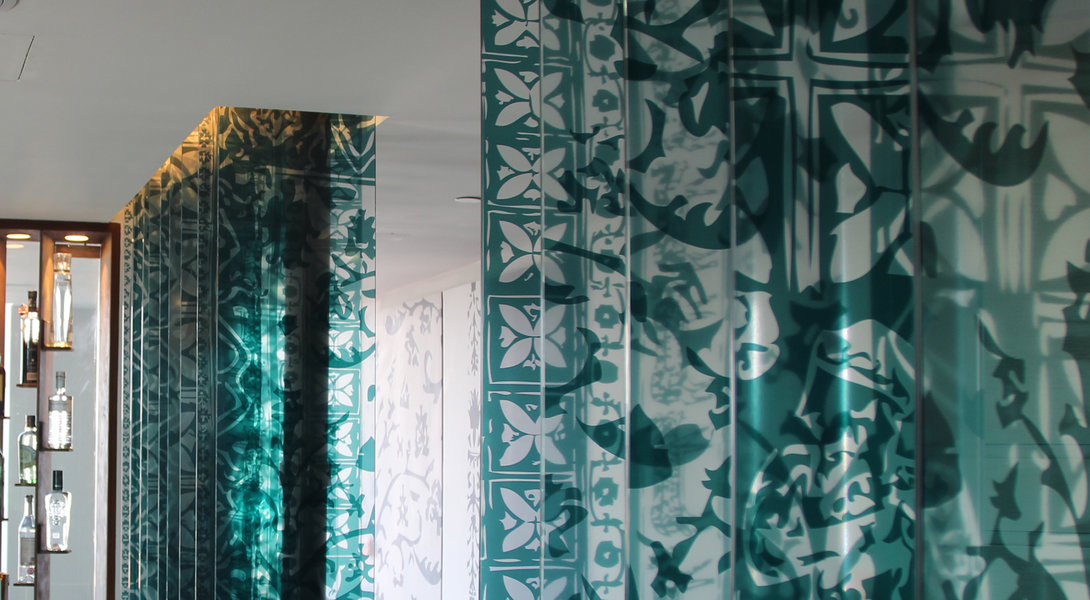 The theme of the bar combines the Spanish crafting tradition of weaved tapestries hanged on walls to create comfortable environments with the unique views out to XXIC London's ever changing skyline.
The screens design weaves both contexts on multiple layers of reflective metal and printed glass where patterns of traditional tapestries overlap with fragments of London. The proposal creates an intriguing and atmospheric setting and manages to organize the bar and terrace using subtle boundaries and avoiding vertical barriers that would obstruct the views.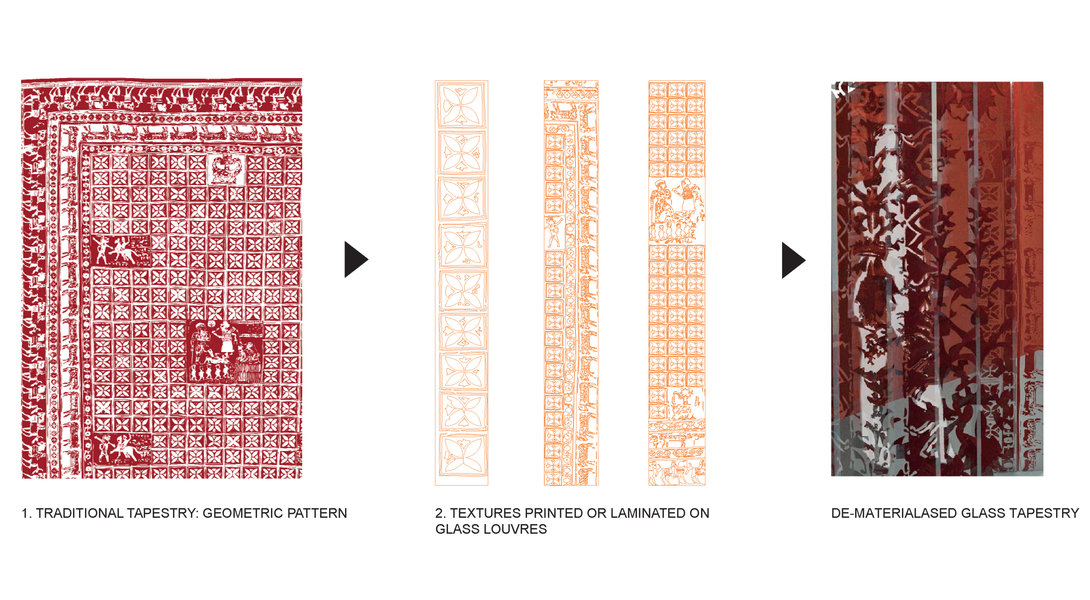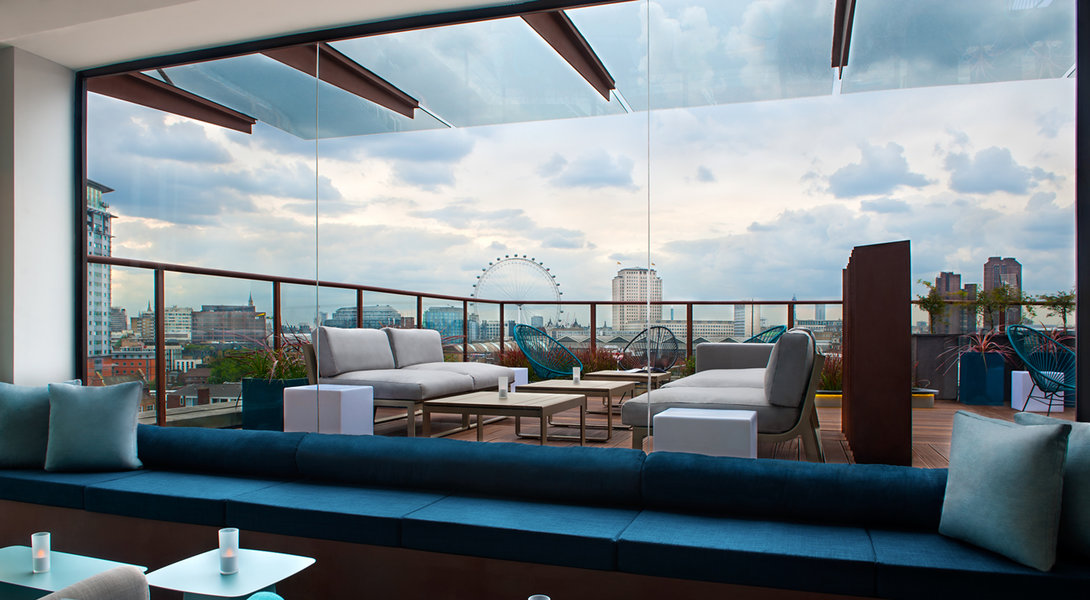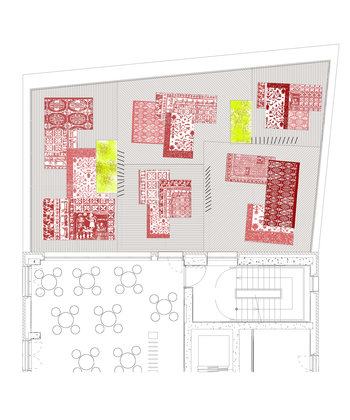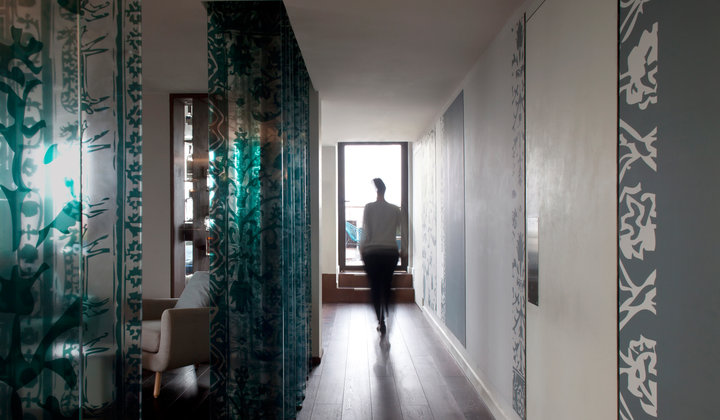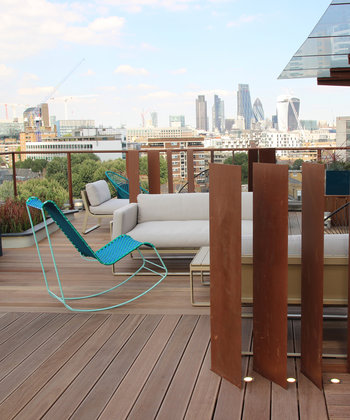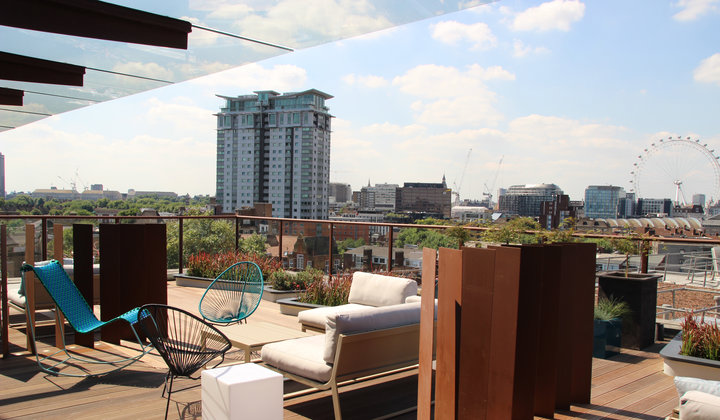 Location: Waterloo, London
Client: H10 Hotel Waterloo
Status: Completed 2014
Photographs: Ioana Marinescu