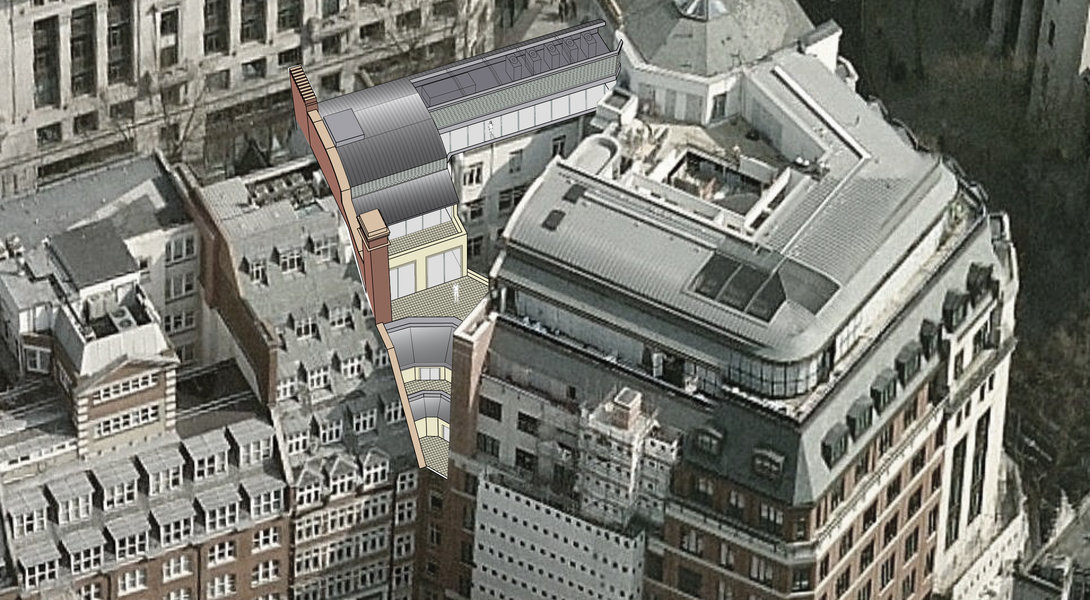 Roof extension to existing office building
9 KINGSWAY, LONDON 2016-2017
The scheme explores two different options to extend the 8 floor office building at 9 Kingsway adding a new office floor which would be set behind a narrow terrace and railing running parallel to the line of façade of the building. At 10th floor level, new screened enclosures would accommodate all the plant equipment.
Negociating a complicated Planning process with the Westminster Council, the proposal manages to extend the whole footprint of the rooftop, with a narrow terrace at the back.
The extension of the curved section of the plant room enclosure to Kingsway Street to the party wall with the neighbour in order to cover the space required by the new lift shaft. The height required by the lift shaft extension exceeds the screened enclosures to the 10th floor, what justifies an addition on top of it of the area of one of the lifts. The existing chimney to the party wall with Awdry House will be rebuilt and extended to meet the new height of the building.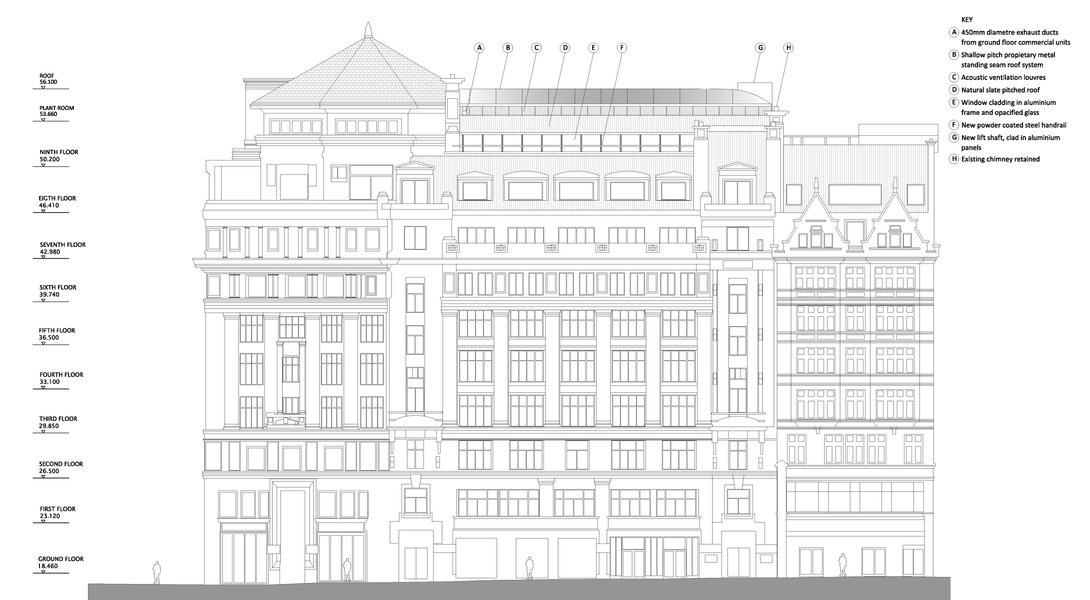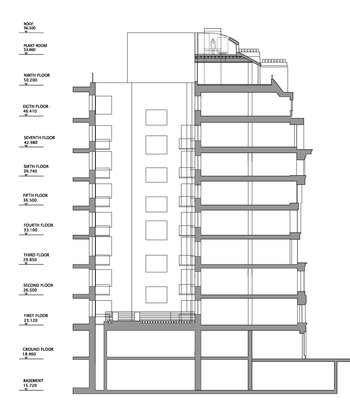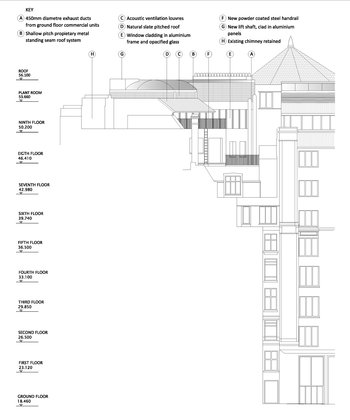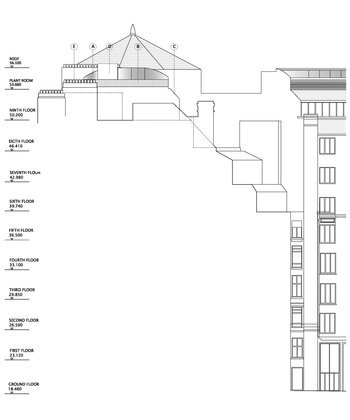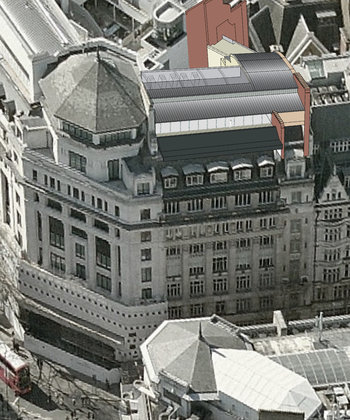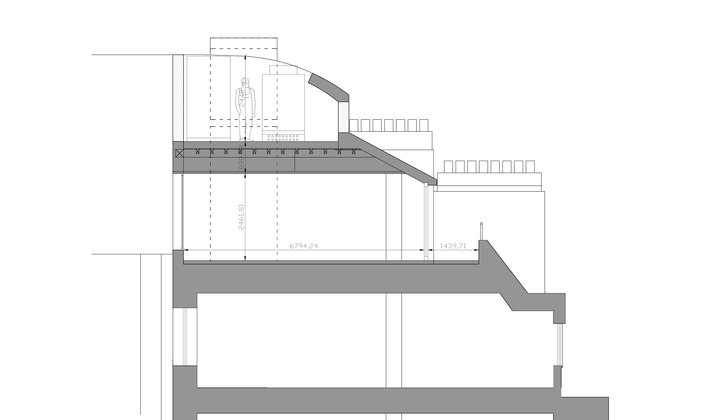 Location: City of London
Client: Private