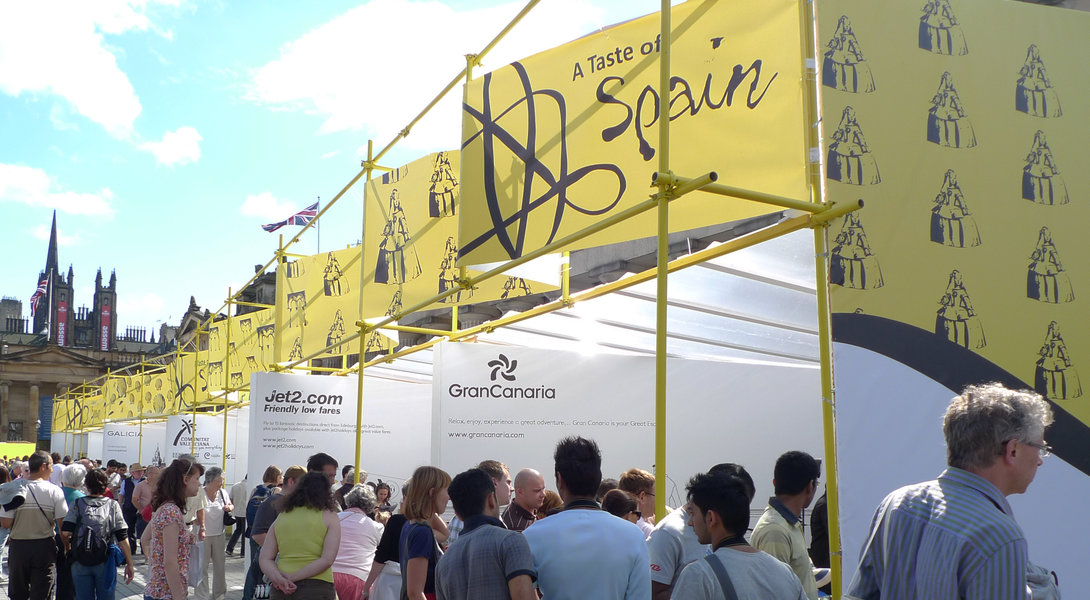 Urban Pop-Up Market, Edinburgh
PUBLIC COMMISSION, BUILT 2010
The Spanish Tourist Office in UK appointed us to design a site specific event where Scottish people could get a flavour of the Spanish culture, it would be located at The Mound overlooking the impressive panorama of central Edinburgh.
We developed a temporary structure that responded to the urban conditions of the site while generating a market square where the visitors have the opportunity to shop around among the different Spanish regions. Our layout creates a highly sculptured and dynamic geometry using scaffolding and stretched fabric bands.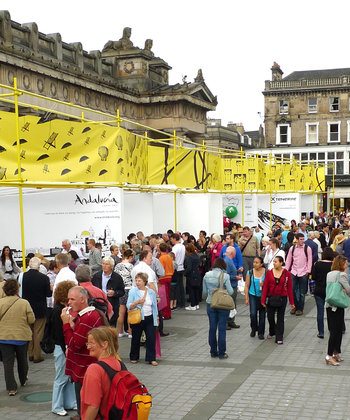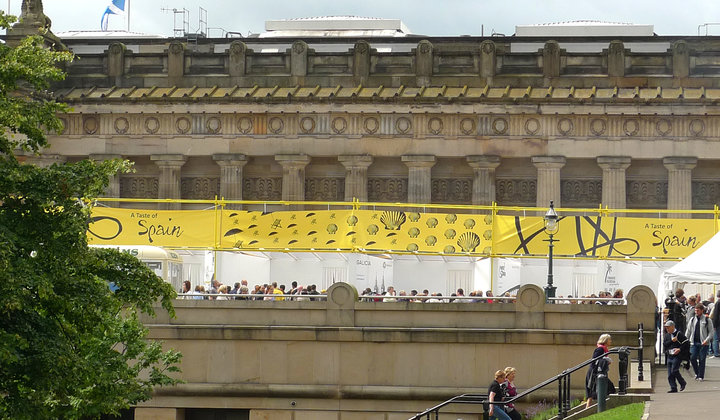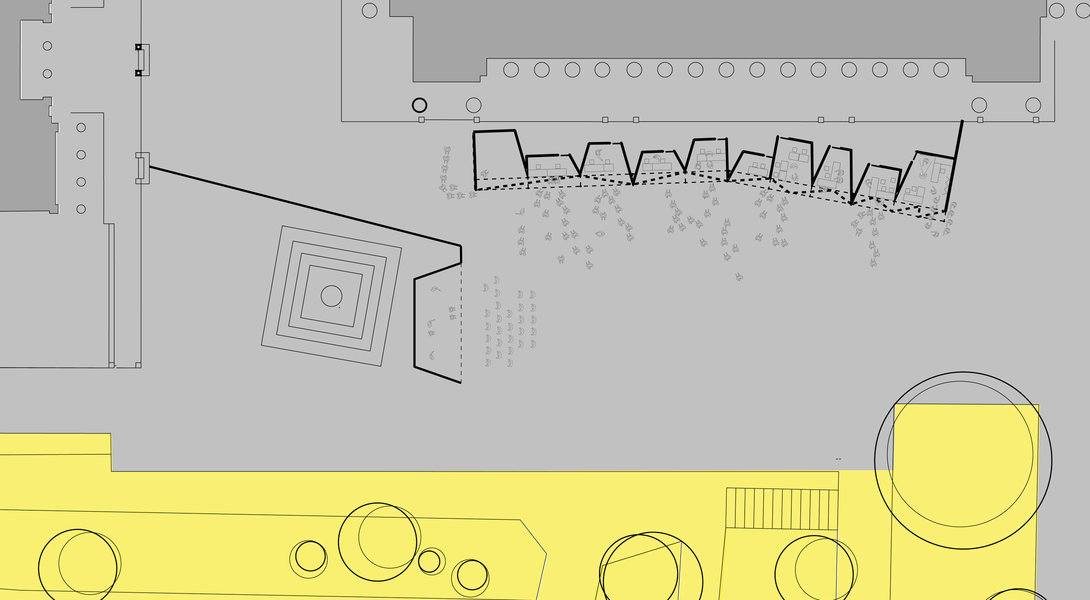 Cultural symbols and a reinterpretation of Spanish landscapes were printed along the fabric bands in different sizes, responding to the double scale of the city context.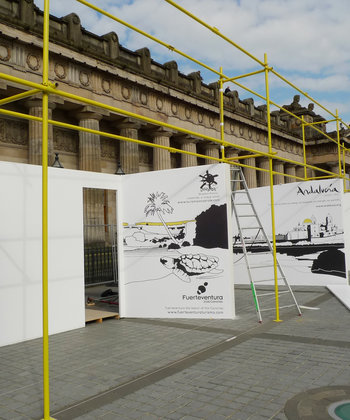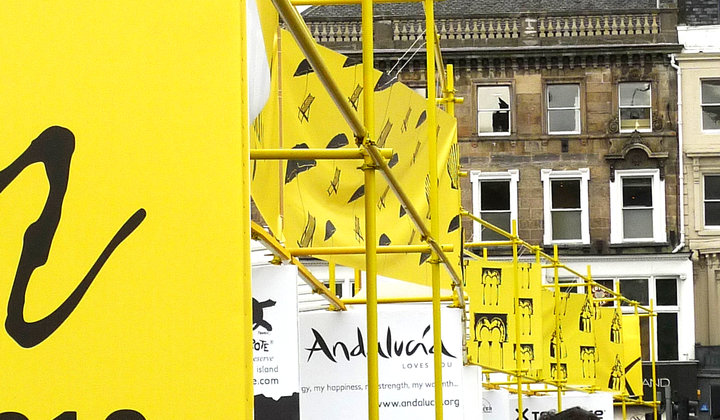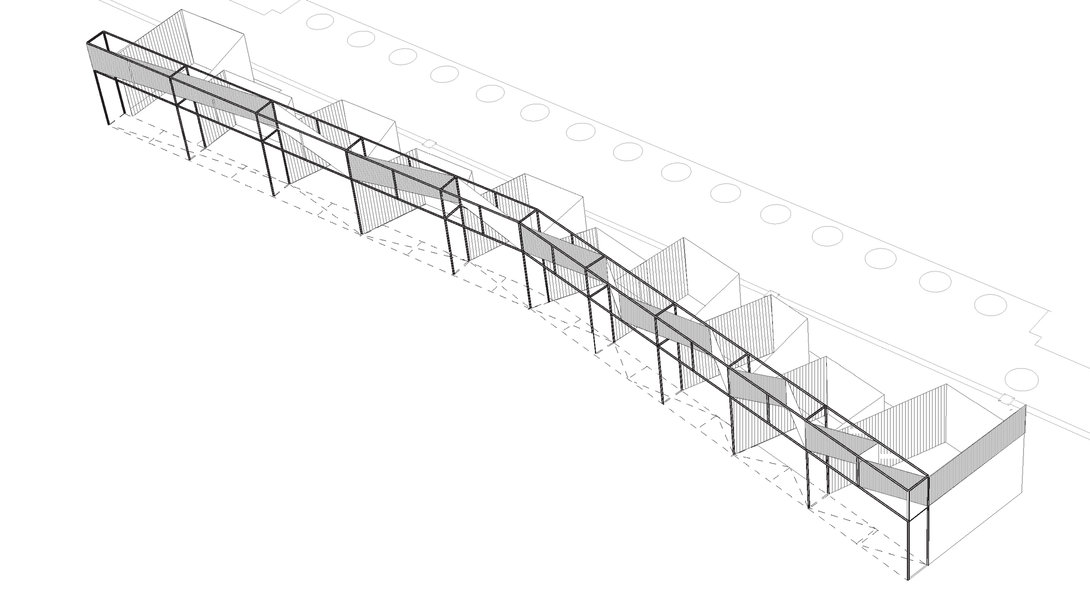 Location: Edinburgh
Client: Spanish Tourist Office
Procurement: Public commission
Status: Completed 2010